A Philly Council member nearly lost her family home. Now she has a bill to help others avoid that plight
Philadelphia lawmakers are enlisting funeral homes to help solve a tangled title problem that affects real estate worth more than $1.1 billion.
City Councilmember Katherine Gilmore Richardson smiles with satisfaction when she gazes at her childhood home in Wynnefield.
The reason: The two-story property on Church Road is now firmly in her family's hands.
"It'll be in our family for generations to come," Gilmore Richards said in an interview.
It wasn't always that way.
After her mother died in 2016, she and her sister spent four years — and thousands of dollars — to resolve a tangled title on the corner property. The alliterative term is used when a homeowner's legal claim to the property is not reflected in official records.
In Gilmore Richardson's case, the home was left to her and her sister, but there wasn't a clear path to claiming legal ownership of the West Philadelphia property. Their father died without a will, and their mother had never settled his estate, forcing the sisters to straighten everything out, as well as a mortgage, after she passed away from cancer.
"We had to find a lot of paperwork. I mean, it took us, I'd say, a couple of years just to find all the paperwork and really understand what was going on. And then we worked to save a lot of money so that we could save the home," said Gilmore Richardson, who lives nearby.
Gilmore Richarson said this week that the untangling process was "arduous" and "very expensive," yet worth it. The pair now legally own the house, where Gilmore Richardson's sister lived up until her mother died. The sisters also take deep satisfaction in the fact that they were able to fulfill their mother's dying wish: to keep the property in the family.
"That was one of the best days of our lives," said Gilmore Richardson, referring to the moment when the legal saga finally came to a close.
With that history behind her, the first-term council member is pushing forward a bill that aims to prevent other families from experiencing the struggle she faced.
Philadelphia City Council on Thursday is expected to pass a bill backers hope will help people avoid the headache and expense of resolving a tangled title by enlisting funeral service providers as educators in the process.
The measure requires funeral homes, crematoriums, cemeteries, and other businesses required to supply survivors with a city-generated guide to transferring a property from a deceased owner to an heir through a legal process called probate.
A tangled title often prevents people from selling the property, taking out a home equity loan, obtaining homeowner's insurance, or participating in home repair programs, such as the Philadelphia Basic Systems Repair Program (BSRP).
Advocates say these restrictions can put a home at risk of deterioration, foreclosure, and deed theft, costing families generational wealth and potentially decreasing the quality of life in a given neighborhood. A recent study from the Pew Charitable Trusts found the city has more than 10,000 tangled titles, affecting real estate worth more than $1.1 billion.
The neighborhoods most impacted by the issue tend to be those with relatively low housing values, low incomes, and high poverty rates, according to the study. Additionally, predominantly Black neighborhoods, like Wynnefield, where Gilmore Richardson and her sister grew up, have been hardest hit while majority-white neighborhoods have been least affected.
"This is a home preservation issue that we have to pay close attention to and help educate and inform as many people as possible," said Gilmore Richardson, who introduced the bill in September.
Under the bill, the city-generated guide can be emailed, but must be supplied to each survivor no later than five days after the funeral service or crematory.
The measure also requires providers to provide a copy of the death certificate. Violators are subject to a $300 fine per offense.
For now, it's unclear how the bill will be enforced. Gilmore-Richardson said those details will be worked out with the administration.
Funeral directors as part of the solution
Philadelphia has long struggled to get control of its tangled title problem, in part because many residents without clear legal rights to their home can't afford to hire a lawyer. According to the Pew study, the average cost of resolving a tangled title is $9,200. But advocates also say there is a real lack of awareness, prompting Gilmore Richardson to tap the death care industry for help spreading the word.
Philadelphia has more than 180 independently-owned funeral homes, according to state data.
Terry Funeral Home in West Philadelphia is one of them. President and CEO Gregory Burrell, who bought the 82-year-old business more than two decades ago, said he supports the legislation.
"We, as funeral directors, need to do a better job of educating consumers," said Burrel, whose funeral home performs an average of 300 services a year.
Burrell said the measure will be particularly helpful for people who are pre-arranging their funeral, as well as for family members who are coming in from out of town for a service and want to handle as much funeral-related business as they can before traveling home.
"The families don't know and then they don't try and research this prior to it," said Burrell of tangled titles. "They wait right until the death occurs and then all of these issues come up at one time. And so everybody is struggling to figure out what to do, when to do it, and how to do it."
Cynthia Johnson-Reid, who runs Emmanuel Johnson Funeral Home in Mt. Airy, doesn't take issue with having to hand out information about avoiding a tangled title. She's not as sold on the death certificate requirement.
Under the bill, the death certificate must be provided no later than five days after the funeral or crematory. The provision can be satisfied by mailing the certificate to the last known address of each survivor.
Pennsylvania law requires that a death certificate be filed with the state within four days of the death and before final disposition.
Johnson-Reid said it's not uncommon for copies of a death certificate to be sent to survivors sometimes after a service because there was a "hiccup" in getting it approved by the state, which then makes it available for funeral homes to download online for a $20 fee.
"A lot of times we have to wait on other areas to actually get the death certificate completed. We may have to wait on the hospital. We may have to wait on the doctor or the medical examiner," said Johnson-Reid. "A third party is always involved."
The bill, which has support from the Kenney administration, will take full effect one the information sheet is publicly available on the Department of Records' website.
The measure comes as Philadelphia prepares to spend $7.9 million on resolving tangled titles and deeds through the Neighborhood Preservation Initiative. The total will be spent over four years, more than tripling the average amount the city typically spends annually on the issue.
The money will be divided among a group of legal aid organizations that work with residents who have tangled titles.

WHYY is one of over 20 news organizations producing Broke in Philly, a collaborative reporting project on solutions to poverty and the city's push towards economic justice. Follow us at @BrokeInPhilly.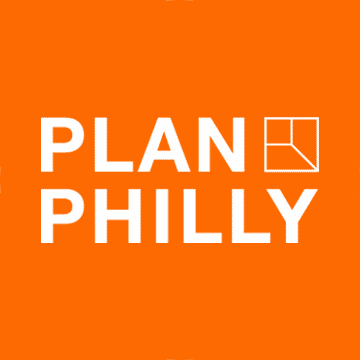 WHYY is your source for fact-based, in-depth journalism and information. As a nonprofit organization, we rely on financial support from readers like you. Please give today.