Philadelphia's $400 million Neighborhood Preservation Initiative moves ahead
An effort to save and preserve housing stock in Philadelphia is moving ahead with $400 million in funding over the next four years.
An effort to save and preserve housing stock in Philadelphia is moving ahead with $400 million in funding over the next four years.
Created last fall by the City Council, the Neighborhood Preservation Initiative (NPI) is progressing with a plan to distribute the dollars, with much of the money going to proven city programs. Among the winners: Philadelphia's Basic Systems Repair Program, which fixes things such as heaters, roofs, and windows to keep people in their homes and, as a result, reduces crime in neighborhoods,
Another effort will be an Adaptive Modification Program that will fund retrofits such as handrails in bathrooms, and door-widenings for wheelchairs and walkers. The hope is to help people remain in homes rather than move to a nursing home or treatment center as they age or live with a disability.
Another program, "Philly First Home" will help homebuyers move out of a rental property and into homeownership. In addition, monies will go toward commercial corridors and programs designed to provide housing to people experiencing homelessness.
Council President Darrell Clarke said the money is important to the future of the city because it does not come with the traditional restrictions that federal funding requires.
"We're looking to spend this much money in a four-year period," Clarke said. "This is our projected timeline, which means we have to put in place the mechanics and eliminate the bureaucracy that traditionally causes projects to go relatively slowly."
In order to move things along, Clarke said there will be more private sector involvement that the city hasn't normally had during projects. "Because these are bond proceeds and we're going to have to pay interest on the bonds, we need to spend this money as quickly as possible," Clarke added.
Clarke said the programs will also create jobs within the community because of the unprecedented need for skilled workers to repair, build, and keep up with the amount of work available.
Part of the money will be spent in non-traditional places. Clarke said they will be funding work in "Juniata Park, West Oak Lane, Wynnefield, stable communities where over time we've seen, to some degree, a decline in infrastructure in housing starts, in investment in individual homes."
The money will not be subjected to federal guidelines, which Clarke said "establish relatively low levels of eligibility for people in communities across the country."
By using bonds for funding, Clarke said they will be "able to fund areas and developments and programs that they would not normally be able to fund under traditional federal and state funding."
Funding for NPI will come from tax-exempt and taxable bonds that will generate a total of approximately $400 million in program funds over four years. Clarke said Council predicts that $400 million investment will spur a total of $2.6 billion in economic activity.
Council will have to vote on a resolution and then make final determinations about where the funding will be needed the most.

WHYY is one of over 20 news organizations producing Broke in Philly, a collaborative reporting project on solutions to poverty and the city's push towards economic justice. Follow us at @BrokeInPhilly.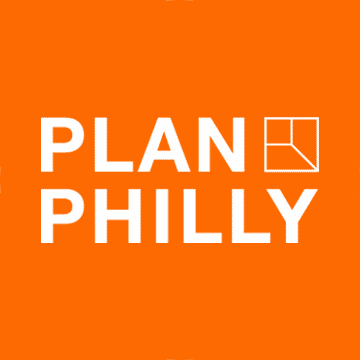 WHYY is your source for fact-based, in-depth journalism and information. As a nonprofit organization, we rely on financial support from readers like you. Please give today.