Another round of grants and a warning from Philadelphia's DA
The Philadelphia District Attorney's office is combating violence while also warning of harsh penalties for people who settle disputes with guns.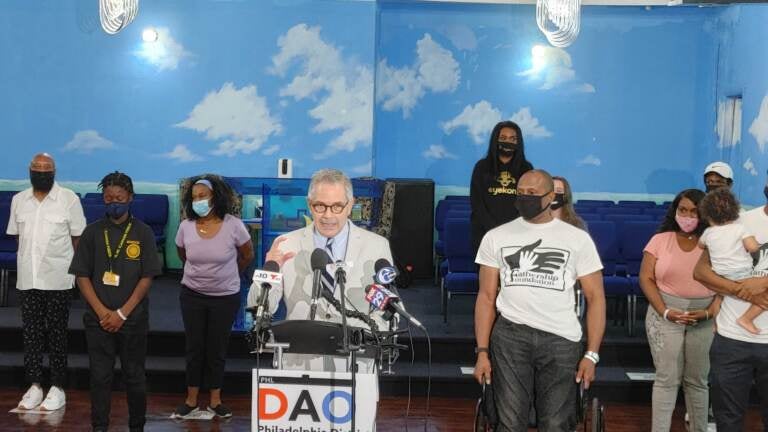 Philadelphia's District Attorney has given out another round of grants to nonprofits to combat violence in the city and a stern warning to those who are thinking about committing a gun crime.
Larry Krasner traveled to Southwest Philadelphia to distribute his fifth round of grants designed to help address the root causes of violence in Philadelphia.
Before handing out the money, Krasner issued a stern warning to people who want to settle disputes with a gun.
"Anyone who is thinking about picking up a gun… don't," Krasner said. "Please understand how effective my office is at obtaining convictions for people who are arrested on solid cases," Krasner added.
The DA said before the pandemic, when the courts were open, his conviction rate was about 85%, and he will continue to prosecute gun crimes. "Please do not do this, do not do it to your family, your neighbors, to the person who has somehow become your target, you will be throwing away so many lives," Krasner told the people who were in attendance and the online audience viewing via social media.
As part of his weekly gun crimes update, the DA did have some good news, saying that the number of gun violence incidents is going down. "We've had several weeks where the number of homicides were down," said Krasner, adding that during the pandemic there have been about 1.5-gun related homicides per day or 10.5 per week. During last week there were only 5 homicides, said the District Attorney.
Krasner says as the economy is opening, despite the COVID-19 delta variant, the shootings and resulting deaths are going down. "I would say there is reason for hope that we are seeing improvement," said Krasner. "Three homicides a week, 5 homicides a week, these are the kinds of numbers we saw during the best periods in the city."
The DA then gave out grants to seven community organizations who worked to reduce the violence in the city.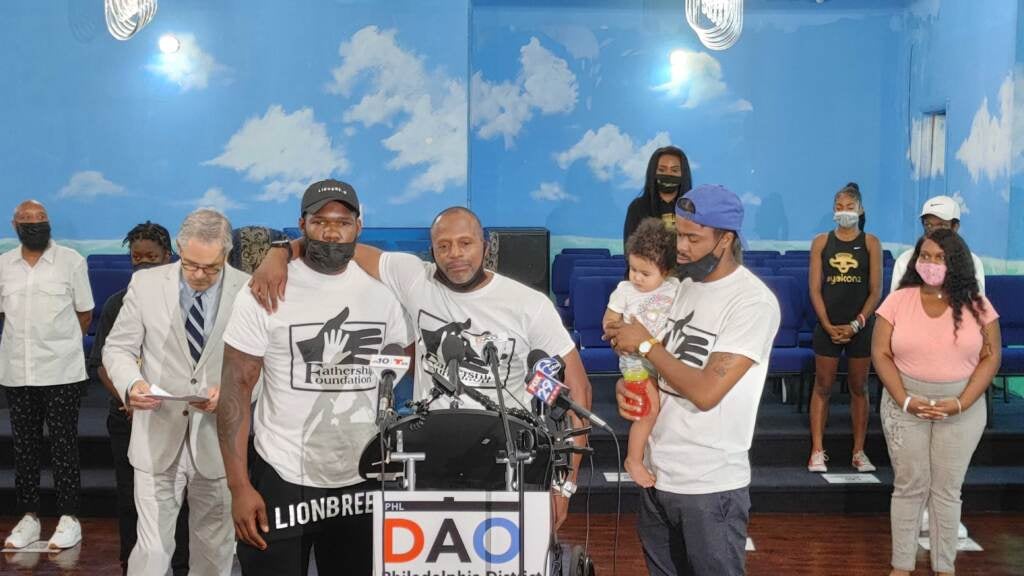 Among the recipients was the Fathership Foundation which is an effort to strengthen men, families, and communities through workforce development programs. Jonathan Wilson, leader of the group, said "it's about prevention, moving people from the non-skilled labor sector to the skilled labor sector." He added, "It really helps out a lot, because guys who are making money don't shoot each other."
The group has workforce development programs, a re-entry program for people returning from prison, and an effort that puts dads in schools to connect them with their kids' educational experience.
Another recipient of the grants was the Philadelphia Chinatown Development Corporation. Executive Director John Chin said they plan to use the funding to dispel the myth that "Asian Americans are the model minority."
Chin said the money will be used for "teaching kids how to de-escalate conflicts and resolve conflicts," said Chin.
A third recipient was the Rock to the Future program. The group offers free music programs for youth. Graduate Jarrod Smith said the program means the world to him and he used it at a critical time in his life to "keep myself together and keep me going through high school." The group plans to expand their programs in Kensington and Germantown while building a new Hunting Park effort with the DA's grant.
Eddie's House, Eyekonz Field Hockey and Lacrosse, the Eco Foundation and the KB Foundation were also among the grant recipients.
City Councilmember Kenyatta Johnson also spoke at the event. He said investing in communities and youth before crimes happen is important.
"We have to invest on the front end," said Johnson.
"The reason that we see so much violence in the community, especially the Black and brown community is, from a significant amount of years of disinvestment," he added.
The District Attorney also put out a call for a bicycle group to request a grant, saying he often sees people riding bikes on the street, and there must be a program that could channel an anti-violence effort with the help of his funding.

WHYY is one of over 20 news organizations producing Broke in Philly, a collaborative reporting project on solutions to poverty and the city's push towards economic justice. Follow us at @BrokeInPhilly.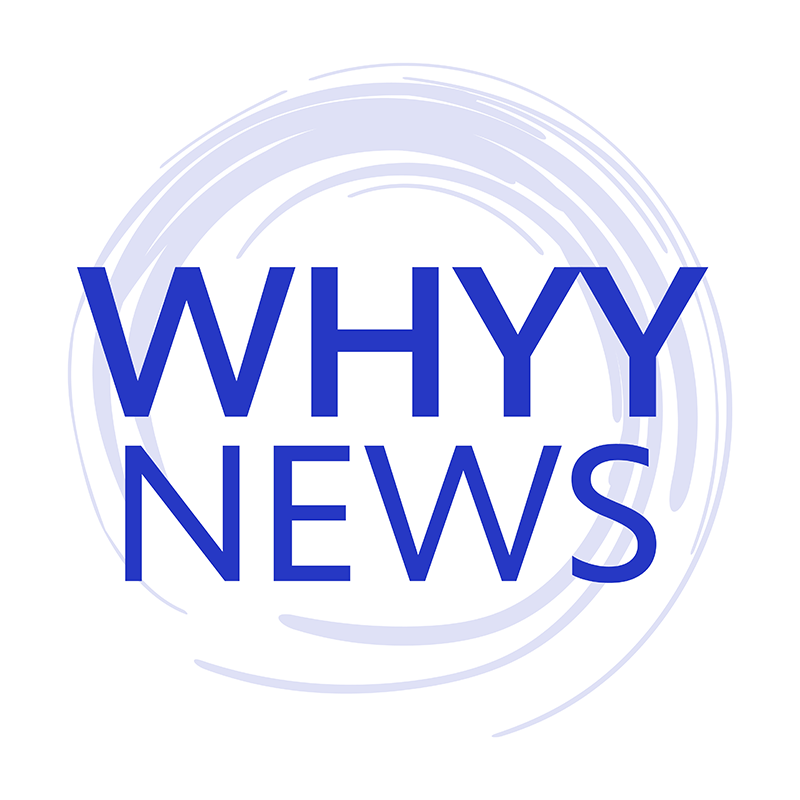 Get daily updates from WHYY News!
WHYY is your source for fact-based, in-depth journalism and information. As a nonprofit organization, we rely on financial support from readers like you. Please give today.