How repairing homes reduced crime in Philly neighborhoods
New research published in the Journal of American Medical Association found that repairing even one home can reduce crime by 21.9% on the block.
Historically segregated blocks of Philadelphia saw crime rates drop by nearly 22% after even just a single home on the block received city-funded repairs, according to research from the Perelman School of Medicine at the University of Pennsylvania.
Published in the Journal of the American Medical Association, the research found that when a home got a structural fix such as a roof rehab through Philadelphia's Basic Systems Repair Program, total crime dropped by 21.9% on that block. As the number of repaired houses on a block increased, instances of crime fell even further.
Dr. Eugenia South, a professor of emergency medicine at the University of Pennsylvania, treats gun violence victims in the ER and wrote the article with several co-authors.
South said the research proves that investing in home repairs can make a difference in reducing the number of bleeding people she sees in her hospital's trauma bays. In July, the city mourned the 300th homicide of 2021, indicating the city is on pace to set a grim record in the number of lives lost to murder this year. A disproportionate number of people lost to violence in the city are African Americans living in ZIP codes that have never received the same level of resources as areas with larger populations of white residents.
"If Black Lives Matter, we have to invest in Black neighborhoods, and that is not a small investment. That is a large investment to make up for decades and decades of disinvestment," South said.
Professor John MacDonald teaches criminology at the University of Pennsylvania and also worked on the study. He attributed the crime reduction to the fact that the repairs made the homes usable again and brought families back to their properties.
"There's a domino effect when you have a block with a few houses that get abandoned. That provides fertile ground for people to use the homes as a stash house… and all kinds of things," he said, noting that the decrease in crime includes homicides.
Vincent Reina, an associate professor of planning and urban economics and the faculty director of the Housing Initiative at Penn, said the study demonstrates that the program has a ripple effect that extends far beyond a single address.
"This research shows that even small investments in housing stabilization benefit both those homeowners who live in homes that receive support, and the blocks and neighborhoods in which they live, through crime reduction."
The effects the researchers saw tended to be larger on blocks that received more public investment in repairs. Those blocks also tended to be in poorer areas with higher rates of crime, MacDonald noted.
George Russell, director of home improvement programs at Philadelphia Housing Development Corporation, the group that oversees the Basic Systems Repair program, said he and his colleagues have long known how deep the impact of their work runs. The group, which was not involved in the study, helped nearly 5,000 homeowners with free essential home repairs between 2018 and 2020. He believes the program could scale up — and needs to. At this point, 300 applications come in a month, creating a backlog.
Philadelphia City Council recently put additional funding into the program as part of its Neighborhood Preservation Initiative, but it's not yet clear exactly how much will go to the program and if it will be enough to meet demand.
The full study can be read here.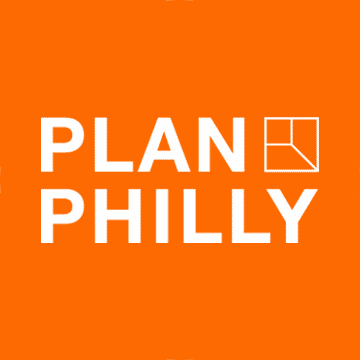 WHYY is your source for fact-based, in-depth journalism and information. As a nonprofit organization, we rely on financial support from readers like you. Please give today.