After decades of crashes and neglected roads, West Philly in line for repair funds
West Philadelphia neighborhoods would see safety improvements on Mantua Avenue, Chestnut Street and Cobbs Creek Parkway if the INVEST in America Act passes.
Listen
4:00
For Mantua residents like De'Wayne Drummond, the intersection at 34th Street and Haverford Avenue in Mantua has always felt dangerous.
Drivers cruising the roadway heading southbound often speed into the residential neighborhood.
"It has been like Daytona 500 coming down 34th Street for years," said Drummond, president of the Mantua Civic Association.
Now, a $4 million infusion from the federal government could bring the changes needed to slow things down. Thanks to U.S. Rep. Dwight Evans, the $715 billion INVEST in America Act includes $4 million for the newly launched Mantua Traffic Safety Project.
"It's time for this traffic to be slowed down and we get it under control," said Drummond.
Mantua is one of four neighborhoods in West Philadelphia set to receive traffic safety investments totaling $13 million if INVEST becomes law. A city project on Parkside Avenue between 53rd Street and Bryn Mawr Avenue would also receive $4 million. The project is under design, and the funding would pay for improvements such as repaving and restriping, concrete bump-outs, and a parking-protected bike lane.
On Chestnut Street between 33rd and 45th streets, $3 million would go toward concrete pedestrian safety islands along the corridor. The islands would add to the improvements made in 2017.
And Cobbs Creek Parkway between Larchwood Avenue and 67th Street would also receive $2 million in traffic safety upgrades.
The West Philadelphia corridors, particularly those in Parkside, Cobbs Creek, and Mantua, were targeted for investment to address poverty and create opportunities by addressing safety, said Evans.
"Particularly, in black neighborhoods, they have been neglected for so long and they've been denied investment," Evans said. "This is now making an investment back in those communities. It's long overdue to have this opportunity."
In Drummond's neighborhood, 39 crashes on 34th Street between Mantua Avenue and Spring Garden Street were reported between 2015 and 2019. Fourteen occurred in 2019. Though no deaths or serious injuries were reported, neighbors have long observed risky speeds along residential streets.
"Ever since we were kids over here, this [has been] a very dangerous intersection," Forrest Carroll, a Mantua native, said, pointing at 34th and Haverford. "A lot of these people and kids aren't aware of these cars flying, so they walk right out in the intersections. … It's a dangerous situation."
City transportation officials are now working with residents on the final traffic safety designs for 34th Street. They are considering the use of speed cushions, new striping, and traffic signals.
South of Mantua, state-owned Cobbs Creek Parkway has long ranked as one of the city's more crash-prone roads. According to PennDOT, between 2016 and 2020 the stretch of the parkway between Larchwood Avenue and 67th Street saw 255 crashes and four crash fatalities. Fifty-six crashes were reported in 2020, resulting in one death.
Last summer, 25-year-old Avante Reynolds died after being hit by two cars while trying to cross the three-lane road. Less than a month prior, a crash farther south on the parkway killed two people and injured three others. That second crash occurred in an area that won't be directly affected by INVEST improvements.
In 2020, the state began work on the parkway, improving signage, narrowing traffic lanes, and adding separators and speed cushions. The work is expected to continue into 2022.
City officials are even in talks with PennDOT and the Philadelphia Parking Authority to install red light cameras at the intersections of Cobbs Creek Parkway and Baltimore Avenue and 58th Street and Baltimore Avenue. They're also working with state lawmakers to change legislation that would allow the expanded use of automated speed enforcement beyond Roosevelt Boulevard to roadways where speeding is an issue. The current state enabling legislation is in place until 2023.
PennDOT also plans to move ahead with a federally funded $6 million Highway Safety Improvement Project intended to address left-turn, rear-end, and pedestrian-related crashes.
The new funds from INVEST would pay for other improvements, such as pedestrian crossings with features such as pedestrian safety islands, pavement markings designed to be extra visible to drivers, raised crosswalks, and improved lighting.
The upgrades would be made along Cobbs Creek Parkway at the Larchwood Avenue, Springfield Avenue, Webster Street, Catharine Street, and 67th Street intersections.
Despite years of calling for more safety investments, it wasn't until Reynolds' death that PennDOT finally made some upgrades, said Tracey Gordon. The 50-year resident and register of wills for the city said she has called for traffic improvements for more than 25 years to little avail. Still, she rejoiced at the overdue efforts.
"Finally, we have local, state and federal coming together to finally realize that this is a state highway," Gordon said. "It is a very dangerous state highway … and for far too long, Cobbs Creek Parkway has been neglected."

WHYY is one of over 20 news organizations producing Broke in Philly, a collaborative reporting project on solutions to poverty and the city's push towards economic justice. Follow us at @BrokeInPhilly.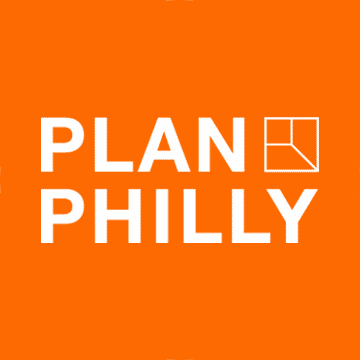 WHYY is your source for fact-based, in-depth journalism and information. As a nonprofit organization, we rely on financial support from readers like you. Please give today.