Philadelphians could get millions of dollars in home repairs tied to Hurricane Ida flooding
Philadelphia got over $163 million in federal recovery money tied to Ida. The city plans to spend nearly a third of it to improve housing.
The City of Philadelphia could put over $50 million into home and rental repairs to help residents recover from the remnants of Hurricane Ida in 2021. Officials estimate the unmet need to be much greater.
The money comes from a pot of over $163 million the city received from the U.S. Department of Housing and Urban Development to support long-term recovery from the storm.
"It's not enough money," said architect Brian Baer, who is currently doing Ida damage assessments in the Strawberry Mansion neighborhood. "But [this type of] grant for disaster recovery — there's never enough money."
The federal grant, which is expected to be spent over six years starting in early 2024, can pay for both recovery efforts and projects that make the city more resilient to future flooding. City officials plan to spend most of the money to fund home repairs and infrastructure improvements, according to a draft Action Plan for the grant funding. Officials identified housing as the largest category of unmet need remaining from the storm.
The remnants of Hurricane Ida brought devastating flooding, several tornadoes, and multiple deaths to the Philadelphia region. Hundreds of people in the area were initially displaced.
In the city of Philadelphia, roughly 55,000 households — more than half of them renters — applied for FEMA aid. Fewer than 20% of these applicants received assistance, and most of those who did were homeowners, according to the city's recovery funding plan.
Nearly two years after the storm, many households whose homes were damaged have still not recovered, said Baer, who leads the design firm The Elevated Studio. He's doing the damage assessments on roughly 200 homes in Strawberry Mansion in order to coordinate volunteer repair efforts through the Pennsylvania Voluntary Organizations Active in Disaster.
Ida damaged roofs and flooded basements when rapid rainfall overwhelmed storm drains, Baer said.
"Most of the repairs haven't even been started, let alone completed," Baer said.
FEMA verified that nearly 11,000 properties in the city were damaged by the storm, primarily in North and West Philly. But city officials believe the true number is "substantially higher," according to the funding plan, and estimate the unmet need for real property recovery sits upwards of $810 million.
The Homeowner Repair Program proposed in the city's draft plan would put over $42 million toward repairing homes and boosting their accessibility and resilience to climate change. It would fund up to $150,000 worth of repairs contracted by the Philadelphia Housing Development Corporation per home or zero-interest loans to homeowners.
As proposed, the program would be restricted to applicants who own and live in their homes and who earn no more than 80% of the area median income.
The draft plan also specifies that in order to be eligible for the program, homes cannot be located in a floodplain. Russell Zerbo, an advocate with the nonprofit Clean Air Council, worries this rule could exclude residents of flood-prone Eastwick, much of which is within the 100-year floodplain.
"To exclude them from this funding source just did not seem right," Zerbo said.
The draft plan notes that flooding from Ida happened not only within the 100-year floodplain, and that residents outside of this mapped floodplain — particularly those with limited financial resources — "are less likely to access proper resources to respond to damages incurred." In a written statement, spokesperson Sarah Peterson said the City is "actively exploring strategies" to address buildings in flood zones.
The year before Ida, Tropical Storm Isaias caused severe flooding in Eastwick, damaging numerous homes. But FEMA did not declare a disaster for the effects of Isaias in Philadelphia as it did for the effects of Ida, so no federal aid was made available.
Residents of Eastwick have been organizing for years around the issue of flooding, demanding long-term solutions that make survivors of repeated flooding whole and allow them to remain in the neighborhood. Last fall the city launched a planning initiative to address multiple environmental issues there and build resilience to the effects of climate change.
"We are working as hard as we possibly can to make absolutely sure that we are not forgotten," said Earl Wilson, a longtime resident of the neighborhood and president of the Eastwick Friends & Neighbors Coalition.
Wilson said he hopes the income eligibility guidelines for the proposed homeowner repair program under the Ida recovery grant won't exclude residents who may earn above the cap but still need support making repairs. He also hopes some of the grant money could go toward an early warning system to alert Eastwick residents of coming floods and could help Eastwick residents hire an independent expert to contribute to the flood mitigation planning that the U.S. Army Corps of Engineers is currently undertaking.
The city's draft plan for the Ida money does include over $15 million for helping Philly neighborhoods become more "resilient and equitable," through projects such as acquisition of flood-prone buildings, drainage improvement projects, elevation of "critical building components," or planning efforts.
"We're going to take advantage of [the recovery grant money] and use it to help out our flood situation," Wilson said.
Ramona Rousseau-Reid, vice president of the Eastwick Friends & Neighbors Coalition, said the money should also go toward putting up signs that would direct residents toward evacuation shelters during a flooding emergency. She said the city must consult with community groups already working on solutions when spending the grant money.
In a written comment on the funding plan, attorneys at Community Legal Services urged the city to ensure that the homeowner repair program is accessible to people with tangled titles and that it includes energy efficiency measures and installation of air conditioning systems.
"Doing so addresses not only the resiliency needed to withstand future climate-driven events, but also contributes to energy efficiency vital to addressing the climate crisis," they wrote.
The city's draft plan for the Ida recovery money also includes $10 million for a program that would help landlords and property owners rehabilitate, repair, and build new affordable rental housing for low- to moderate-income families outside the floodplain.
The plan proposes allocating over $52 million for restoration and improvement of the city's infrastructure in ways that mitigate the loss of life or property from current and future natural hazards. The plan does not outline specific infrastructure projects, but notes eligible types of infrastructure could include water and sewer facilities, streets, and playgrounds.
The city collected public comment on the funding plan from mid-July to mid-August and will keep accepting residents' feedback on the plan as it goes forward, Peterson said.
"The City will continue to engage residents and stakeholders to assess needs and available resources in collaboration with storm-impacted communities," she wrote.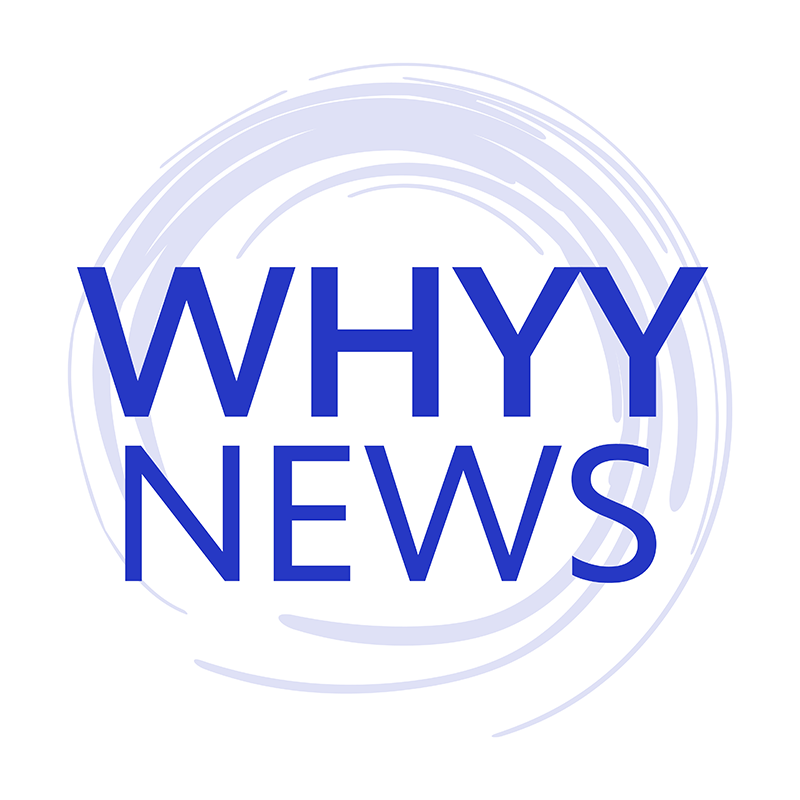 Get daily updates from WHYY News!
WHYY is your source for fact-based, in-depth journalism and information. As a nonprofit organization, we rely on financial support from readers like you. Please give today.