300 murders in 196 days: Philadelphia mourns a grim milestone
At least 300 people have been murdered in Philadelphia so far this year, including nearly 30 children under the age of 18.
At least 300 people have been murdered in Philadelphia so far this year, including nearly 30 children under the age of 18.
In the past, the grim milestone has served as an unofficial barometer for the city's gun violence epidemic. Though no one celebrated it, ending the year with fewer than 300 murders was generally viewed as a positive, a sliver of encouragement that things might be going in the right direction.
With more than five months left in 2021, advocates say hitting that mark is a terrifying reminder of the unrelenting surge in gun violence gripping the city. It is also an indicator of the very real possibility that Philadelphia will set a new single-year record for homicides after coming incredibly close in 2020, the deadliest year in three decades.
Since 1960, the city has never recorded more than 500 murders in a year.
"We're entering uncharted waters," said Anton Moore, executive director of Unity in the Community, a South Philadelphia-based nonprofit that works directly to resolve conflicts in the disadvantaged communities hit hardest by the crisis.
Frontline advocates like Moore applaud Mayor Jim Kenney's administration for committing $155 million to anti-violence efforts this fiscal year — the fruit of an unprecedented budget deal that came together after public pushes from city lawmakers and community groups. They say the additional funding could make a real difference at some point — if the money is spent strategically on programs and initiatives with a record of curbing gun violence in the city, which continues to disproportionately affect Black males.
In the meantime, the same group is also frustrated. In part because, new funding or not, it's still unclear exactly what's driving this sustained uptick in violence, which it says is more unpredictable and brazen than ever.
"It's just mind-boggling to me," said Melany Nelson, executive director of Northwest Victim Services.
Nelson, whose organization provides families grief counseling and other services, still thinks about the freezing February afternoon when three gunmen shot eight people by the Olney Transportation Center.
The victims, two women and six men, ranged in age from 17 to 71. Authorities believe most of them were innocent bystanders.
More recently, four men fired nearly 100 bullets into a crowd of people attending a Fourth of July cookout near 60th and Walnut streets in West Philadelphia. Two men, including the event's organizer, were killed. A 16-year-old girl was also shot, but survived her injuries.
Police have not arrested anyone in connection with either incident. It's unclear what precipitated the mass shooting in Olney, one of nearly a dozen in Philadelphia so far this year, or the hail of bullets in West Philly.
"We need to regroup and have different people at the table. Different people helping us reach those who are doing the shooting," Nelson said. "We don't know why people do what they do."
Natasha Danielá de Lima McGlynn, executive director of the Anti-Violence Partnership of Philadelphia, has barely had time to think about strategy. The waitlist for counseling services, which represents roughly two-thirds of her organization's work, has increased by 600% over the last year. The surge came as her roster of paid staffers remained essentially the same size, save for a per diem therapist she was able to bring on with the help of a pandemic-related grant from the Philadelphia Foundation.
McGlynn said she'd need to hire a half-dozen more employees in order to stop treading water. The Fairmount-based organization currently has 21 staffers and an intern.
"They are maxed out," said McGlynn, whose operating budget is almost entirely tied to state funding available through the Pennsylvania Commission on Crime and Delinquency.
Chantay Love, director of EMIR Healing Center in Germantown, has also seen an uptick in demand for her organization's work. EMIR stands for Every Murder Is Real, and her organization supports survivors who have lost a family member or friend to homicide. Thanks to a state grant, she's hired 10 new staffers in the last three months to help address the increased need for the services her group provides.
To her, it's a mixed blessing: She's happy she has more manpower. She's disturbed she needs it.
"My job is to put me out of business. I shouldn't be growing. That's a sign that we haven't fixed this problem," said Love.
The city's recording 300 murders this early in the year only punctuates the sentiment, she said.
During a news conference last week, Mayor Kenney told reporters that his administration is not ready to, or even particularly interested in declaring gun violence a citywide emergency, something members of City Council and select anti-violence activists have pushed for nearly a year now.
In a statement, mayoral spokesperson Deana Gamble said Kenney believes there are reasons to be "hopeful for a return to better, safer times."
"For starters, the community intervention programs that were stalled by the pandemic  are resuming in full force, the economy is rebounding, and we have federal leadership who takes this issue seriously and are committed to working with local and state governments to address the unabated flow of illegal guns into our cities," said Gamble.
She also highlighted the administration's "historic" investment in anti-violence efforts, as well as the Philadelphia Police Department's success in taking illegal guns off the street.
"It will take all of us working together among the criminal justice system, all levels of government, community and faith organizations, the business community, and residents to create a safer and more just city for us all," said Gamble.
Moore, with Unity in the Community, generally agrees. But he also said the city's gun violence epidemic is nearing a point where stakeholders may be forced to have some "uncomfortable" conversations about how to rein in and reduce the shootings and homicides.
Additional resources for grassroots anti-violence groups, jobs programs, and anti-blight initiatives can do a lot of good, he said. But they come with a simple, but important limitation: They can only benefit those who take advantage of them.
Some individuals, particularly some of the shooters, will inevitably refuse the opportunity, refuse to change their behavior, said Moore.
"It takes leadership to acknowledge that and say, 'Look, this is the reality. This is what's going on. How do we deal with it?'"
—
If you or someone you know has been affected by gun violence in Philadelphia, you can find grief support and resources here.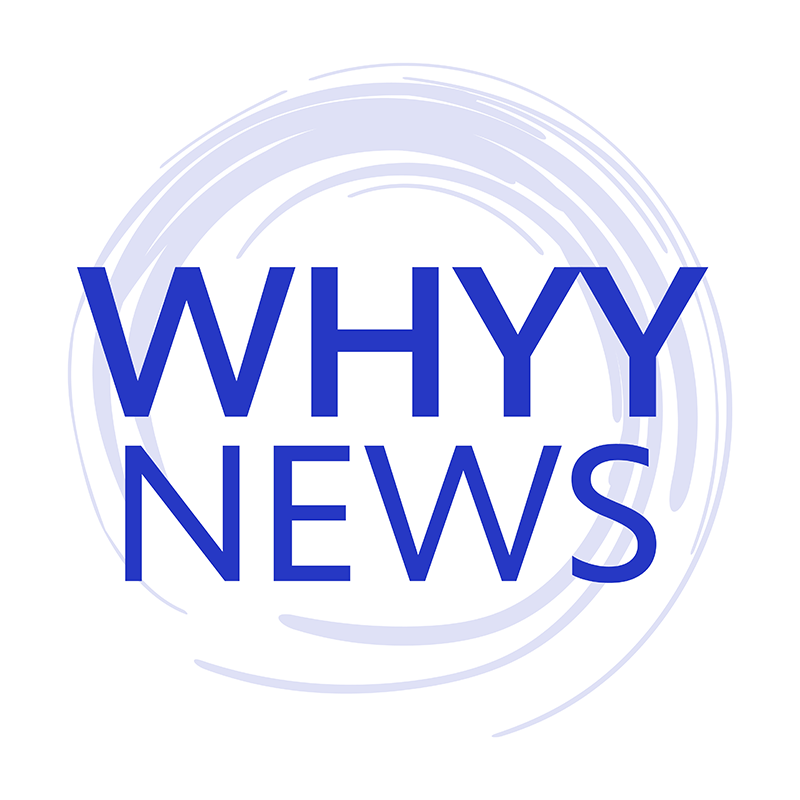 Get daily updates from WHYY News!
WHYY is your source for fact-based, in-depth journalism and information. As a nonprofit organization, we rely on financial support from readers like you. Please give today.