'How many more must die?': Philly lawmakers plead for help reducing gun violence
More than 20 people were shot in Philly over the weekend, including a relative of State Sen. Sharif Street. The lawmaker and others say this can't go on.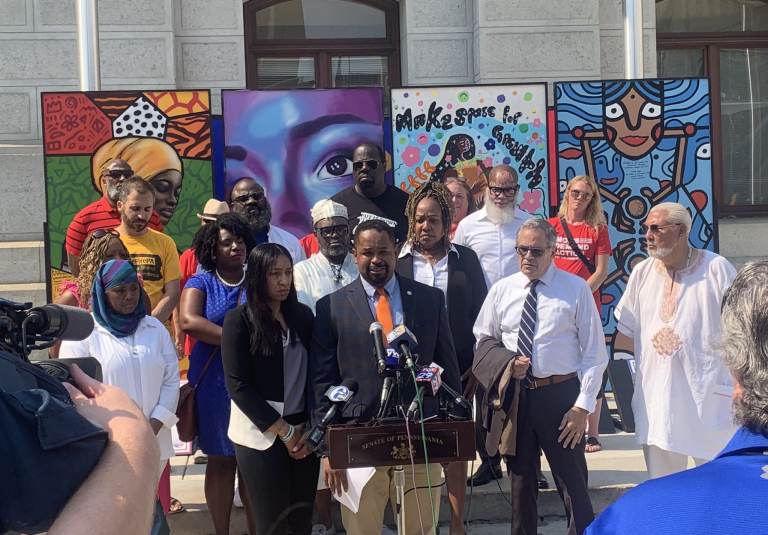 A day after a holiday weekend wracked by shootings, elected officials in Philadelphia are calling on their counterparts in Harrisburg and Washington to do more to help reduce gun violence.
State Sen. Sharif Street, whose 21-year-old nephew was murdered in broad daylight over the weekend, said it's time for everyone to step up and set aside partisan politics. He added that Republican lawmakers who control the legislature have consistently refused to even consider gun control measures introduced in the General Assembly, including bills aimed at restricting the sale and purchase of military-grade firearms, banning weapons in public parks, and improving the reporting of lost or stolen handguns.
Philadelphia is suing the state, including Republican leaders in the General Assembly, to enact its own gun control measures, because state preemption laws make it illegal for the city to pass its own legislation.
"This is beyond politics," Street, a Democrat, said during a news conference outside City Hall on Tuesday. "None of you will be voted out of your districts for funding programs for violence prevention. Nobody. Not one district in the commonwealth."
The latest state budget includes $30 million to support grassroots anti-violence groups across Pennsylvania. But Street and state lawmakers again decried the decision to set aside $7 billion in reserves — between federal stimulus dollars and excess revenue — instead of spending that surplus on services and programs designed to help taxpayers, including efforts to reduce gun violence. The violence continues to plague communities across the state, especially Black and Latino ones.
Street's colleague, Democratic State Sen. Vincent Hughes, said stockpiling that kind of cash is unconscionable right now — a truly "violent" act during a crisis that's claiming the lives of so many on such a regular and unrelenting basis.
"How many more must die?" Hughes asked.
A spokesperson for Republican leaders in the State Senate did not immediately respond to a request for comment.
Street also called on Congress Tuesday to pass comprehensive gun legislation, including universal background checks, the focus of two recent bills passed in the House.  
"There are too many states like Pennsylvania and Texas and others where it's not gonna happen," he said.
In April, the Biden administration announced six initiatives designed to address gun violence, including steps aimed at reducing the proliferation of "ghost guns," temporarily barring people in crisis from accessing firearms, and supporting community-based anti-violence groups rooted in intervention.
Last month, Biden announced that Philadelphia would be one of 15 cities to participate in a collaborative tasked with working with one another and the administration to share best practices and evidence-based solutions.
According to city data, more than 50 people have been shot since the start of July — a span of less than a week. At least 10 of them have died from their injuries, including Salahaldin Mahmoud, a tow-truck operator and first cousin of Street's wife.
Mahmoud was killed after gunmen opened fire during a Fourth of July cookout in West Philadelphia. Sircarr Johnson Jr., a 23-year-old fashion designer, was also killed. The cookout was to celebrate Johnson's fourth year in business with his clothing line, Premiére Bande. A 16-year-old girl was wounded, but survived her injuries.
More than 1,000 people have been shot so far this year, a roughly 24% increase over the same time last year, the deadliest in three decades.
"We're standing here because we need help," State Rep. Joanna McClinton said Tuesday.
___
If you or someone you know has been affected by gun violence in Philadelphia, you can find grief support and resources online.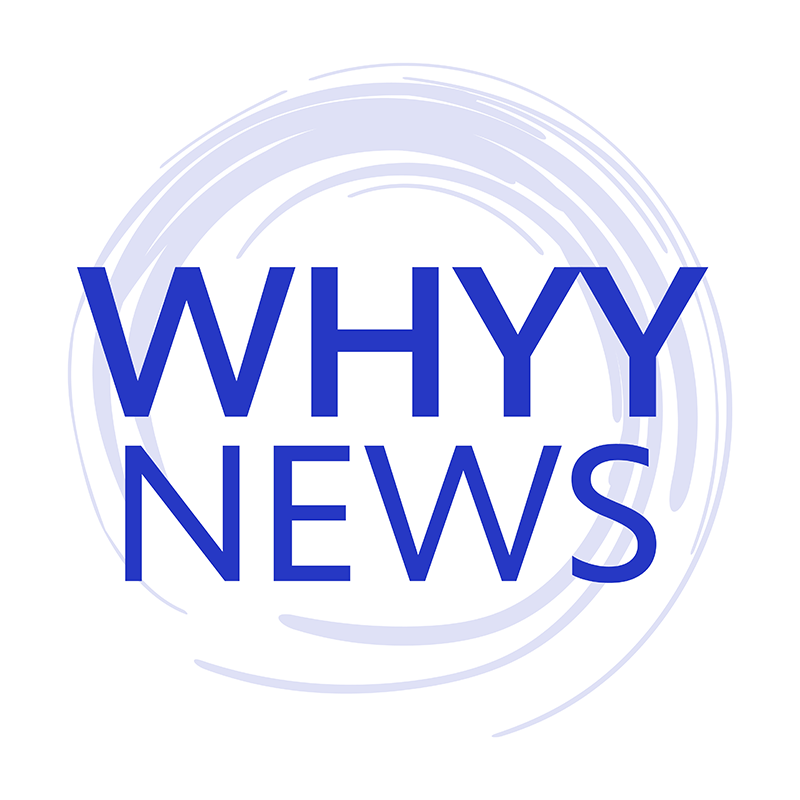 Get daily updates from WHYY News!
WHYY is your source for fact-based, in-depth journalism and information. As a nonprofit organization, we rely on financial support from readers like you. Please give today.