Philly to join national anti-violence collaboration
Mayor Jim Kenney said Wednesday that help can't come soon enough. Year to date, homicides are up 38%.
Philadelphia is among 15 metro areas selected by the White House to work together on violence prevention strategies, the Biden administration announced Wednesday.
Over the next 18 months, the collaborative will work with each other and the administration to share best practices and evidence-based solutions, federal officials said. Community violence intervention (CVI) experts supported by a raft of major philanthropies that fund such work will provide training and technical assistance to "help local, community-based organizations scale CVI efforts this summer and beyond," according to a White House fact sheet.
Mayor Jim Kenney said Wednesday that help can't come soon enough. Year to date, homicides are up 38% and there is also a 27% increase in shooting victims, according to data shown during the city's bi-weekly violence briefing.
During the week of June 13, 60 people were shot in the city alone — which is an increase over the previous week. The gun violence epidemic mostly affects young men of color, and was the leading cause of death among young Black and Latino men in Philadelphia last year, according to the city.
"Certainly our police can handle on the street the day-to-day stuff that needs to be handled," Kenney said. "But when guns are flowing into cities across the country, there's got to be something the federal government can do and I'm hoping that they'll do that."
Philadelphia and the other cities were chosen because they have committed to putting funds from the American Rescue Plan toward violence intervention efforts.
Last week, City Council and the mayor reached a deal on the fiscal year 2022 operating budget, which includes $155 million to address and prevent violence. And for the first time, after years of advocacy, City Council and the Kenney administration will form an evaluation committee to make sure that money is being spent on effective programs.
"I think I can speak for the city government as a whole, including our administration and City Council when I say there's no greater priority for us than reducing violence, saving lives and creating a safer city first of all," Kenney said.
Within the $150 million-plus earmarked for gun violence prevention programs and initiatives,  $20 million is being put towards targeted community investment grants in fiscal year 2022. And a couple of the grantees from the most recent cycle were present during the briefing to share their mission.
Matthew Kern is the co-director of Beyond the Bars, which recently received a community investment grant from the city to help propel its efforts to build musical spaces and teach songwriting and recording across the city. As students progress through the program, some will eventually have the opportunity to become paid teachers themselves.
"Obviously, when it comes to violence prevention, this hits home for us and we believe music is the way — one of the many outlets and mediums that our young people need to both express their traumas through that as well as to continue to grow and heal from it," Kern said.
Power of Paint, which delivers art supplies right to kids' doorsteps, has also grown its operation with the help of a community investment grant.
Erica Atwood, the senior director for the city's Office of Policy and Strategic Initiatives for Criminal Justice and Public Safety, said the city wants the help of grassroots organizations and encouraged them to apply for grant funding.
The application window for the targeted community investment grant program will remain open until July 23.
While the briefing largely focused on what the city is doing to address gun violence, there were tense exchanges between the mayor and several reporters when the topic of what the city isn't doing came up.
Specifically, one reporter asked Kenney and Police Commissioner Danielle Outlaw if they accept blame for the rise in gun violence — to which Kenney balked.
"Your questions seem to indicate that this is the only city in the country that has gone through this, and it's not. And as a matter of fact, we're not even the worst at this point. And we're trying to get there to reverse that. But yeah, I accept total responsibility for fixing the problem," Kenney said.
Outlaw's answer on accepting "blame" for the root causes of violence: absolutely not.
"I think the mayor answered that well — blame, no. Responsibility, yes, because obviously this is our job. We're responsible for public safety," Outlaw said. "But the police don't contribute to housing status, education, access to wealth and capital, and all of those things. We are doing what we can within the resources that we have."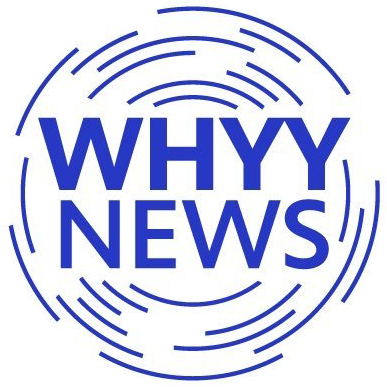 Get daily updates from WHYY News!
WHYY is your source for fact-based, in-depth journalism and information. As a nonprofit organization, we rely on financial support from readers like you. Please give today.