Philly DA turns to residents for solutions to city's gun violence epidemic
The office is hosting four town halls to crowdsource solutions to the city's gun violence epidemic. The first one was held Monday in West Philly.
More than 50 people gathered at a West Philadelphia church on Monday evening to discuss solutions to the city's unrelenting gun violence epidemic, which has injured or killed more than 900 people so far this year.
The town hall, hosted by the Philadelphia District Attorney's Office, was the first of four to be held each Monday over the next month. And for the majority of the hourlong program, officials sat on the stage and simply listened to people share their ideas.
"There's an awful lot of research that shows when you listen to people, when you actually listen to people, instead of having elected officials listen to elected officials, having people in government listen to people in government, you get better ideas, you get better solutions," said District Attorney Larry Krasner before things got underway.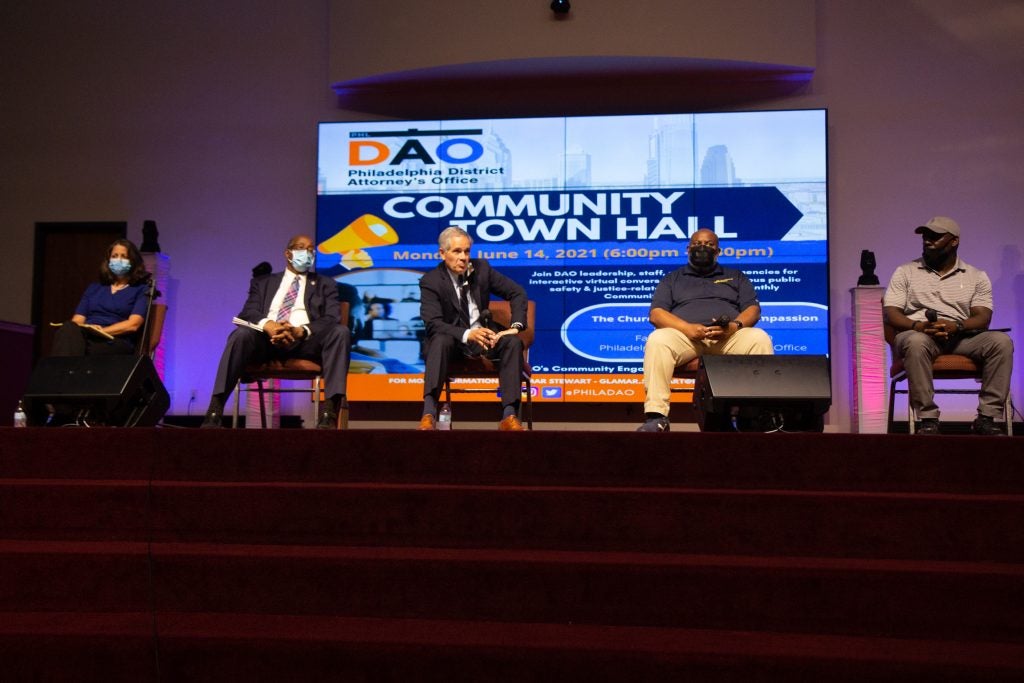 Residents who stood up and shared their solutions at the Church of Christian Compassion on Cedar Ave. spoke about the need to change people's perspectives, reaching the right audience, and sending resources to the right places.
Tahmir Brown said he has recently started working at a hospital while he finishes up his nursing degree. Unlike some of his peers, his criminal record is clean, which he attributes to his grandfather always pushing him to think about the future.
It's why Brown, 20, said reducing gun violence needs to start with giving young people a sense of purpose, whether that's achieved by offering a job or talking to a respected community leader.
A sense of purpose, he said, can spark the kind of change that kids need to reach for something beyond the streets.
"One thing about kids in this neighborhood, they don't know what they can be. They only know what they see. And the only thing they see is dirt bikes, drugs, killings," said Brown.
Others who participated in the informal discussion called on officials to have these conversations with the young people directly impacted by gun violence — not the same faces already committed to finding solutions to the bloodshed.
Other than Brown, the crowd was largely made up of older adults.
"We are literally in this church, literally preaching to the choir," said community journalist Saj "Purple" Blackwell, a partner with WHYY's News and Information Community Exchange.
"Everyone in this church right now who came together, they know the message, they are hurt by the message and wanna see change. But the target demographic is 16 to 24 — the shooters and the victims," she added.
Markus Kennedy, a community outreach liaison for state Sen. Anthony Williams, agreed. He said the state should make it mandatory for young people who are convicted of a crime and sentenced to complete community service to chat with elected officials and others about what they think would help reduce gun violence in Philadelphia — what they think others like them need to avoid finding themselves in a similar spot.
"We have conversations with the kids that aren't in trouble," said Kennedy.
Former state. Rep. Ronald Waters called for dedicated resources for young people, especially resources that address the trauma stitched into gun violence.
To him, that trauma helps explain why victims and would-be shooters are younger than they were when he was growing up in West Philadelphia.
"They growing up in this and it's become almost a norm to them," said Waters. "How do we get dedicated resources to make sure that in our schools, in our community, when tragedies like occur, that we go in and treat them like they are valuable people and that we care about them?"
Krasner, who did most of the responding throughout the night, agreed with Waters, saying researchers have discovered that gun violence can infect a neighborhood in the same way that a virus can infect people who share a home.
"When people are close to violence, when they haven't done it, but they've seen it and they've heard it and they're around it, it spreads within that community," said Krasner.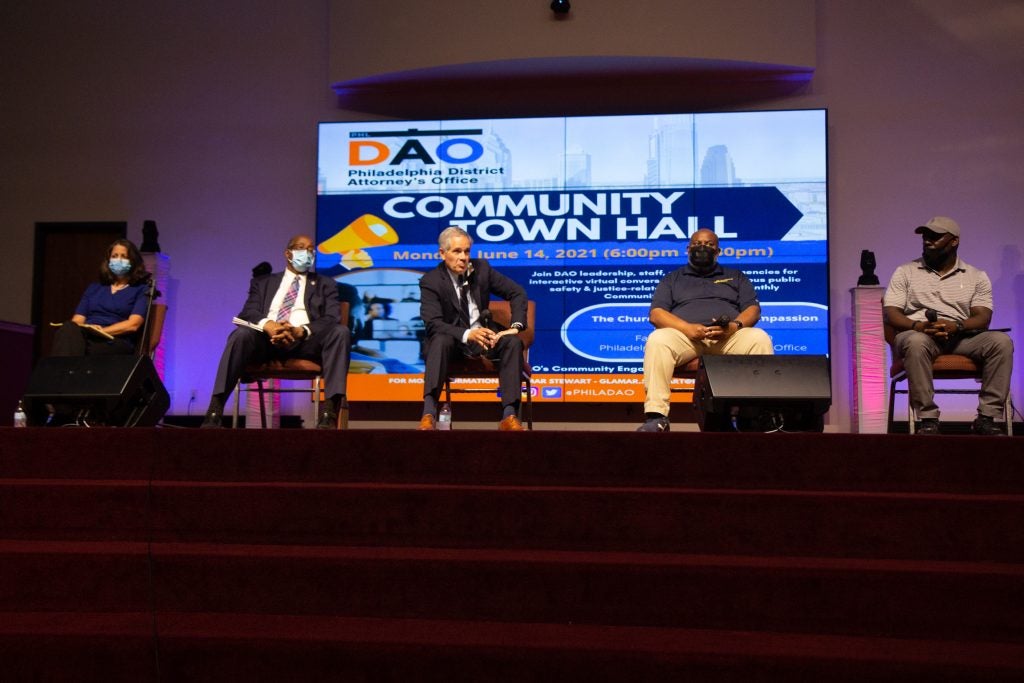 A proposal backed by several members of City Council calls on Mayor Jim Kenney to spend an additional $50 million or more on anti-violence efforts designed to help young people from being shot.
Under the plan, announced at the start of June, the funding would be drawn from the federal stimulus dollars coming the city's way through the American Rescue Plan. The money would be used to support services and initiatives in the 10 ZIP codes most impacted by gun violence, as well as the 25 schools most impacted by the epidemic.
In his latest budget proposal, Kenney is asking for a total of $34 million for anti-violence efforts. That includes roughly $19 million in additional funding, which would be used to expand a pair of violence intervention programs, launch a transitional jobs initiative, as well as support blight remediation programs, among other priorities.
The next town hall will be held June 23 from 6 to 7:30 p.m. at the United Muslim Masjid in Point Breeze.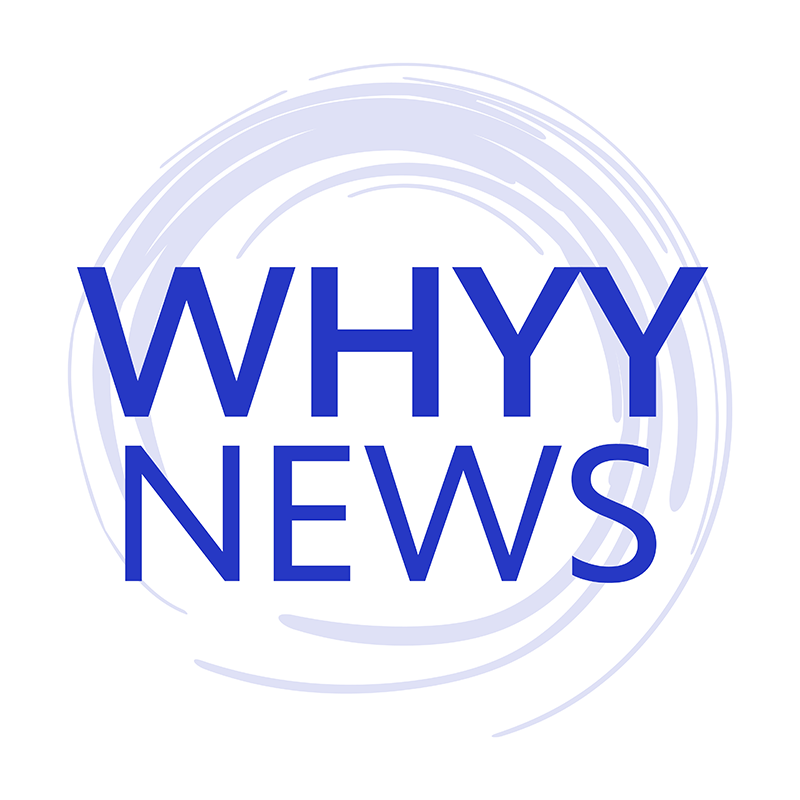 Get daily updates from WHYY News!
WHYY is your source for fact-based, in-depth journalism and information. As a nonprofit organization, we rely on financial support from readers like you. Please give today.