'That ain't justice': Case backlog, jail conditions frustrate people in Philly's criminal justice system
Pandemic restrictions left many people sitting in jails waiting for their days in court. Their loved ones and attorneys want the wheels of justice moving again.
Listen
3:11
Post-pandemic life is on the horizon in Philadelphia.
On Friday, more than a year after the Department of Public Health recorded its first positive case of COVID-19, the city lifted its final two mitigation measures: the indoor mask mandate and the 11 p.m. last call for restaurants.
The move came roughly a week after the city removed all capacity limits and social distancing requirements for businesses and events.
However, the impact of virus-related restrictions is still being felt, especially when it comes to Philadelphia's criminal justice system, which remains saddled with a significant backlog of open cases as city courts work toward fully reopening. Preliminary hearings and jury trials were put on hold for months.
The bottleneck, though less severe than it was during the first four months of the pandemic, continues to slow the wheels of justice for people locked up pre-trial in city jails, which are the subject of an ongoing federal class-action lawsuit filed over conditions.
More than 90% of people incarcerated on State Road have only been charged with crimes.
"This closing of the courts brought our justice system to an unprecedented grinding halt," Acting Chief Defender Alan Tauber told a City Council committee during a budget hearing last month.
It's unclear when the backlog, which currently eclipses 12,000 cases, will be erased. Tauber's shop, which represents the majority of criminal defendants in the city, has an internal goal of clearing it by the end of the year. But that's assuming arrest rates remain consistent, which could shift given the historic surge in shootings and homicides.
At the same time, neither Municipal Court, which is responsible for putting on preliminary hearings, nor Common Pleas Court, which is responsible for putting on jury trials, have "reopening" dates on the calendar, though both are conducting proceedings virtually and in-person.
Between March 1 and May 27, Common Pleas Court completed a total of 21 jury trials. In 2019, it conducted an average of 28 trials each month.
Municipal Court has the ability to schedule a "comparable number" of felony preliminary hearings now as it did pre-pandemic, according to a spokesman for the First Judicial District of Pennsylvania.
The district could not say how many preliminary hearings were actually being completed each month — now or before the pandemic — versus being continued.
George Jackson, a spokesman for the Defender Association of Philadelphia, said an average of 64 clients per day had their preliminary hearings in May, compared to an average of 56 in May 2019.
"Moving forward, our aim is to continue to gradually, and safely, increase the number, and type, of cases we're able to hear. Ongoing efforts to provide the vaccine to as many Philadelphians as possible continues to be crucial to that end," Gabriel Roberts, spokesperson for the First Judicial District of Pennsylvania, said in a statement.
What is clear is that incarcerated people, their loved ones, and attorneys, are eager for Philadelphia's criminal justice system to find its new normal.
Tauber said he gets letters every day from prisoners desperate to get their cases into court. He doesn't blame them, and worries some cases will be prematurely resolved as a result of the ongoing backlog and conditions inside the city jails, which the veteran public defender described as the worst "I've ever heard it."
"Are people going to make decisions about taking plea deals in cases where they're innocent or where the case is defensible because they feel they need to get out of jail for their own safety? Yeah, I mean, that's just reality. And that's unfortunate. And you know what? That ain't justice," said Tauber.
Quanda Guyton's 21-year-old nephew could be one of those people. He was arrested for simple assault in early March, and is currently incarcerated at the Philadelphia Industrial Correctional Center, one of four city jails on State Road in the Northeast.
Guyton said her nephew has a heart murmur that requires daily medication and daily monitoring performed using a specialized machine. Until recently, she said, he was going without both of those things.
His health suffered as a result; he had chest pains, and his breathing was labored, said Guyton.
"He was definitely being neglected that entire time," she said.
WHYY News has agreed to withhold her nephew's first and last names because she is concerned he could face retaliation.
A preliminary hearing is scheduled for July 1, but Guyton said her nephew's attorney told the family to expect the proceeding to be rescheduled at least once. In the meantime, he's seriously considering taking a plea deal, she said.
In addition to concerns about his health, her nephew has told Guyton that out-of-cell time is not guaranteed, that there are mice running around the cells, and that he doesn't always receive all his meals.
"We just want him to get the medical attention he deserves and that he should be having before there's another death in the City of Philadelphia's prison system," said Guyton.
In a statement, spokesperson Shawn Hawes said the Philadelphia Department of Prisons is "continuously working" to ensure that inmates get at least three hours of out-of-cell time, per order by the federal court.
"There are days on which staff absenteeism and shortage, in addition to unexpected operational needs, make meeting this mandate extremely challenging," said Hawes in an email. "The PDO does, however, monitor to ensure that there are not multiple days without out-of-cell time in order to try and reduce the impact on any particular individual or housing unit."
Hawes added that incarcerated people get all of their meals each day, and that the department has a pest control contract.
"To the extent there are specific reports of issues, we respond to and address those complaints accordingly," she said.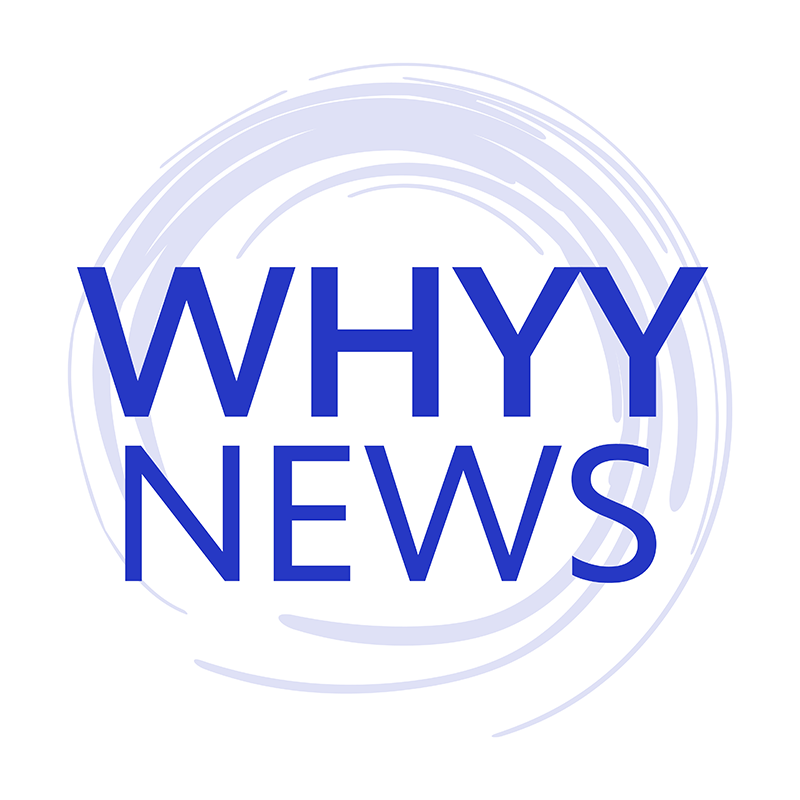 Get daily updates from WHYY News!
WHYY is your source for fact-based, in-depth journalism and information. As a nonprofit organization, we rely on financial support from readers like you. Please give today.