Kenney wants $19M budget boost to curb Philly violence with intervention, job creation, vacant lot cleanup
If approved, the total spending on anti-violence efforts next year would amount to less than 5% of the $727 million Kenney wants to spend on the police department.
Amid a historic surge in shootings and homicides, Mayor Jim Kenney's administration is proposing an additional $18.7 million for anti-violence efforts during the next fiscal year. The funding would be used to expand a pair of violence intervention programs, a transitional jobs initiative, as well as the city's blight remediation efforts, among other priorities.
If approved by City Council, the total investment into anti-violence programming during FY22 would be $35.5 million out of a $5.18 billion proposed spending plan, less than 5% of the $727 million the Kenney administration wants to spend on the police department.
"We are doubling down on our commitment to tackling gun violence as a public health crisis. It's not just a law enforcement issue," said Kenney on Wednesday during the administration's third public briefing on how the city is responding to gun violence.
The request for additional funding coincides with the release of an updated version of the Philadelphia Roadmap for Safer Communities, the Kenney administration's five-year strategic plan for tackling the city's unrelenting gun violence epidemic, which has injured or killed more than 500 people so far this year and put the city on pace to set a single-year record for homicides. Gun violence was also the leading cause of death for young Black and Latino men in Philadelphia in 2020.
Under the updated roadmap plan, the city wants to reduce shootings and homicides by 30% by 2023.
Police Commissioner Danielle Outlaw said Wednesday this would be achieved by steadily reducing annual shootings in sections of the city as part of the Philadelphia Police Department's Operation Pinpoint initiative.
"We're gonna have to chip away at it," Outlaw said. "The successes that we're seeing in Pinpoint in time will show us success in the long-term."
Kenney's proposal got mixed reviews from anti-violence advocates, including Jamal Johnson, who staged a one-man hunger strike outside City Hall to pressure the mayor into taking action on a City Council resolution that called on him to declare gun violence a citywide emergency.
Johnson is also part of a group calling on the city to invest $100 million in anti-violence efforts.
"The gap exemplifies the unwillingness of the city to put this epidemic on the same plane as COVID and the opioid crisis," he said.
City Councilmember Isaiah Thomas applauded Kenney's call for additional funding for anti-violence initiatives.
"We need safer streets, access to quality jobs and prevention programs that work. This Roadmap puts a dollar amount on those values," he said.
Kenney's updated anti-violence plan
First released in January 2019, the Roadmap plan is guided by an ambitious vision statement: that "every Philadelphian will be safe from gun violence in their communities, with full access to opportunities to create their path to a fulfilling life."
It calls for increasing graduation rates and reducing truancy; creating job opportunities for at-risk youth and young adults; having a public health infrastructure focused on violence prevention, and reducing structural violence in high-risk neighborhoods, among other initiatives.
The strategy also seeks to improve "environmental factors" by enforcing property violations in neighborhoods at high risk for violence, as well as rehabbing recreational facilities in those areas.
During Wednesday's gun violence briefing, Erica Atwood, senior director for the Office of Policy and Strategic Initiatives for Criminal Justice and Public Safety, said the updated version of the plan would include $1.3 million in new funding for Community Crisis Intervention and Group Violence Intervention, two programs aimed at stopping people from picking up guns in the first place.
The administration is also calling for:
-$1.3 million for blight removal, including demolitions and cleaning vacant lots.
-More than $2 million for a forthcoming pilot designed to provide paid transitional jobs, therapy, and other social services to men who are most impacted by gun violence. The transitional jobs pilot will be based on the READI program in Chicago, which provides 12 months of subsidized employment for participants, according to initiative's website.
-$500,000 in additional funding for a grant program that supports community-based anti-violence organizations.
-A total of $13 million for a 911 triage program designed to better identify and respond to calls that have a mental health component in the wake of the police killing of Walter Wallace Jr. in West Philadelphia last October.
-Kenney also wants an additional $7.2 million for the city's Behavioral Health Mobile Crisis Team; and $10.6 million to expand hours at libraries, recreation centers, and pools.
"We really had to put our money where our mouth is," Atwood said.
Launched in August, the Group Violence Intervention program is grounded in the fact that less than half of 1% of the city's residents are responsible for most shootings.
The city hopes that singling out some of those individuals, identified with the help of police, will translate to fewer people being rushed to emergency rooms with gunshot wounds.
Under the program, rooted in a crime prevention strategy known as focused deterrence, a group of stakeholders offers participants social services, job training, and mental health services, but also threatens collective enforcement if the violence doesn't stop.
If Kenney's budget proposal is approved, the Community Crisis Intervention program and GVI would have a combined budget of $6.6 million during FY22.
George Mosee, executive director of the Philadelphia Anti-Drug/Anti-Violence Network, the city's partner for both programs, said the new funding would be "very significant."
"GVI in particular needs additional money to increase its manpower component and we need additional money to provide resources for social services, employment, and training," Mosee said.
Kenney is set to deliver his latest budget address on Thursday, laying out his proposal designed to restore budget cuts made last year in the wake of the COVID-19 pandemic, boost city services, and avoid layoffs. Notably, the administration's proposal calls for flat-funding the Philadelphia Police Department.

WHYY is one of over 20 news organizations producing Broke in Philly, a collaborative reporting project on solutions to poverty and the city's push towards economic justice. Follow us at @BrokeInPhilly.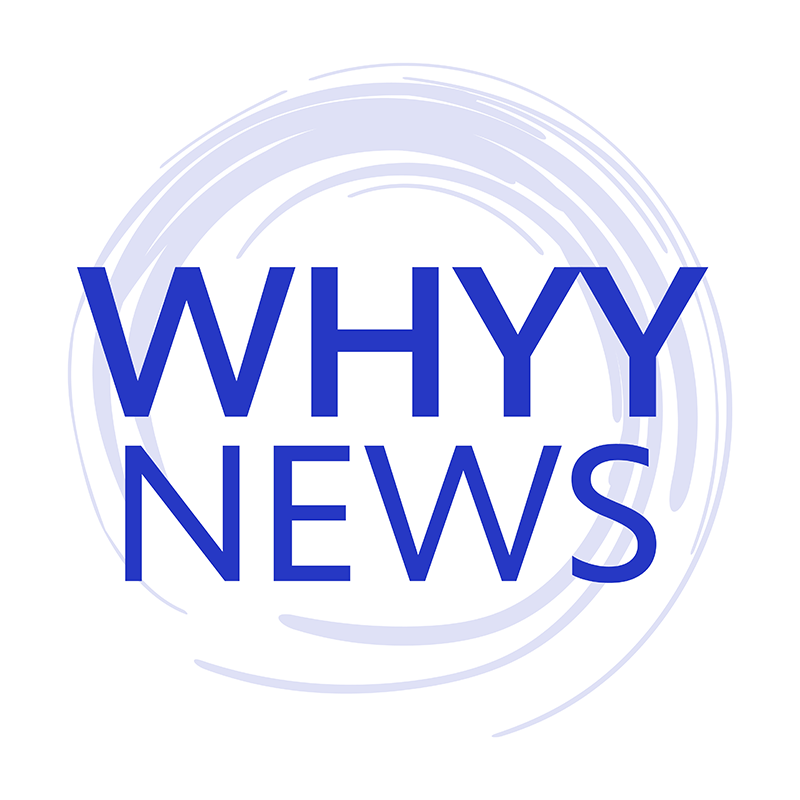 Get daily updates from WHYY News!
WHYY is your source for fact-based, in-depth journalism and information. As a nonprofit organization, we rely on financial support from readers like you. Please give today.