8 people shot near Olney Transportation Center
Philadelphia police say eight people were shot just before 3 p.m. Wednesday afternoon near the busy intersection of Broad Street and Olney Avenue.
Updated: Thursday 2:45 p.m.
___
Philadelphia police say eight people, ages 17 to 71, were shot Wednesday afternoon near the busy intersection of Broad Street and Olney Avenue, the site of SEPTA's Olney Transportation Center.
The shooting happened at approximately 2:50 p.m. Chief Inspector Michael McCarrick said multiple men got out of a car and began firing at a group gathered near the intersection.
Police say a 71-year-old man was shot once in the stomach and multiple times in both of his legs, and that a 22-year-old man was shot in the back.
A 21-year-old man and a 53-year-old man were both shot in the right leg, according to police. The department also reports that a 36-year-old woman and a 70-year-old man were shot in the right thigh, and that a 17-year-old woman was shot in the right arm.
The eighth victim, a 48-year-old man, walked into nearby Albert Einstein Medical Center with a graze wound to his stomach, according to police.
Police say one victim is listed in critical condition. The rest are in stable condition.
This is the second mass shooting in Philadelphia so far this year, according to the Gun Violence Archive. The organization defines a mass shooting as any incident with at least four victims shot or shot and killed, excluding the person doing the shooting.
The incident comes as gun violence continues to surge in the city, an escalating crisis researchers have linked to the COVID-19 pandemic and shutdowns designed to stop the spread that have added to the economic distress of many communities.
Latania Geiger, who recently moved into a place nearby, learned about the shooting from a crime app on her phone, but was shocked when a reporter informed her that the shooting had sent seven people to the hospital.
Her block, she said, is usually quiet as can be.
"You could hear a pin drop at night," said Geiger.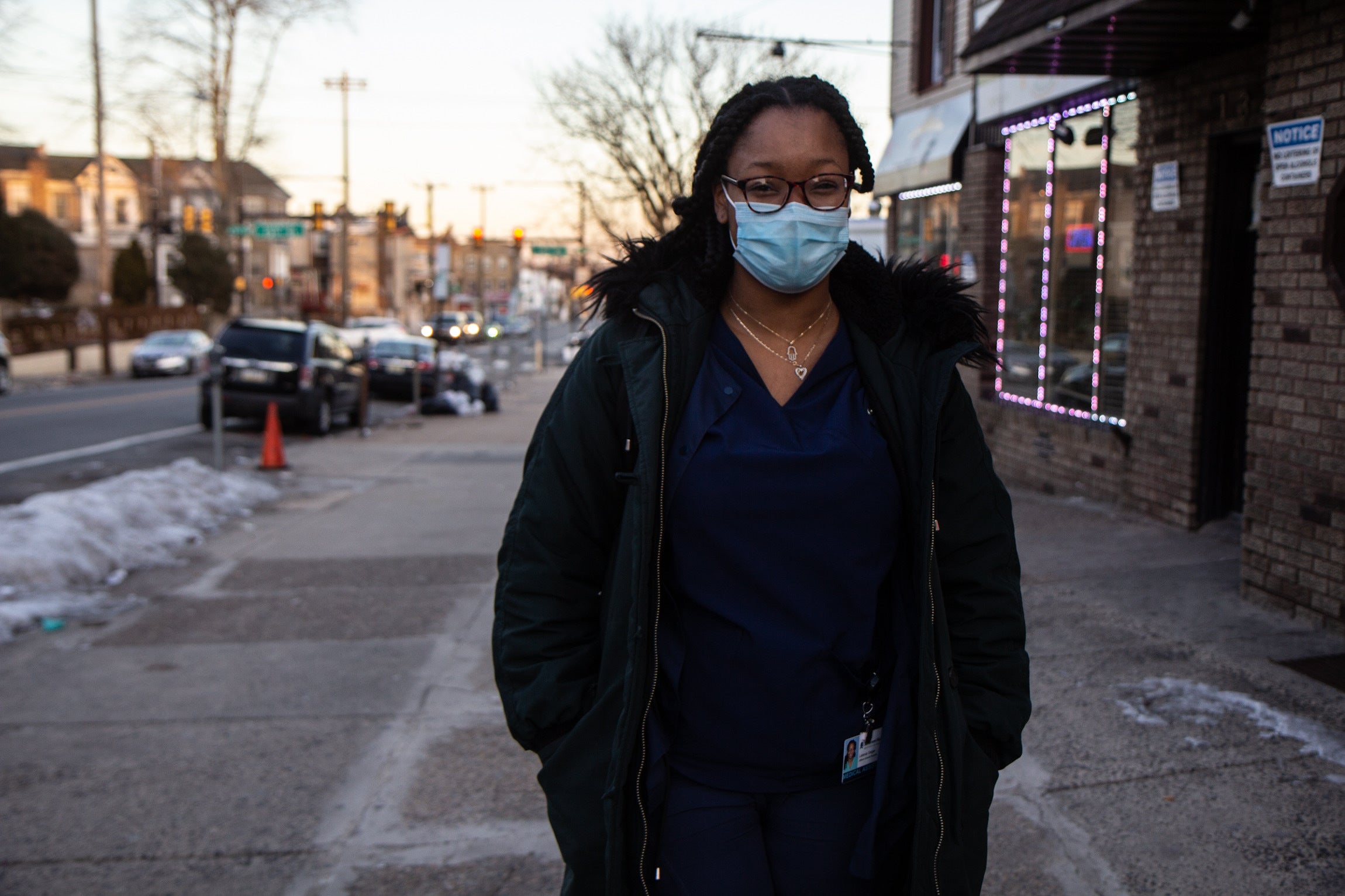 Roger Zepernick, who has lived in Olney for six years, was on his way back from picking up takeout in Fairmount when he ran into heavy traffic on Broad Street.
He wasn't surprised once he found out what was causing the congestion. Last year, his daughter and his two grandsons left Philadelphia, in part to escape the city's gun violence epidemic.
"It's probably been a lot better for them," said Zepernick.
Asked about Wednesday's mass shooting, Zepernick lamented the violent incident, adding that the pandemic has heightened tensions in the neighborhood by forcing so many people into isolation.
"I think our community is stressed out," he said.
Phil, who declined to give his last name, said he has lived in the neighborhood for 30 years. He noted how busy the area around the transportation center was before the pandemic, with Girls High School right across the street.
"This is a huge shock," he said. "I don't feel safe anywhere … You get locked in a groove, you go from point A to point B and you're ok, but this comes up and it rattles the nerves a little bit."
He said he doesn't know what more city leaders can do to stop the bloodshed.
"I think the pandemic played a role in this shooting," he said.
Six of the eight victims shot are being treated at Albert Einstein Medical Center, according to police. Two other victims were transported to Temple University Hospital.
Police recovered two guns from the scene. They have apprehended two suspects so far, said McCarrick.
"We're trying to see what their connectivity would be to this," he said.
After initially declining to comment, Mayor Jim Kenney issued a statement Wednesday night, saying he was "sickened" by the shooting.
"I refuse to accept this emergency situation as normal. We must rise together with one clear and united moral voice against the evil act of violence. People have the right to travel between work and home, and around town, without the fear of being shot, and possibly killed, by reckless, indiscriminate gunfire," Kenney said.
Police Commissioner Danielle Outlaw echoed Kenney's sentiments earlier Wednesday.
"This is happening far too often. It's happening in broad daylight. We need everyone to come together to solve these cases," said Outlaw.
At least 71 people have been murdered in Philadelphia so far this year, a 48% increase over the same time in 2020, the deadliest year in three decades.
As of Sunday, nearly 200 people had been shot so far this year, compared to 121 in 2020.
As police continue to investigate Wednesday's mass shooting, City Councilmember Jaime Gauthier, who is pushing the Kenney administration to act to prevent gun violence with more urgency, mourned the incident as yet another example of a city being "torn apart by gun violence."
"It is my hope that our city moves forward immediately with an urgent, comprehensive, and transparent response to this dire public health crisis, as numbers continue to spike," said Gauthier in a statement.
I'm speechless.

We need to do more to keep our communities safe.

It isn't enough to discuss #GunViolence after a shooting. We need to have a serious strategy around intervention and prevention. #EnoughIsEnough https://t.co/cKlxTTqEfk

— Councilmember Isaiah Thomas (@CMThomasPHL) February 17, 2021
In March, the Kenney administration is expected to release an updated version of its Philadelphia Roadmap to Safer Communities, a five-year strategic plan released in January 2019 to address the city's persistent gun violence problem.
The administration is discussing the possibility of providing more regular public updates on the city's efforts to reduce gun violence, something Gauthier called on the mayor to do as part of a resolution passed last year with strong support from her colleagues in City Council.
Kenney referenced the possibility of holding gun violence briefings in his statement on Wednesday, signaling his administration would make an announcement on the issue in the "coming weeks."
"I'm committed to increasing transparency and accountability in this area," he said.
Nearly a month after anti-violence activist Jamal Johnson began a hunger-strike designed to force Kenney's hand on Gauthier's resolution, Kenney last week pledged to Johnson outside City Hall that he would work to get gun violence under control, ending the strike.
"Our city is crying out for more attention on Gun Violence!" Johnson tweeted on Wednesday evening. "Mr Mayor, please act immediately!"
— #JamalJohnsonSKU (@JAMAL_SKU) February 17, 2021
There are additional resources for people or communities that have endured gun violence in Philadelphia. Further information can be found here.
Editor's note: This story has been updated to remove references to the race of the victims. That information was included with the intention of drawing attention to the disproportionate impact Philadelphia's gun violence epidemic is having on Black residents. WHYY has since decided to remove that information to avoid the impression that the victims were targeted because of their race.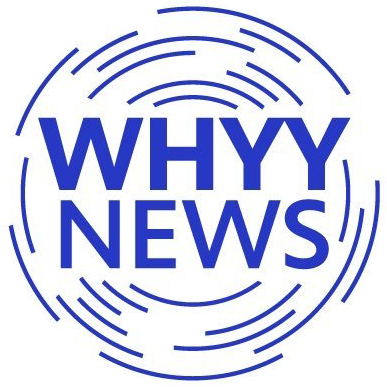 Get daily updates from WHYY News!
WHYY is your source for fact-based, in-depth journalism and information. As a nonprofit organization, we rely on financial support from readers like you. Please give today.