New Pa. program will send millions to Philly area for home repairs and weatherization
The Whole-Home Repairs Program will provide grants to eligible homeowners and forgivable loans to small landlords.
The Philadelphia area will receive nearly $40 million from the state to help residents and landlords repair and weatherize their properties.
The new funding comes courtesy of the Whole-Home Repairs Program, the result of bipartisan legislation financed by the current budget. Under the initiative, eligible homeowners can receive up to $50,000. Small landlords can get the same amount in the form of a forgivable loan.
"For homeowners, this is a key source of maintaining and staying in your home and passing on that home for future generations. The Whole Home Repairs funding allows small landlords to make repairs to their homes without needing to raise rents unduly. So preserving a huge measure of affordable housing," said state Sen. Nikil Saval, D-Philadelphia, who introduced the legislation in March 2022.
Individual counties applied for funding through the Pennsylvania Department of Community and Economic Development. Roughly $120 million was allocated to 64 of the state's 67 counties, according to DCED. Adams, Perry, and Sullivan counties did not apply for funding.
Philadelphia is slated to receive just over $21 million, by far the biggest allocation in the state. The surrounding suburbs — Bucks, Montgomery, Chester, and Delaware counties — will get about $18 million combined.
"We appreciate the additional resource and are hopeful that Whole Homes funding continues to be part of the state budget," Jamila Davis, a spokesperson for the Philadelphia Housing Development Corporation, said in a statement.
Philadelphia will use the state funding to bolster existing city programs, including the Basic Systems Repair Program, the Adaptive Modifications Program, and the Built to Last program, said Davis. The money will also be used to create a Rental Improvement Fund, which will support landlords who need help making improvements to their properties, as well as fund workforce development initiatives in "green residential construction, HVAC, and related skills."
The program, believed to be the first of its kind, was established as homeowners and landlords across the state continue to struggle financially as a result of the COVID-19 pandemic — and as the need for home repairs remains vast.
Repairing all homes in the Philadelphia metropolitan area would cost an estimated $3.7 billion, according to a report published this month by the Federal Reserve Bank of Philadelphia.
"There are thousands and thousands of homes in Pennsylvania that have really significant issues in just their basic structure. They lack adequate plumbing, they lack adequate heat. They haven't been adapted to changing physical needs," said Saval. "All of these things add up to a housing stock across the state that is just not safe, is not healthy, is not habitable for many people."
Homeowners and landlords will have the ability to apply for program funding in the coming weeks and months. Residents are eligible if their income does not exceed 80% of the area median income, according to the program's website. Small landlords must rent out affordable units to obtain a loan through the program.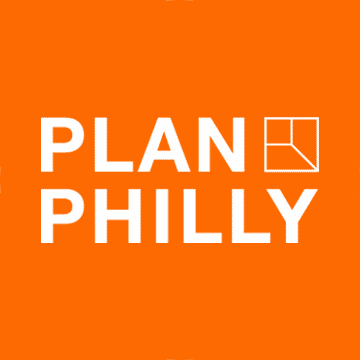 WHYY is your source for fact-based, in-depth journalism and information. As a nonprofit organization, we rely on financial support from readers like you. Please give today.