6 secrets for throwing an epic Philly block party
Philly throws legendary block parties. Here are the tips you need to know to master summer's favorite urban art form.
If you stroll down most streets, summer actually feels somewhat "normal," all things considered. Outdoor dining, spraygrounds, and rec center summer camps are abuzz, *some* public pools are open, and people are out and about, often in sidewalk lawn chairs or on their stoops. And, what I consider most important: Block parties are back.
Block parties, in my opinion, are a quintessential summer-in-the-city activity. They are among the big, bouncy-castle-sized things that make me love living here as opposed to the suburbs or country. These asphalt-bottomed gatherings provide a sense of shared ownership over the block amongst neighbors, where neighborhood pride comes out to play. And while there is no denying the city's Streets Department leaves a lot to be desired, the department's facilitation of these parties is working just fine.
One of the things I love about block parties is that each one reflects the hosting block. Some parties are big — pro DJs, bounce houses, and live animals — maybe a concrete cowboy or two. Others are special celebrations like weddings, repasses, or other life events that allow you to celebrate the moment with your community. And sometimes, all you need is a few card tables propped up with a small grill and a boom box. With outdoor gatherings being the safest way to connect with people these days, I predict winter, fall, and spring block parties to become more popular.
But there is an art to planning the perfect block party. My block in Point Breeze has been hosting one for years, and my neighbors and I have learned over time the key ingredients. Here are our tried-and-true tips for success:
It should be a truly democratic process: There needs to be a point person to plan the block party, but the block party itself belongs to ALL of the people living on the street. Homeowners, renters, neighbors you're friendly with, and those you may not be. While you may be the one organizing the block party, it's not YOUR party — it's everyone's party.
Encourage your neighbors to bring friends and family. This is definitely a more-the-merrier situation. This is a chance to show off your block, and all should be welcomed.
Stay on top of it: Consider yourself the "social secretary" of the block, a role that is meant to serve your neighbors through administrative organization. Download and print the petition form here. You need 75% of your block (not including vacant houses) to sign off. Get your knuckles ready to knock on some doors. Since everyone's schedule varies, reserve a few different days and times to try to get everyone (like a weekday morning, evening and weekend afternoon, for example). Leave a note at houses that don't answer.
Start with pre-selecting two (maybe three) dates and have people vote as you collect signatures. This will save time rather than starting with a blank slate and trying to coordinate everyone's schedule. No matter what day you choose, some people won't be able to make it, and that's OK, too.
After you get signatures and votes on dates (do this simultaneously), submit the application. If you submit the petition 21-plus days in advance, the fee is $20; anything less than that jumps to $60. Keep track of the application, and if it doesn't seem like it's moving forward, call 215-686-5500 for a status update. You do not want to be stuck without the permit the day of the event, the police will shut you down. (I know from personal experience when our permit was lost in the mail a few years ago!)
Keep it simple: Drop off flyers with the date, time, and what to expect from the day. Ask people to bring their own food and drinks, but also let them know that they shouldn't feel pressured to contribute. Not everyone may be comfortable using spreadsheets or know what they're making in advance, or even be able to contribute, and that's OK. Let people do their own thing, and tell everyone to just "meet in the street" with whatever they have. If your block is into it, then go nuts with planning, but to make it accessible and drama-free, just go with the flow and let people do their own thing.
Cars are going to be a whole thing: Is anything in Philly really ever safe from car culture? In an ideal world, all cars will be removed from the street the day of your block party. This allows you to take over the streets, pop up tents on level ground, and let hopscotch and baby pools fill the lanes. This may not be the case depending on you and your neighbors — and that's OK. You can ask people to move their cars, and you should. But the reality is that a 100% car-free street may not happen. Neighbors may resist, people that don't live on the block may park there without even realizing what is going on. Just do what you can, with the space you have.
Make sure to mention clearing cars from the street early on in the process, as you are collecting signatures. People's reactions will give you a sense of what may actually happen and can help guide how you lay out the event. The day before the block party, flyer all the cars on the street, letting them know the party is happening and all cars should be removed by the party start time the next day. I recommend doing three rounds of the flyers if cars tend to move on and off your block throughout the day. Then the day of the block party, close off the street first thing in the morning. That way, cars that are on the block can move, but new cars can't come in before tents, etc. come up. Don't use a car to block the street, in case there is an emergency and an ambulance or police car needs to get down the street fast.
Remind people often: Once you have a date confirmed, flyer the block immediately to give people as much lead time as possible. Mention it every time you see a neighbor, and flyer again the week before to remind them. Also, let surrounding blocks that may park on your street know that the event is happening, and let any local businesses know, too, in case they need to reschedule deliveries, etc., due to the street closures.
Have activities, whatever they may be: While professional DJs and bounce houses are awesome, they can also be expensive. Maybe you live on a block where you can fundraise for something big at the party, or a generous neighbor can provide something extra special. But most block parties just need some music, sidewalk chalk, and maybe a deck of cards. Consider a water feature like a baby pool, or set up a sprinkler. Our block turned on a garden hose and we had a blast, and we're also a big fan of YouTube karaoke, where we connect someone's phone to a Bluetooth speaker and sing our hearts out to each other. Anything that is a conversation starter and makes it less awkward for neighbors to connect is great.
Congratulations, you are officially certified in Block Party 101. We hope these tips help you successfully co-host an awesome event for you and your neighbors.
Jen Devor is a proud block captain in Point Breeze, where she has helped plan her block party since 2010. Come by one summer, she'll make you a plate.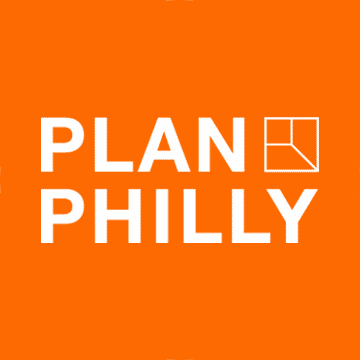 WHYY is your source for fact-based, in-depth journalism and information. As a nonprofit organization, we rely on financial support from readers like you. Please give today.