Hot and mad: What July feels like when your neighborhood pool doesn't reopen
Only 47 of the city's 69 pools will open this year. To some, the plan feels like a stinging reminder of ongoing inequities in America's poorest large city.
Jassy Perez and her two daughters usually beat the heat with a dive in the cold water at Hunting Park Recreation Center. Wednesday, as the region sweated through a code-red heat emergency, that was not an option.  Unlike pools in other neighborhoods, her swim spot will not reopen this summer.
"It's a shame," Perez said. "Everything else is open so why not let the young kids enjoy the pool and stay fresh?"
Perez is improvising though. She stays in the house to keep cool with air conditioning and for her kids, she has an inflatable pool set up on the sidewalk. Still, the closed public pool bothers her. It was a place she knew the kids could be safe.
"That's how they keep themselves entertained and out of trouble," she said. "If there was a pool where they can spend time, it would be a better experience for them rather than just being in the street."
Only 47 of the city's 69 pools will be opening this year. For Perez and others, the plan feels like a stinging reminder of ongoing inequities in America's poorest large city.
While 24% of city residents earn less than the federal poverty line, 32% of the population in neighborhoods where pools are closed live in poverty compared to 25% in areas where pools will reopen, according to a data analysis provided to PlanPhilly.
The neighborhoods where the city is keeping pools closed are also home to more Black and Latino residents than the city as a whole. Conversely, Black residents are underrepresented in areas where pools will reopen.
Meanwhile, non-Hispanic white residents make up a smaller share of neighborhoods where pools will be closed than they do of the city as a whole and a larger share of those areas where pools will reopen.
Eileen Divringi is a researcher and board president of the South Kensington Community Partners who lives in Olde South Kensington. She started analyzing the demographics in the neighborhoods affected by the city's pool plan after a neighbor texted her, concerned and confused about the decision to not open the neighborhood pool at the Narcissa S. Cruz Recreation Center this year.
The choice surprised Divringi too — the pool is usually so busy, she said.
That's when she started looking at other pools nearby in Northeast Philly and discovered that the city also planned to keep closed Dendy Recreation Center and East Poplar Playground's pools, but not Hancock. Hancock is expected to open on July 6.
"I know that is definitely a much whiter and more affluent part of the neighborhood, especially compared to the other three other pools that are remaining closed," Divringi said.
To keep cool, camps like As I Plant A Seed, a youth and mentoring program based in Hunting Park, are playing with water balloons and water guns. But it's not the same.
Sahir Hinton, 9, is a camper and he's used to going to the community pool three times a day with his grandfather and his sister. If the pool was open, he said he would be there. He said he hasn't been doing well with the heat
"I'm not [staying cool]" he said. "I have to go in my room, sleep with no fan except for this tiny little one in front of my face."
'Lifesaving, not a luxury'
Mayor Jim Kenney ran for office with a promise to distribute public resources equitably and has made parks and recreational facilities central to his campaign to even the playing field for youth in the city.
Kathyrn Ott Lovell, Commissioner of Parks and Recreation, said that the pool plan reflected the administration's vows.
The pools that will operate this summer are the city's largest and most-utilized pools, according to officials. More than three-quarters of pools that are opening are in communities where the income level is $45,000 or less.
"Oftentimes, people make claims without all of the data," Ott Lovell said. "We definitely looked at equity. Everybody has different criteria that they might look at this list of pools and make comments about but I feel the process we use is really defensible considering all the factors."
Those factors include staffing and mechanical problems that weren't fixed in time for the seasons.  It was a mechanical issue that closed Hunting Park as well as Ziehler, and McVeigh pools.
Yet city officials acknowledge that the mechanical issues disproportionately affected areas with less wealth and more people of color.
"There were a number of pools that could not open right from the gate based on mechanical issues…which are in communities of color,"  said Orlando Rendon, the Deputy Commissioner of Programs for Parks and Recreation.
Rendon said that even with the closings, the city aimed to have all residents living no more than a five-minute drive from the nearest pool or sprayground.
The city's lifeguard shortage also shaped which pools would reopen. In any typical year, the city recruits about 400 lifeguards and 400 pool maintenance attendants. This year, they were only able to fill about 65% of those positions, a shortage they attribute to constraints related to the pandemic.
Councilmember Cindy Bass wrote a letter to Mayor Jim Kenney Wednesday urging him to fund Ready to Swim, an initiative that offers lifeguard training for neighborhood residents that would address the lifeguard shortage. Bass has pushed the effort for several years but it has never been funded.
Bass also pushed back against the claim that certain pools cannot be opened because of maintenance repairs because she said she hasn't heard of any funding requests specifically for pools.
In the letter, she asked for all pools to open and for the city to work with City Council to craft plans so this situation won't happen again in the future. In her district, both Belfield and Morris Estate will remain closed this summer.
"With it being 100 degrees outside, having access to a pool is lifesaving, not a luxury," she said.
Bass also said the pool plans calls into question the city's commitment to racial equity.
"When looking at things through a racial equity lens, it's impossible to have not noticed that there are a large number of sites not opening in underserved neighborhoods," Bass said. "To think that you can just walk over to another pool in another neighborhood to me says that you are completely disconnected from the people in these neighborhoods."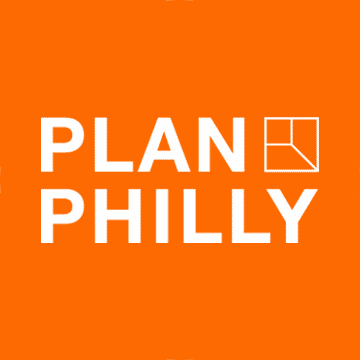 WHYY is your source for fact-based, in-depth journalism and information. As a nonprofit organization, we rely on financial support from readers like you. Please give today.