Opinion: Open spaces in Philly not keeping up with the urgent and obvious need
In a nationwide assessment of dollars spent on maintaining and creating parks and open spaces, Philly's ranking saw a big drop.
Philadelphia is averaging more than one homicide a day. Philadelphia's ranking in Trust for Public Land's Annual ParkScore® Index just saw one of the biggest drops for the 100 park systems the study included. We believe these two facts are related.
Philadelphia's neighborhoods were challenged more than ever during the last two years, and parks have been the city's superheroes. They're spaces where people can go for community connection, to support one another, to find peace of mind, take a healthy walk, and breathe fresh air. They're places where people could find important resources, including food, educational support, voter registration information, and much more.
They can also keep our residents safer, as a 2018 study published in the Proceedings of the Natural Academy of Sciences. It found that greening vacant lots across Philadelphia resulted in a 29% reduction in gun violence in those neighborhoods over a three-year period.
Yet parks, our city's superheroes, are underfunded. Philadelphia dropped from 19 in Trust for Public Land's ParkScore® index to 32, almost entirely due to a drop in per capita investment in parks. While part of this is due to how Rebuild funds are accounted for, our Parks and Recreation system hasn't had the support it needs for years.
We still aren't at pre-pandemic budget levels. This year's budget proposes a far smaller increase than is needed, and could prevent us from advancing key initiatives in such areas as equity, inclusion, and public health that have been developed with broad public input and support.
We need to send young people a message that we value their future. We know that children and young adults who visit recreation centers and play ball need safe, reliable places to go. Such places provide a sense of trust where we can engage with young people and connect them with caring adult role models.
COVID-19 pushed our city's gun violence epidemic to new heights. Our recreation leaders, coaches and camp counselors had to do more with less through the pandemic. Now we are asking them to continue working on a shoestring, even as we tell ourselves we value young people's futures.
The city's Rebuild Initiative is a visionary investment in our public spaces. But it does not provide the critical funding needed to maintain our parks and rec centers, activate and program them, and ensure that they perform at their highest capacity for as long as possible. We are woefully underfunded for maintenance, and our Parks and Rec staff are often the front-line workers who build the critical relationships with young people and their families that help underpin strong, connected communities.
Parks are a very efficient use of the public dollar because investment in a park is an investment in health and safety, the environment and community. These vital public spaces can serve the needs of multiple city agencies, and as a result, it makes very little sense, just from an efficiency and effectiveness standpoint, to undercut them.
We respect that City leaders need to make tough decisions. But investing in parks and recreation cannot be optional.
Owen Franklin is the Pennsylvania State Director for The Trust for Public Land. Tyrique Glasgow is founder of the Young Chances Foundation, and a survivor of gun violence. 
Have something unique to say? Pitch PlanPhilly your op-ed or essay ideas by emailing:  planphilly@whyy.org.  You can find a "how to" and more guidelines here.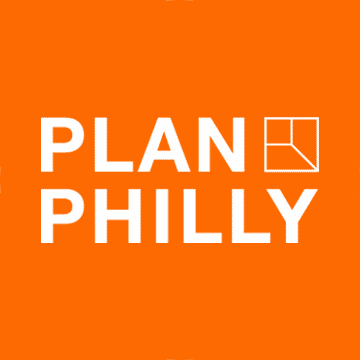 WHYY is your source for fact-based, in-depth journalism and information. As a nonprofit organization, we rely on financial support from readers like you. Please give today.