Philadelphia real estate market is returning to 'normal'
Home buying is more predictable as the Philadelphia real estate market recovers from the COVID-19 uncertainty.
Where real estate is concerned, 2023 is likely to look a lot like a "normal" year's real estate market in the Philadelphia region. However, it feels like such a long time that we've had a normal real estate year, it's easy to forget what that looks like.
The most notable feature of a normal year in real estate is the seasonal effects.  March through June is the most active home buying period, with many new listings. July and August are very quiet in Greater Center City, with younger buyers down the shore or enjoying their summer vacations and social activities. In the suburbs, however, homebuyers with school-aged kids scramble to find a home before September amid rapidly dwindling inventory of new listings.
After Labor Day, there is a bump in the market in Center City of both homebuyers and listings. Conversely, suburban home buyers are fewer and new listings take longer to sell — often below asking price.  Typically, November through Super Bowl weekend or so is a dead zone with few new listings and most buyers not straying from online searching.
So, how will 2023 look like this normal pattern in the Philadelphia region, how will it vary and why? After a rapid rise in home mortgage interest rates in mid-2022, rates have become more stable. They fluctuate between 5.5% and 7%, and by the start of the spring market they will have remained in that range for about six months. Even with continuing Federal Reserve interest rate hikes, mortgage rates have stabilized with variations coming about due to specific temporary market impacts.
What home buyers respond to even more than a specific mortgage interest rate is uncertainty. When rates were changing rapidly, buyers didn't know whether to jump in quickly or to wait to see where rates and home prices landed.  By spring both of these costs will have been stable for six months, so there will be many "pent up" buyers ready to return to the market.
Nationally, real estate markets tend to be more volatile — they're influenced by population changes, the amount of new construction, and the availability of moderately priced homes. Our local housing market tends to fluctuate less than most metropolitan areas, as we have little change in total population, and we have relatively little new construction. We have an unusually high percentage of attached owner-occupied houses, the row and twin houses that provide the "middle market" that is missing in the growing cities in the South and West, so our housing market this year will be more stable than the national markets.
The biggest determinant of home prices in the coming spring market will be how many homes come on the market. Homeowners with 3% mortgages are putting off moving because they will have to buy a replacement home at 6%, unless they have built up enough equity to purchase for cash.
An example might be empty nesters selling when they're ready to downsize. There will still be homes coming on the market, as people experience job relocations, divorces, expanding families, and deaths.
I have noticed recently that a higher than usual percentage of homes I show are estates, since even when fewer people are choosing to move, people are not dying in any less volume.
Local price increases over the past two years seem to have hit the point where the reduced pool of buyers at those prices have balanced out with the reduced pool of inventory, so people are back to simply buying based on price and condition of the home.
Another reason for market stability is that employment in our area has remained steady, and many more homebuyers now have the required two years of solid work history to be approved for a mortgage.
However, higher interest rates are still sidelining a percentage of these folks who can no longer afford the house they aspire to buy, so while I expect multi-bid situations to remain common this spring, they are likely to be three-to-five bids on a house, not 15-to-20, or in other words, a normal spring market.
Since New Year's my colleagues and I have seen a spate of homebuyers who have already figured all this out, trying to identify and get under contract on a home before the spring rush. I already have four closings in January and February, all closing at prices under asking, but not dramatically so. I expect all four buyers will be relieved to have beat the spring market when homes will sell around or slightly over their asking prices. This behavior can provide welcome stability in our local housing market after three frantic years.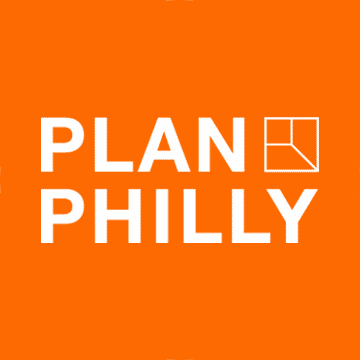 WHYY is your source for fact-based, in-depth journalism and information. As a nonprofit organization, we rely on financial support from readers like you. Please give today.