Opinion: Florida-based real estate firm is the latest to unfairly extract wealth from Black homeowners in Philadelphia
Ira Goldstein and Mitchell Little write that the latest attack on Black Philadelphians' homeownership and wealth accumulation is a company called MV Realty.
Philadelphia boasts the highest rate of Black homeownership in the Commonwealth (47.9% vs 43.5%). Despite that reality, white rates of homeownership have always been much greater (57.3%), and the number of Black homeowners has steadily declined over the past 30 years. While this gap exists largely due to generations of historical redlining and systemic disinvestment, Black residents still face many barriers to homeownership and continued threats to keeping the homes they do own.
The latest attack on homeownership and wealth accumulation is a company called MV Realty, a real estate firm based in Florida that engages in practices that exploit vulnerable Philadelphians, preying overwhelmingly on Black residents.
On December 14, Philadelphia City Council's Committee on Housing, Neighborhood Development, and the Homeless held a hearing to examine the practices of MV Realty. Using what they call "Homeowner Benefit Agreements," MV Realty locks homeowners into a 40-year obligation which can trigger a penalty worth 3% of the home's value in exchange for a few hundred dollars in most cases. Typically, the homeowner is committed to an amount ten times that which they received in their cash payment. An analysis by Reinvestment Fund finds that there are more than 500 homeowners — identified thus far — who have these MV Realty contracts.
MV Realty asserts it is entitled to these fees even if the homeowner chooses a different realtor to represent them in a future sale. Homeowners who testified before the Philadelphia City Council (and who are the source of information referenced in Attorney General suits filed in Pennsylvania, Florida, and Massachusetts) claim these terms were not explained prior to signing, and that the company only provided them with written copies of the agreement upon request. MV Realty makes their agreements difficult to cancel, giving an homeowner just three days to terminate the contract. They further demand that all disputes go through an arbitration process. Word of MV Realty's practices is now expanding beyond the few states that have brought affirmative litigation against them; it is a national problem.
This wealth-stripping scheme specifically targeted Black Philadelphians. According to Reinvestment Fund, about 69% of MV Realty mortgages recorded in Philadelphia were on Black-owned homes — this despite Black Philadelphians making up only 37% of all homeowners in the city. These agreements have disproportionately impacted homeowners in Southwest, West, and Northwest Philadelphia, which are the same neighborhoods that were redlined by the federal government in the 1930s and were subsequently targeted for subprime and predatory loans and reverse mortgages.
Even today, neighborhoods that are home to Philadelphia's Black and brown residents don't have equal access to home mortgage credit. Philadelphians in these preyed-upon communities are burdened by crushing debt that carries above-market interest rates and aggressive collection practices. Systemic disinvestment, because of its adverse impact on property values and the residents' belief that mainstream financial institutions are not available to them, makes it possible for firms like MV Realty to extract large amounts of wealth from the communities that can least afford to give it away.
Considering that fewer than 5% of Black Philadelphia homeowners (compared to 19% of white homeowners) generated more than $500 of household income in the preceding year from interest, dividends or rental income, it's clear why MV Realty's offers of a few hundred dollars are so appealing.
On the same morning as the City Council hearing, the Pennsylvania attorney general sued MV Realty for its unfair and racist practices. As important as it is for scammers like MV Realty to be held accountable for preying on consumers' vulnerability (e.g., the Pa. attorney general is seeking restitution to the homeowners along with striking recorded MV Realty mortgages, civil money penalties, and for MV Realty to refrain from future agreements with Pennsylvanians), the key to prevention is greater investment. Our organizations, the Office of Community Empowerment and Opportunity and Reinvestment Fund, have worked for years to make and promote greater investment and equitable policies.
Combatting the activity of MV Realty and others who would prey upon Philadelphians requires a three-pronged approach: investment, law enforcement, and raising public awareness. Thanks to the Pennsylvania attorney general, Pennsylvanians will have the benefit of law enforcement. Philadelphia must commit to sustained investment to ensure that all Philadelphians receive the various benefits to which they are entitled and to have access to safe and affordable housing and basic needs. This commitment requires investment in education, a basic guaranteed income, higher minimum wage, greater opportunity for people to achieve more livable wages, and greater access to affordable lending options.
City officials must recognize that costs such as fines and fees and utility shut offs that drain resources also make it easy for scammers to target residents in need. Overhauling these costs will protect vulnerable residents and their communities.
These are steps that must be taken to ensure that Philadelphians are educated, empowered and given the opportunity to build wealth. How else can we stop being "the nation's poorest big city?"
CEO has been working with its City and non-profit partners to raise awareness of MV Realty's business, and will be holding virtual and in-person public information sessions:
Virtual: Jan. 24,  6 – 7:15 p.m.
North Philadelphia: Jan. 31, 6 – 7:15 p.m.
1410 W Erie Ave (CLS – Capacity of 40 people)

West Philadelphia: Feb. 13, 5:30 – 6:45 p.m.
325 N 39th St (PEC – Capacity of 25 people)
Mitchell Little is the executive director of the Office of Community Empowerment and Opportunity, and Ira Goldstein is the president of policy solutions at Reinvestment Fund.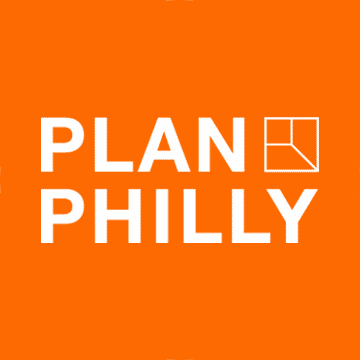 WHYY is your source for fact-based, in-depth journalism and information. As a nonprofit organization, we rely on financial support from readers like you. Please give today.