SEPTA's bus redesign leaves residents of Manayunk and Roxborough behind
SEPTA's bus redesign does not improve overall public transit options for the lower Northwest section of Philadelphia, writes resident Rebecca Poyourow.
Bus commuters in Philadelphia's Roxborough and Manayunk neighborhoods have long dealt with late and inconsistent service.
The Route 9 bus — which currently travels from Andorra to 30th Street Station and then across town on Chestnut Street — has been documented to provide the network's worst on-time performance, with the Route 27 bus, which also serves the area, not faring much better in terms of on-time service. When SEPTA announced that a bus network redesign was in the works, many bus commuters in lower Northwest Philadelphia were hopeful. Both routes have difficulty keeping on schedule for several reasons: Buses travel on the Schuylkill Expressway and get caught in the same traffic jams individual cars are subject to. They also have long routes that go through Center City, where street congestion delays them further.
Despite these chronic issues, the new draft bus network, which is viewable on the SEPTA Forward: Bus Revolution website, does not improve overall public transit options for the lower Northwest section of Philadelphia. Instead, it leaves it worse off. Furthermore, it demonstrates how transit planning can go wrong when it doesn't take established patterns of local commuting, planned development, and the needs of particular groups of commuters, such as students, retirees, or people with limited mobility, into account.
While ending bus Route 9 at 30th Street Station may produce better on-time service for that line, the proposed total elimination of the Route 27 bus and the rerouting of the 32 bus would leave Roxborough and Manayunk residents no direct bus route to Center City.
This change is not a solution for Roxborough and Manayunk residents, who would virtually be cut off from direct access to Center City by bus. Residents are so frustrated by this option, that over 2,500 neighbors from the area have signed a petition I started to save the 27 bus route.
A significant number of Roxborough and Manayunk residents work in Center City in both the private and public sectors. Many staff Center City stores, City Hall, and the court system. Others are teachers, social workers, and health care providers commuting to jobs in Center City. Furthermore, for bus commuters in lower Northwest Philadelphia who have limited mobility, creating a network that requires them to transfer several times to get where they are going is a significant barrier.
Not only is the 27 bus a direct route to work for these adult commuters — it is a highly-used route for students commuting to and from middle schools and high schools in Center City. The needs of student commuters were not prioritized in redesigning the bus network. Children as young as 10 or 11 ride on the 27 bus route to middle schools in Center City. Anyone who takes an early morning or afternoon 27 bus will see how well used they are by middle and high-schoolers attending Roman Catholic High School, Masterman, the Franklin Learning Center, Science Leadership Academy, and others. If the route is taken away, you will likely see parents driving children to school, rather than sending them on commutes that require their children to make several transfers on buses and subways.
Lower Northwest Philadelphia also has a growing population with several development projects forthcoming based on assumptions they will be near transit corridors. People in the area need bus routes that connect us directly to the city's hubs in West Philadelphia and Center City. Reducing incentives to commute by car from Roxborough and Manayunk should be a priority.
A well-designed public transit system that responds to these needs is a key piece of the solution to the neighborhoods' (and the city's) traffic woes. Getting rid of the neighborhoods' direct bus link to Center City won't help solve that problem — it will only add to congestion.
While I can only speak to my experience as a resident of Roxborough and the bus routes I use, SEPTA's Bus Revolution project affects Philadelphians across the entire city.
This process highlights the issues that arise when a transit network is redesigned without understanding commuting patterns and needs that don't show up in initial survey data: The needs of neighborhoods not to be cut off from public transit to city centers, the needs of student commuters, and the needs of commuters with limited mobility for whom transfers make using public transit much harder.
The whole city deserves a bus network that delivers on-time, reliable, frequent service and convenient routes that connect neighborhoods with jobs, schools, and services. As one commentator has already written, it should not be an either/or proposition whether the bus network redesign gives us reliable service or gets us where we want to go — we need both. SEPTA and our local and regional public officials must do better for bus riders. If they get it right, it will benefit the city as a whole.
Rebecca Poyourow lives in Roxborough and commutes to work by bus. She is also the parent of two students who are bus commuters.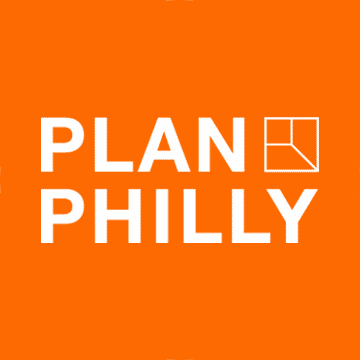 WHYY is your source for fact-based, in-depth journalism and information. As a nonprofit organization, we rely on financial support from readers like you. Please give today.