Philly City Council can help SEPTA's bus network better serve the city
Philadelphia City Council can be doing a lot more to support bus riders in the city, help speed up buses, and work toward transit equity.
For over a decade, bus ridership, reliability, and speed have been in decline in Philadelphia. SEPTA runs these buses and designs the routes, but it takes an engaged local government to make them run efficiently, sustainably, and affordably. The city of Philadelphia controls the roads, signals, and bus stops that SEPTA utilizes every day. This year, with a much-discussed "Bus Revolution" network redesign on the docket, there is a major opportunity for City Council to act in support of its own Philadelphia Transit Plan.
As a coalition of transit riders and advocacy groups pushing for a better bus network, Transit Forward Philadelphia is eager for a radical rethinking of the bus system. A network that provides 85% of bus riders with service every 10 minutes or better throughout the entire day. A system that prioritizes efficient service for the region's workforce while ensuring that elderly people and riders with disabilities still have access to the versatility of the buses.
It's no secret that SEPTA's bus network is in need of change.
Buses become unreliable and move at snail-like speeds when they're blocked by a double-parked car or stuck in traffic behind a city sanitation truck. Riders have also voiced their concerns with the reliability, frequency, and speed of SEPTA buses. In our most recent bus rider survey, poor bus service was ranked as a top concern by a wide margin, with strong agreement across race, ethnicity, and age. In addition, bus stops that are impeded by construction and illegally-parked cars disrupt bus access for elderly riders and those with disabilities.
SEPTA is not the first or only agency to redesign its bus service. Around the country, cities like Houston, Seattle, Dallas and now New York have undertaken similar redesigns, often to combat falling ridership and to accommodate changing populations. Philly is no different.
As the first top-to-bottom bus network redesign since SEPTA's formation, the proposed changes submit a new framework for riders, based around straighter and more frequent routes and easier transfers, as well as all-day service. While the "Bus Revolution" promises to add more routes with higher frequency and simplify confusing routes, it can only go so far without improvements by the city of Philadelphia that prioritize transit.
Meaningful concerns have emerged about the level of community engagement SEPTA performed before producing its first draft, including insufficient input from students, the elderly, and the most transit-dependent neighborhoods. More work must be done to reach these communities and engender trust in neighborhoods burned by decades of disinvestment. We're eagerly anticipating SEPTA's second draft plan to be released in March and accompanied by a new series of in-person and virtual community meetings.
In response to these concerns, City Council called a hearing in January, questioning SEPTA's process and asking for revisions before any changes take place to the region's bus network.
But City Council's ire with SEPTA on behalf of riders feels a bit disingenuous considering that council itself hasn't done much in recent years to enhance bus service, including but not limited to:
Above all else, council could fight for more local funds to be directed to SEPTA's budget. Many of the trade-offs in routes drawing rider criticism are a result of the "Bus Revolution" remaining cost-neutral since SEPTA's financial situation means it cannot afford to spend more than it already does on bus service. Local funding for public transit in Philadelphia is embarrassingly low: We provide less in local funding than transit agencies in Phoenix, Chicago, and Seattle.
Council and city government have the means to boost ridership, get buses out of traffic, and increase their financial support to SEPTA. Dedicated lanes and signal prioritization could get buses out of traffic so Philadelphia's 31% of households without access to a car can reliably get to their destinations.
Philadelphia can implement a low-income reduced fare program like those in Los Angeles, Seattle, Boston, and New York. Such a program would provide discounted or free fares for low-income households, directly aiding those who need help the most. Council can also push our city government to enroll its employees in the new SEPTA Key Advantage program, providing city workers with an employer-paid transit pass.
None of these changes require building complex or novel infrastructure — they are all within reach and would help speed up buses, improve service, and ensure transit equity. If implemented alongside a redesigned bus network with strong community outreach and buy-in, Philadelphia would have a vastly improved system that would work better for all types of riders, while prioritizing those who depend most on transit. If City Council continues to abdicate its role in supporting timely, reliable buses with accessible stops, with no additional aid to SEPTA, we'll end up with less of a "Bus Revolution" and more of a bus submission.
Connor Descheemaker is the coalition manager of Transit Forward Philadelphia, a coalition of Greater Philadelphia-based organizations campaigning for safe, accessible, and affordable transit in Southeastern Pennsylvania. Follow them on Twitter @transit4philly.
Chris Giuliano is a Port Richmond resident and a member of the urban planning advocacy group 5th Square.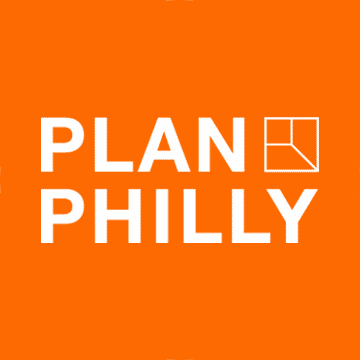 WHYY is your source for fact-based, in-depth journalism and information. As a nonprofit organization, we rely on financial support from readers like you. Please give today.