Opinion: Why the proposed 76ers arena is a false solution to dead zone on Market East
The proposed 76ers arena threatens to repeat the years of misguided development that created the dead zone on Market Street, writes Akira Drake Rodriguez.
Philadelphia, like many major U.S. cities, prides itself as a "city of neighborhoods."
From rowhomes to parks to informal parking rules, the diversity in neighborhood architecture, infrastructure, and values makes different areas of the city attractive to a variety of outside stakeholders. Diverse and bustling neighborhoods make Philly special. Key to this diversity is the livability — and by extension affordability — of the neighborhoods.
Since the 2000s, following decades of disinvestment, neighborhoods surrounding the periphery of Center City and University City began experiencing renewed investment and gains in population, with some neighborhoods sustaining gentrification to a greater degree and for a longer period than others. High rise towers came to supply wealthy recent college graduates with market-rate housing, while long-term residents and working-class people were forced out. The people who built the neighborhood no longer could afford to enjoy the community they had created.
While Philadelphia has always had a higher homeownership rate than other major cities, especially for low-income households, recently that number has declined as stagnating wages, lower personal savings, and aging housing stock has destabilized the low-income housing market. In addition to displacing diverse neighborhood values and disinvesting from public infrastructure in favor of privatized amenities (such as rooftop parks or enclosed green spaces), gentrification often produces a standardized residential architecture ("gentrification gray") that privileges use and resale value over individual character.
Lively downtowns can and should exist in harmony with livable, affordable working-class neighborhoods, but too often, efforts to "revitalize" city centers destroy existing communities that generate the magnetic energy that makes cities, like Philadelphia, attractive places to live and visit.
Since the COVID-19 pandemic shut down schools and businesses in March 2020, politicians and boosters alike have lamented the perceived death of the downtown and the need to "bring back" office workers, retail shoppers, and restaurant diners. The most recent proposal for the new 76ers arena adjacent to the Chinatown neighborhood by 76DevCorp comes not even three years after the controversial opening of the unprofitable Fashion District. It's a false solution to a real problem. This arena proposal threatens to repeat the years of misguided development that created the dead zone on Market Street, and the sins of destroying authentic communities to build a commercial empire.
A Center City arena will not revitalize existing property or commercial values in Market East, as evidenced by the neighborhoods surrounding arenas and stadiums in city centers nationwide, such as downtown Atlanta.
The chain restaurants and corporate entertainment experiences bring a crush of people, traffic, and congestion in the hours when an event is happening, but in the time when the space is empty — which is most of the time — they are devoid of life, and surrounded by massive open space that's energetically dead. This is certainly the case around the Capital One Arena in Washington, D.C., which decimated D.C.'s Chinatown. The parts of Philly that are lively are those, like Chinatown, that are at a human scale — fueled by small businesses, and walkable. Plopping a suburban scale shopping mall downtown was a bad idea when the Gallery first intruded on Chinatown, and 76Place is a bad idea now.
If 76DevCorp's priority really is revitalizing Market East, then an arena is the wrong project. According to a report which looked at 130 economic studies over 30 years, there is little to no economic gain to a city in regard to stadiums. The report suggests that a decade after stadium construction, housing supply and vacancy rates increase within a one-mile radius of the stadium, but median property values across the city are flat. The Brookings Institute comes to the same conclusion: "In every case, the conclusions are the same. A new sports facility has an extremely small (perhaps even negative) effect on overall economic activity and employment." Expert economists concur: "Pretty much any study done by anyone anywhere that is credible and independent looking at sports stadiums finds that they have next to no impact on the local economy." 76ers minority owner David Adelman said that he means "no disrespect to Chinatown, but there's multiple constituencies that benefit from this arena besides Chinatown."
I struggle to find them, as do leading economists.
With sights set on decades of profits, developers like 76DevCorp might snatch up the land that is valuable, build something big, kickstart the gentrifying, and in 30 years demolish the arena in order to build high rise condos in its place. Contemporary stadium development aims to build a city within a city, like Jerry Jones's Frisco outside of Dallas, that houses the Cowboys stadium, the Dallas Cowboys headquarters, a hotel, condominiums, numerous high-end restaurants, retail outlets, and entertainment venues. Frisco does not resemble a city so much as a playground — and income stream — for the ultra-wealthy. There are no schools, no religious institutions, and no healthcare in Frisco, or in other analogous urban stadium communities. The arena isn't the profit generator — destroying a community (and its public and civic infrastructure) is. It would be a strategic city planning mistake, and a moral misstep, to allow 76DevCorp's arena plans to proceed in Center City.
The development of our city and our community should be determined by the people who live here, who use our public spaces. Although 76DevCorp claims to not take any public subsidy, they will benefit from the 30 year tax increment financing arrangement in place with the Fashion District owners, and are open to accepting state funding and subsidy.
If we are committed to building a lively and safe city, building projects must be planned and considered as the public goods they truly are, not as private profit generators, subsidized by taxpayers.
Akira Drake Rodriguez is an Assistant Professor of City & Regional Planning at the Stuart Weitzman School of Design at the University of Pennsylvania. She is the author of Diverging Space for Deviants: The Politics of Atlanta's Public Housing.

WHYY is one of over 20 news organizations producing Broke in Philly, a collaborative reporting project on solutions to poverty and the city's push towards economic justice. Follow us at @BrokeInPhilly.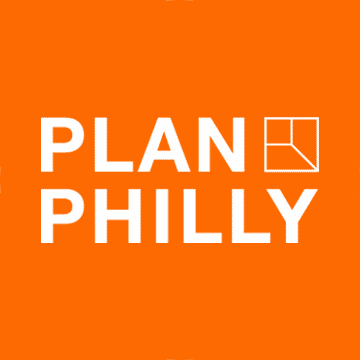 WHYY is your source for fact-based, in-depth journalism and information. As a nonprofit organization, we rely on financial support from readers like you. Please give today.