New 'Parkadelphia' tool visualizes Philly parking rules
Eighteen months ago, Lauren Ancona was frustrated that PPA had no easy visual reference for parking permit zones, so she made her own.
From there, she taught herself to code by creating still more visualizations based on PPA parking data, and ended up parlaying this work into a job with the City's Office of Innovation and Technology, essentially carrying on the project under the city's imprimatur.
The end result of this effort is Parkadelphia: a powerful new tool for visualizing Philly's accumulated parking rules.
While not yet fully complete (locations of individual parking meters, loading zones, and other features are on the way) the application provides an easy one-stop shop for learning about the street parking regulations near you.
Using the drop-down menu, users can search for their locations, and toggle between different types of parking rules like metered parking, scooter parking, permit district boundaries, and permit blocks, to see which rules are in effect and where.
Here are a few initial takeaways we noticed:
Readers, what do you see? Share your observations in the comments.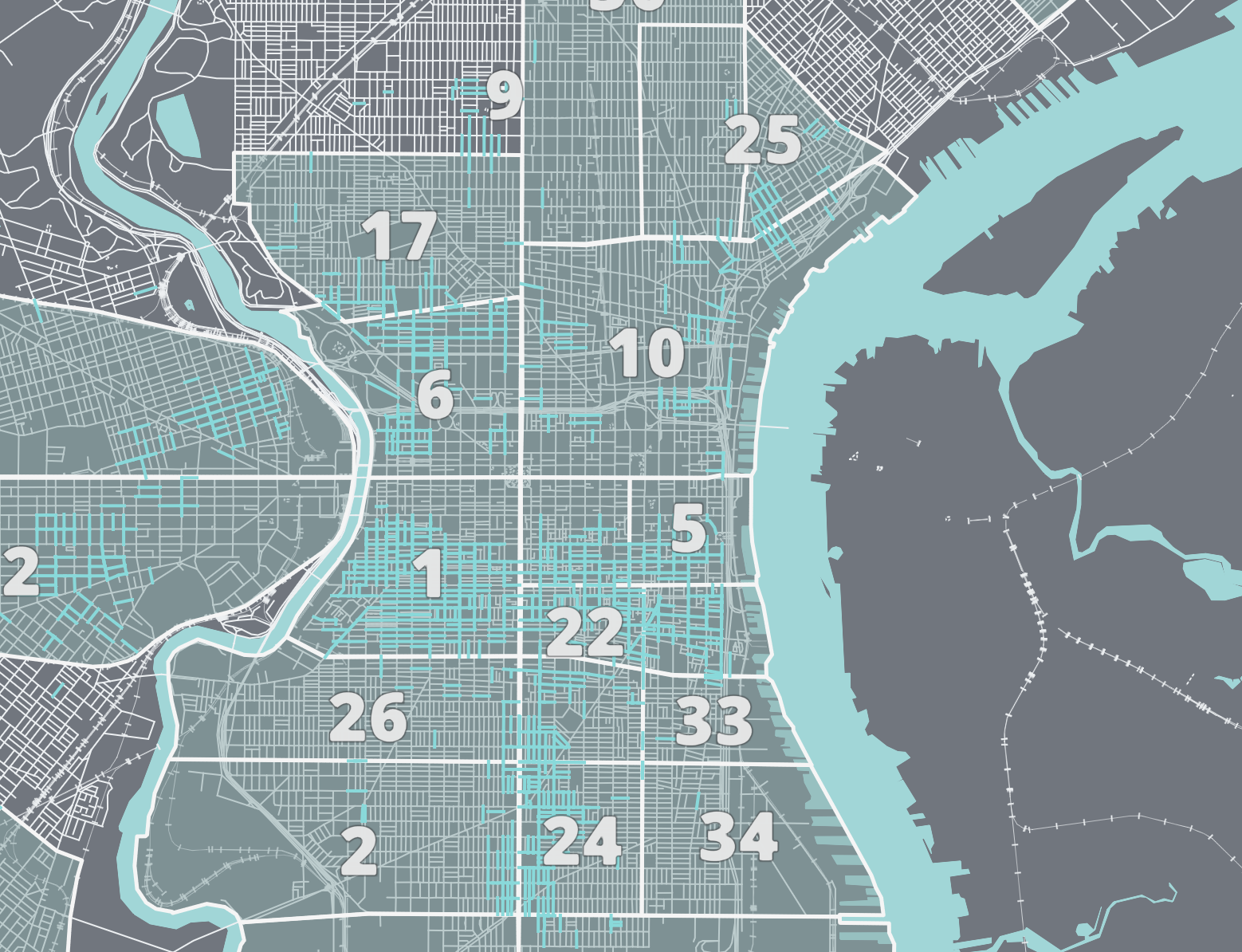 Permit parking districts cover most of the city, but permit parking blocks are mostly a greater Center City phenomenon.
Most regions of the city fall within a parking permit district, except for Northeast Philly, where off-street residential parking is more common.
But being in a parking district doesn't necessarily mean that curb-parking permits are required on every street.
To enact permit parking on a block, 75% of the neighbors on that block have to sign a petition requesting permits from the Philadelphia Parking Authority. Most blocks don't do this, even though they're allowed to. Permit parking is mostly a greater Center City and University City thing. Permit blocks are highlighted in blue.
Image: Parkadelphia (Parkadelphia)

Image: Parkadelphia (Parkadelphia)
Neighborhoods with the hottest parking politics mostly aren't taking advantage of permit parking.
Parking is typically a contentious topic at neighborhood zoning meetings. But in neighborhoods like South Philly, Northern Liberties, or Fishtown, where the streets are extra narrow and the curb parking crunch is still a relatively recent fact of life, emotions can run especially raw.
Still these neighborhoods aren't availing themselves of the option to manage much curb parking through meters or residential permits.
Nobody likes to start paying for something they're used to getting for free, but the flipside is that permits make it harder for non-residents and commuters to treat these neighborhoods like Park n' Rides, leaving their cars in areas with more convenient free curb parking, and taking transit the rest of the way to work.
Looking at the blocks on either side of the Broad Street Line in South Philly, or the Market Frankford El in West Philly, it's clear neighbors of blocks near transit stops are wise to this issue, while neighborhoods off of I-95 close to MFL stations mostly haven't adopted permit parking yet.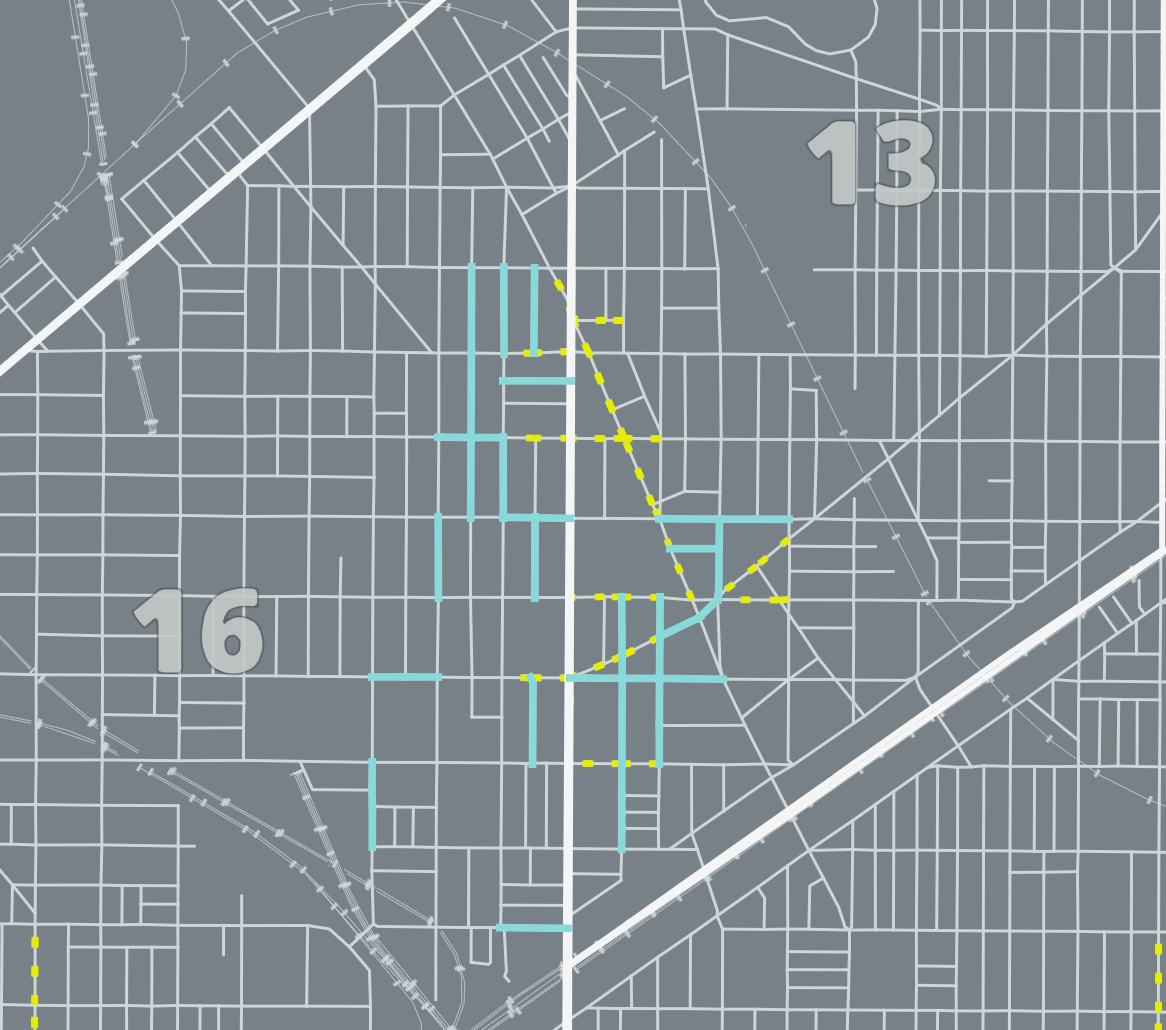 Residential permits + Commercial Corridors
Parking meters are widely used in many different areas of the city, even if those clusters of meters aren't typically very expansive. (Ancona cautioned that she is still cleaning and reviewing the data on parking meter locations and you can report any errors you see on the Parkadelphia site. Metered streets are in yellow on the map, indicating they're still under review for data accuracy. Confirmed metered streets are in red.)
Outside of Center City meters are common on neighborhood commercial streets and a handful of side streets, with residential permit blocks hugging the metered areas, though there are exceptions.
It's common for neighbors to petition for permits to protect their blocks from overflow parking from commercial corridors, but there's a concern that corridors could be harmed if there are too many residential permit blocks nearby.
Two-hour time limits and the requirement that cars be moved to a completely different block notoriously make life difficult for employees and visitors, and over-allocating nearby street spaces to long-term residential parking can deny businesses the curb turnover they need to support sufficient foot traffic.
In a recent article from Pittsburgh on this topic, a South Side business owner compared aggressive residential permitting to General Winfield Scott's "anaconda plan" to strangle the Confederate economy.
Less dramatically, curb-parking management is an underappreciated aspect of commercial corridor revitalization that could benefit from clearer and more comprehensive thinking from the Kenney administration and the PPA.
WHYY is your source for fact-based, in-depth journalism and information. As a nonprofit organization, we rely on financial support from readers like you. Please give today.