Who's having this tense coronavirus conversation: 'You're going where? Not me.'
As the summer blossoms and new case numbers grow, different people have different views of what's safe, even if they all say they're social distancing.
Listen
1:16
Are you on the front lines of the coronavirus? Help us report on the pandemic.
It was a beautiful summer day at Clark Park in West Philadelphia's Spruce Hill neighborhood, and Sarah Hahn and her two children were enjoying the sunshine. None of them were wearing masks (this was before Gov. Tom Wolf signed an order Wednesday making them mandatory), though usually they did when they were indoors, Hahn said.
Not outside, though, and "we get outside a lot," she said, guiding her daughter Autumn and her pink tricycle along the path.
"We usually go to parks, and stuff that's outdoors … we make sure that we use hand sanitizer every time we're about to eat, or we leave somewhere, or we're about to go outside," Hahn said.
Some of her friends agree with that. Others "are really fearful and don't want to go anywhere," Hahn said.
Has that caused tension?
"Yeah. We had a bachelorette party last weekend, or the weekend before, and we had a lot of trouble deciding what to do, because some of the girls didn't want to stay in an Airbnb, or didn't want to go to certain places because they were afraid," Hahn said. "We had to change plans a lot because of it."
The six-person party ended up being entirely outside, with outdoor dining and a rooftop bar in Lancaster. A couple of women chose not to come out to the restaurants at all, Hahn said.
"I do have asthma, so I have to make sure I'm cautious," she said.
But as long as she's being careful, she doesn't think there's a problem with seeing the majority of her regular social group on a routine basis.
"I just feel like if you're not close to someone, if you're not putting your hands in your mouth and your ears and your eyes, and you're just being cautious of what you're doing … I think that's the best thing to do," Hahn said. "I don't think living in fear is good."
As the summer blossoms and coronavirus case numbers grow, mixed and sometimes politically motivated messages around state and local reopenings, plus varied understanding of what constitute "safe" practices, are fostering a wide range of pandemic-avoidance approaches — even among people who all say they're practicing social distancing.
When friends, housemates, and family members differ on what's acceptable and what isn't,  uneasy conversations can result.
Anthony Fauci, White House health adviser and director of the National Institute of Allergy and Infectious Diseases, warned Tuesday that new coronavirus infection rates could rise to 100,000 a day if outbreaks were not contained. Indoor drinking establishments specifically are "bad news," Fauci said, and he warned that the virus's spread across Southern and Western states could put the entire country at risk.
Closer to home, Philadelphia Health Commissioner Thomas Farley announced key restrictions on the city's restaurants, bars, and gyms even as Philadelphia moves to the green tier of reopening on Friday. Indoor dining, drinking, and smoking is still prohibited; mask-wearing is again mandatory.
"I'm not going anywhere. I don't think they should reopen," Catherine Blunt, 75, said Wednesday. She was walking along a path at the other end of Clark Park with her friend Magali Larson, 83.
Blunt, wearing a surgical mask and blue gloves, said she's minimizing contact with as many people as possible. Larson, also masked, concurred — she's originally from Italy, so the people she knows back home were hit particularly hard by the virus. It's the first year since 1975 that she hasn't gone home to visit for the summer.
Both Larson and Blunt said their friends are mostly in agreement about stringent social distancing, although Blunt's granddaughter has recently started to go out more often.
"These young people, they think they'll live forever," she said, shaking her head and laughing. "They think they're invincible."
Philadelphia's COVID-19 cases reflect an uptick among younger populations, with teenagers and young adults accounting for 34% of cases — previously, they were only 20%. Health Commissioner Farley has linked the increase to larger social gatherings and trips to the Jersey Shore.
Lindsay Drucker and Jessica Johnson, sitting on a picnic blanket under Clark Park's trees, said they aren't part of that uptick. Both of them were masked.
"I wear a mask everywhere, I wear gloves to the grocery store, I was lucky enough to find Clorox wipes for the first time since quarantine a couple weeks ago so I use those to sanitize … but I don't play," Johnson said. Her roommate is immunocompromised, so "if I'm out, I can only be outside or in a grocery store. Those are the only places that I go."
"I feel like for the most part, the people I know are still quarantining," Drucker added.
Outside of necessary group gatherings, they've remained mostly socially distant; they tested negative for COVID-19 on June 18, and have been getting most groceries delivered. They have friends in the restaurant industry who are now unable to stay home, but social gatherings aren't considered an option.
Will their behavior change now that the city is moving to green, even with restrictions?
For Johnson, the answer is a definitive no.
"I feel like what's happening now is for economic gain, and not for the safety of our communities. … I get it, I get that people have to work, and we have to make money, because that's how the system is built, but maybe the system is broken," she said. "We're very sick. We're sick in so many ways, and to me this virus is a reflection of just how sick this country is."
Hanna Debela, a personal trainer, stretched on the grass. Her parents came to visit from Ethiopia in February, shortly before the coronavirus hit. They can't travel now, so all six family members — Debela, her mother and father, her husband, and their two children — are living together. She and her mother were out on a rare trip to Clark Park for some fresh air.
"We're stuck at home … me and my husband are the only people who go out to get food," Debela said.
Even though Philadelphia is reopening, she won't consider going to a bar or restaurant at least until the end of the year.
"Unless we keep distance, this thing [COVID-19] is not going to stop," Debela said.
But not all her friends are on the same page.
"Some friends, they're like, 'OK, we're over it.'"
One woman she knows is even planning a trip to the beach with another family.
"I was like, 'Oh! Okayyyy … oh!'" Debela said, the tone of her voice going up and down to convey surprise. "I didn't want to comment on it, because that's their decision. So I said, 'OK, I hope you guys are safe, have fun.' That's all I can say."
Maybe it just comes down to what Philadelphians consider essential.
Douglas Bobb, pushing his 18-month-old daughter in a stroller through the park, said he's been careful. Earlier this year, his older cousin passed away because of COVID-19, so he understands that it's serious.
But his wife is planning to get her hair done this weekend. She hasn't had an appointment in four months, he said.
"She can't wait. She's been very patient through this whole thing."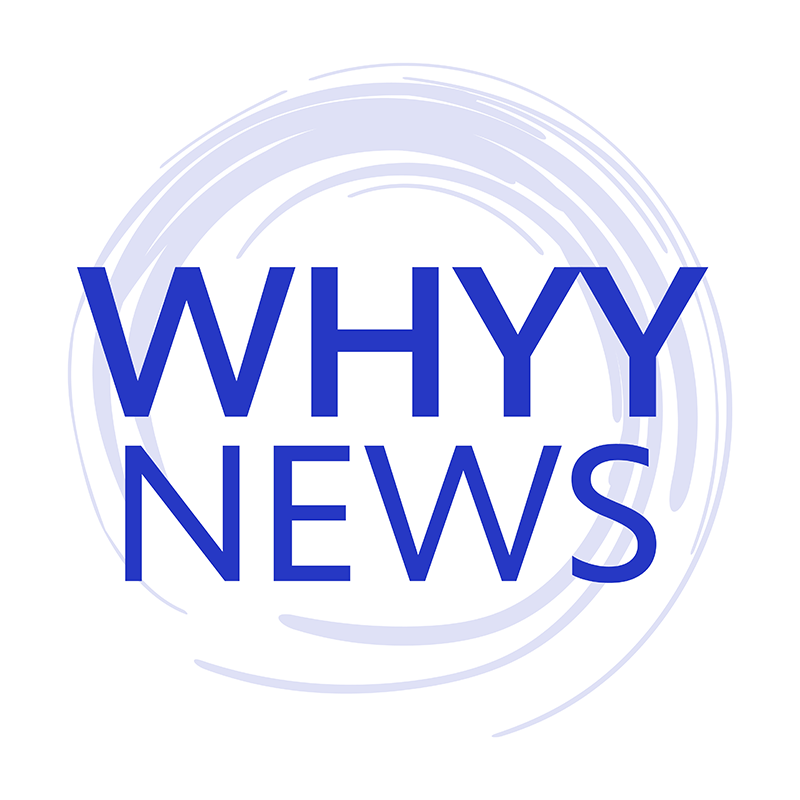 Get daily updates from WHYY News!
WHYY is your source for fact-based, in-depth journalism and information. As a nonprofit organization, we rely on financial support from readers like you. Please give today.