Thousands flock to 2nd Street Festival following three-year hiatus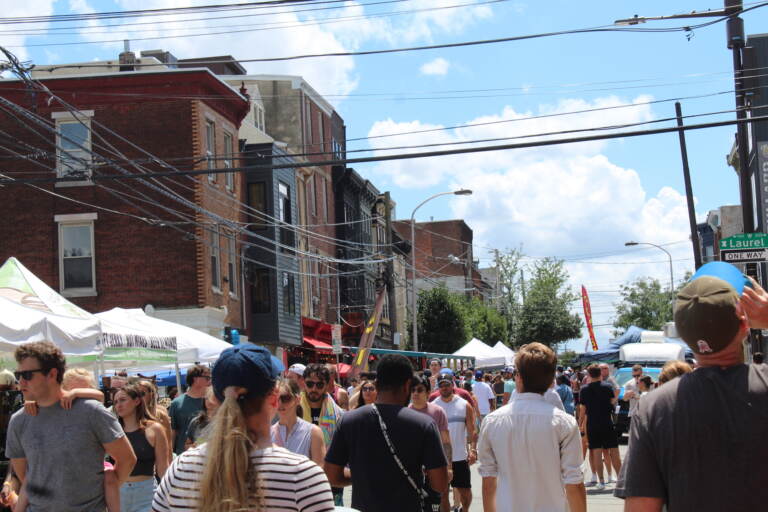 Philadelphians flocked to this year's 2nd Street Festival after the pandemic caused consecutive cancellations for the annual summer event. Despite the heat, attendees and vendors made the most of it.
The near mile-long stretch between Girard Avenue and Spring Garden Street saw thousands enjoy food, shopping, and the occasional drink or two.
Entertainment included musicians performing on two stages, as well as other entertainers wandering throughout the crowd, including Nicholas Polini, who juggles and performs magic tricks.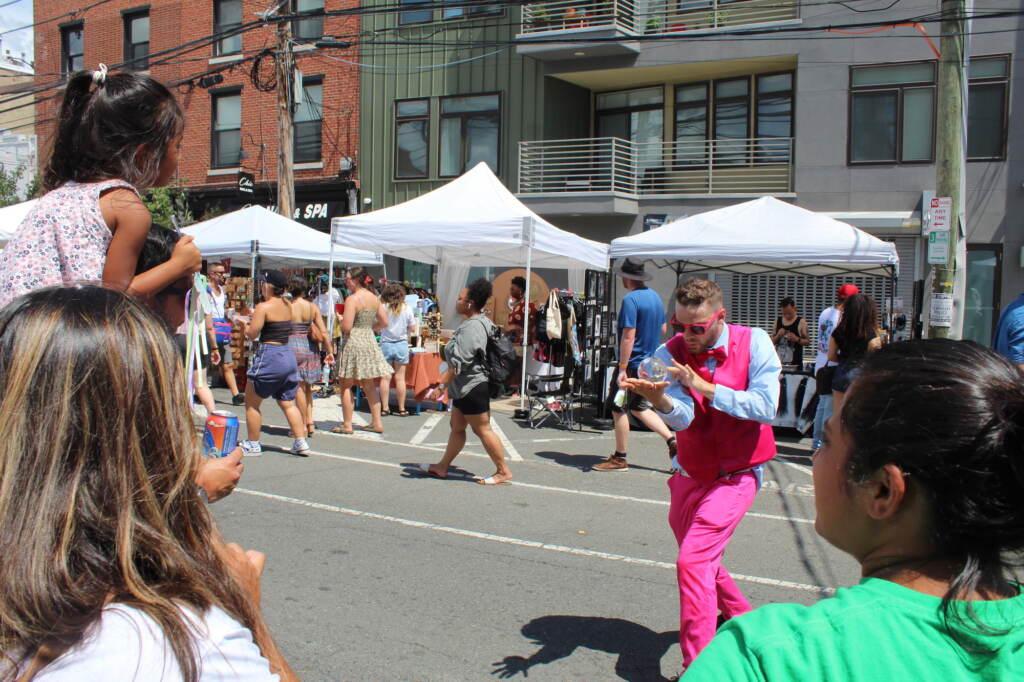 After attending the event prior to the pandemic, he says he's always wanted to perform for the thousands of attendees.
"It's kind of a dream come true," Polini said. "I always looked at the performers at this thing and I was like, 'Oh man, I'd love to be at that one time, you know?' And then I just made friends with some good people who thought I was worthy enough to get in."
Dozens of vendors made up the largest physical footprint in the festival's history, including Paul Carpenter, who makes art "celebrating the uniqueness of Philadelphia."
He's been setting up shop at the festival for more than a decade now, and is excited to see the street filled with crowds again.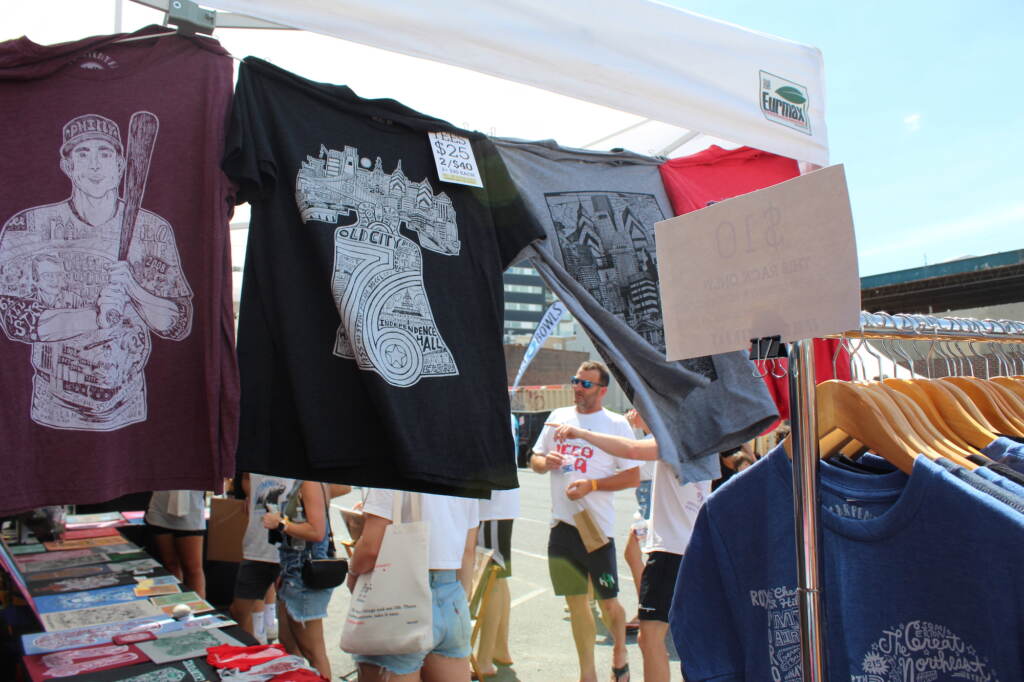 "It's great to see everyone back out and about, seeing all the businesses, being able to, you know, have clients supporting them again and the artists supporting other artists, musicians, the food trucks," Carpenter said. "It's great to see some buzz back in the city for sure."
More than 50 businesses offered food and beverages, and 15 beer and cocktail gardens lined the street.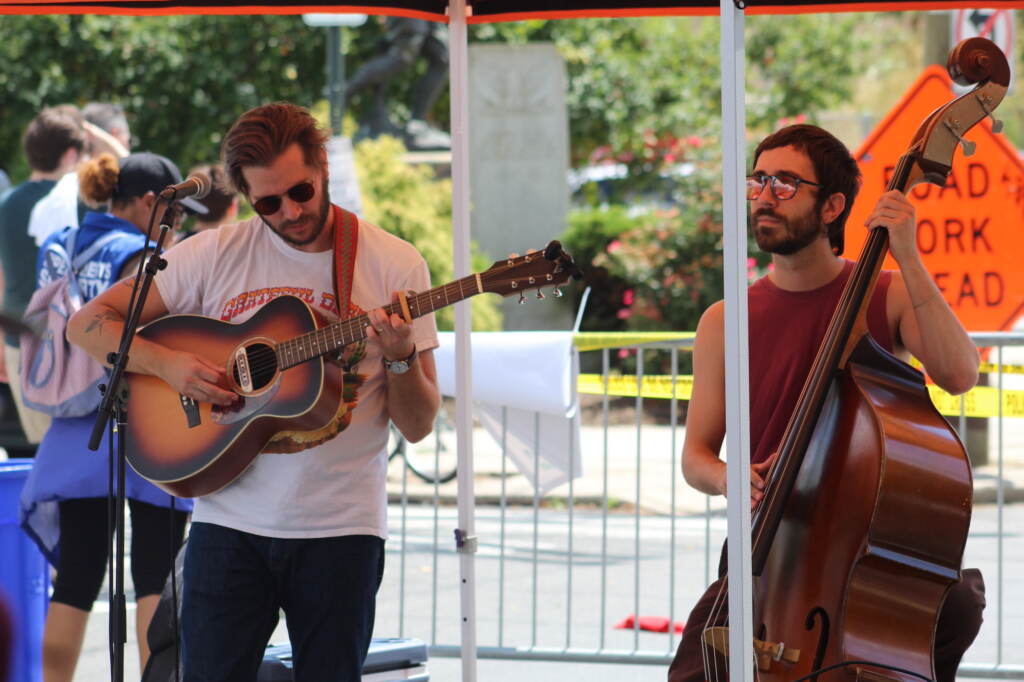 It wasn't the only festival in the neighborhood. Less than a mile away, the Adult Swim Festival took place, featuring a performance by metal band Dethklok that same evening.
This isn't the last event on the neighborhood's calendar this year. The Northern Liberties Night Market is set to take place Sept. 22 from 5-9 p.m. on N. Second St. between Poplar St. and Fairmount Ave.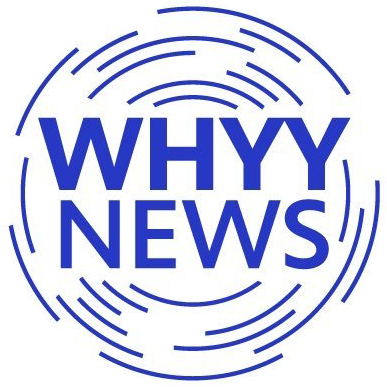 Get daily updates from WHYY News!