White Philly prosecutor 'lost nothing' after exploiting his position to arrest Black driver
Prosecutor Anthony Voci still makes the same six-figure salary after he was reassigned amid criticism that he abused his power to have a Philly woman arrested.
Listen
2:28
Updated: 12:15 p.m. Wednesday
___
Khasandra Franklin is afraid to leave her East Mount Airy apartment these days. Walking past the police car that's often posted by a nearby elementary school makes her particularly anxious.
"He knows where I live," she said.
"He" is Philadelphia Assistant District Attorney Anthony Voci.
On Sept. 17, Franklin was arrested outside her building after Voci — then the city's top homicide prosecutor — told police the 25-year-old ran him off the road as he made his way home from a murder scene on his motorcycle. Police towed her car and Franklin, who is Black, was held in police custody for 24 hours before the most serious charges against her were dropped.
Voci, 57, said Franklin swerved directly in front of him on Kelly Drive, forcing him to ride the edge of the road to "avoid being struck," according to a police report obtained by WHYY News. Franklin, said Voci, who is white, was the aggressor, placing his bike in front of her car and calling her and her passenger "Black bitches," which Voci has denied.
The Pennsylvania Attorney General's Office dropped its reckless driving case against Franklin earlier this month. All parties agree no one was injured and there was no damage to any vehicles involved.
But Franklin said she is still shaken by the chain of events set off by Voci's decision to file a police report and use his power as a member of law enforcement to escalate the situation.
"No one should be able to cause this much disruption to someone's life," Franklin said. "I just feel like there should be some kind of repercussion or something for doing that."
Philadelphia Chief Defender Keir Bradford-Grey, who represented Franklin, doesn't blame her.
"This was not a crime," she said. "Every day, people get into traffic situations where they may cut someone off or something may happen."
The only reason the case ended up in the criminal justice system "is that someone with the privilege and the ability to bring them in the system used it," Bradford-Grey said.
But critics say Voci — who has spent a total of 15 years as a city prosecutor — has yet to face any real consequences for his actions.
And Philadelphia District Attorney Larry Krasner has never publicly acknowledged that Voci did anything wrong — or defended his employee, for that matter. This happens as the Democrat and former civil rights attorney runs for reelection on beating back the inequities of the criminal justice system, including when those inequities are driven by the actions of law enforcement.
The Internal Affairs Bureau of the Philadelphia Police Department is investigating the incident after Franklin said she filed a complaint against the force.
'He lost nothing'
Two months after his run-in with Franklin, Voci was reassigned from supervisor of the Philadelphia District Attorney's Office Homicide and Non-Fatal Shooting Unit to a prosecutor in the insurance fraud division of the office's Economics Crimes Unit.
Voci's salary remains $159,566, according to DAO spokesperson Jane Roh.
And the office likely isn't covering a dime of it, according to David Fisher, a former city prosecutor who worked in the insurance fraud division for 19 years before retiring in 2015. Since 1996, the office's insurance fraud division has been paid for by a state grant from the Pennsylvania Insurance Fraud Prevention Authority.
"He lost nothing," said Fisher of Voci.
The office's latest grant from the state authority was for $3 million, according to Associate Executive Director Joan Dockery. The award covers salaries and benefits for 20 employees, including a unit chief, seven prosecutors, and nine detectives. It also covers the cost of vehicles for the unit chief and all detectives, as well as parking, among other expenses.
Fisher, who now leads the Greater Philadelphia chapter of the National Black Police Association and has personally guided Franklin since the incident with Voci, said the work is less grueling than prosecuting homicide and shooting cases, in part because insurance fraud cases almost never involve a jury trial, meaning Voci is making the same amount of money for a less stressful job.
"You want to demote someone, you send them to the charging unit," Fisher said. "It's the pits of the DA's Office."
To Fisher, Krasner should have fired Voci, or given him the option to resign. Franklin said she just thinks Voci should be punished for his actions.
The November press release announcing Voci's successor did not mention Voci by name or why he was being replaced. And the office has refused to explain the abrupt shakeup since.
The DAO has also declined to discuss Franklin's case, saying it generally does not comment on matters handled by other prosecuting offices. "Nor do we comment on personnel matters," Roh said.
Voci did not return a request for comment.
'I was terrified'
In the police complaint he filed with the Northwest Detective Division, Voci said he encountered Franklin that September night after leaving the scene of an investigation in Spring Garden, and that he was wearing civilian clothing and riding his personal Harley-Davidson motorcycle at the time.
At about 10:50 p.m., as he approached the light at Midvale Avenue and Kelly Drive in East Falls, Voci said a "greyish bronze" car came up on his left before swerving "directly in front of him and his path of travel," forcing him to swerve right "to avoid being struck," according to the complaint.
Concerned for his safety, Voci told police he accelerated to about 70 miles per hour once the light turned green to evade the car, only to spot it coming up behind him as he approached the split exits for Ridge Avenue and Lincoln Drive.
The same car, later identified as a Kia Soul, then "cut drastically to the right" from the left lane, he said, forcing him again to swerve to the right and ride the edge of the road to avoid being hit by the car.
Voci proceeded to follow the car onto Lincoln Drive, according to the report, until it stopped at the stoplight at Wissahickon Avenue in Mount Airy. He then pulled his motorcycle in front of the car, got off his bike and approached the driver, displaying his photo ID badge from the district attorney's office, the complaint said.
Voci told Franklin he was a "law enforcement official" and that she needed to stay put until police arrived, according to the police report. She reversed her car and drove away.
Franklin said Voci told her he was a "f—ing cop," and that he never showed her anything that identified him as a city prosecutor.
"I'm just seeing a man in a leather jacket on a motorcycle, reaching into his jacket, getting off his bike coming toward me. So I immediately went into reverse and I go into the left lane because the light just turned," said Franklin.
"I was terrified," she said.
With Franklin's license plate number in hand, Voci filed a complaint with police and picked Franklin out of a photo array, the report said. That same night, officers with the 14th District drove to Franklin's Northwest Philly home. They arrested her around 5 a.m. the next day and towed her car to a police impound lot.
Franklin said police were at her home for nearly five hours, never once knocking on the door of her apartment to speak with her. She said she watched the whole scene unfold from her front window and didn't step outside until a police tow truck arrived.
"I was full of tears and crying and begging them to tell me what I did and they wouldn't," she said.
Franklin, who said she was taken directly into police custody, was initially charged with aggravated assault, a felony, as well as possession of an instrument of crime, simple assault, tampering with evidence, and obstruction, according to court records.
After being detained for nearly 24 hours, Franklin said she was released on her own recognizance. The charges against her were later reduced to recklessly endangering another person and reckless driving, a misdemeanor, and summary offense, respectively.
"I was just sitting there literally crying, confused the whole night," said Franklin of her time in police custody.
The Pennsylvania Attorney General's Office handled the case because of an inherent conflict of interest with the Philadelphia District Attorney's Office. The AG's office withdrew the charges against Franklin entirely after she agreed to go through "a drug and alcohol evaluation" tied to a separate DUI case in Montgomery County for which she's currently awaiting trial. Franklin completed the evaluation.
Internal Affairs investigation is ongoing
Roughly a week after the incident, Franklin filed a complaint of her own with the Internal Affairs Bureau of the Philadelphia Police Department. That investigation is active and ongoing, according to police.
A department spokesperson declined to comment on the internal investigation. Typically, citizen-driven complaints are not publicly available until the investigation is complete.
In the meantime, the Police Advisory Commission continues to actively monitor the case as it moves forward, something the cash-strapped watchdog group only has the resources and manpower to do with certain cases.
This "very unusual" case was an easy choice for the PAC, said former executive director Hans Menos, who launched the monitoring process before departing for another job.
"This is a significant incident," said Menos, who now works for the Center for Policing Equity.
"We had a lot of complaints from various directions. We had some press inquiries. We had the actual complaint. We had a couple of community leaders all saying, 'What are you gonna do about this?'" Menos said.
Franklin has also retained a civil attorney.
"This needs to stop before it gets out of hand," she said. "I thank God for those who have helped me because I could have been another statistic stuck in the system."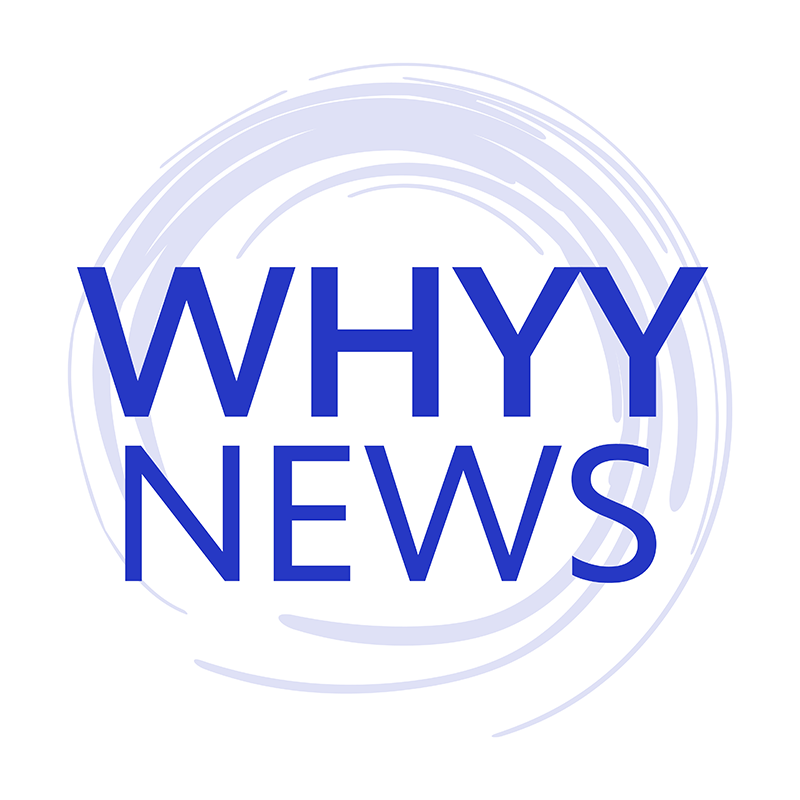 Get daily updates from WHYY News!
WHYY is your source for fact-based, in-depth journalism and information. As a nonprofit organization, we rely on financial support from readers like you. Please give today.