Veteran prosecutor returns to Philly DA's homicide unit following 'road rage' incident
Assistant District Attorney Anthony Voci was sent to the insurance fraud unit after the September 2020 incident that sent a young woman to jail.
Listen
1:38
Later this month, Assistant District Attorney Anthony Voci is scheduled to appear in a Philadelphia courtroom to prosecute a murder trial connected to the fatal shooting of a 33-year-old man.
The case is a far cry from the kinds of crimes fielded by the insurance fraud division of the District Attorney's Office, where Voci was sent in November 2020, not long after critics accused the veteran prosecutor of abusing his power in a supposed "road rage" incident that drew police to Khasandra Franklin's home.
It's unclear when Voci quietly rejoined his colleagues or why he was reassigned after being demoted. The district attorney's office declined to comment and doesn't publicly discuss personnel matters.
Voci's return to the high-profile unit is drawing mixed reviews.
"You took him out of power and just put him right back. He's gonna feel invincible after what he did to me," said Franklin, 27, who is frustrated that Voci is back prosecuting homicides.
She called the DA's response to her ordeal with him a "slap on the wrist" and is concerned Voci will be emboldened to repeat his behavior.
Meanwhile, the incident continues to haunt her. "I trusted the police and now I continuously still have severe anxiety attacks any time I see a police officer, even if I know I'm not doing anything wrong," she said.
When the case went to court, Franklin was represented by the Defender Association of Philadelphia. Keir Bradford-Grey, who led the office at the time, personally took on the case, saying at the time that the incident became a case in the criminal justice system because Voci used his power and privilege to make sure that happened.
Bradford-Grey, now a partner at the law firm Montgomery McCracken, said while the situation with Franklin didn't "need to go that far," she doesn't find Voci's return to the homicide unit problematic.
"People can learn a lot of valuable lessons based on moments of indiscretion. I don't think you throw him out the window. I mean, I think he's got value. I do think Anthony Voci has value," said Bradford-Grey.
'Venom' and 'malice'
Franklin, who is Black, was arrested on Sept. 17, 2020 after Voci told police she ran him off the road as he was heading home from a murder scene on his personal motorcycle. At the time, Franklin was facing charges in Montgomery County for allegedly driving under the influence, a charge she would later serve probation for after pleading guilty to the offense, court records show. Franklin is currently facing a DUI and reckless driving charge for a separate 2022  incident in Philadelphia.
Voci, who is white, said Franklin had swerved directly in front of him on Kelly Drive, forcing him to ride the edge of the road to "avoid being struck," according to a police report obtained by WHYY News. Franklin countered that Voci had been the aggressor, placing his bike in front of her car on nearby Lincoln Drive and calling her hand her passenger "Black bitches," a claim Voci has denied.
There were no injuries or vehicle damage. And no mention of alcohol in the police report from the incident.
Later that evening, police gathered outside Franklin's apartment building for more than five hours, then towed her car after telling her the vehicle was connected to a homicide investigation, according to a now-settled civil lawsuit Franklin filed after the incident.
Voci, supervisor of the DA's Homicide and Non-Fatal Shootings Unit at the time of the encounter, and a deputy police commissioner were also at Franklin's home before she was arrested and taken to police headquarters, where she was detained for nearly an entire day before being released on her own recognizance, the suit said.
Franklin was initially charged with aggravated assault, a felony, simple assault, tampering with evidence, and other offenses, according to court records. Those charges were later dropped, leaving reckless driving and reckless endangerment.
Those charges were cleared during a virtual hearing in February 2021 after Franklin agreed to submit to a drug and alcohol evaluation. By then, Voci was working in the insurance fraud division, a low-profile post where crimes are rarely tried before a jury.
His salary remained unchanged. It now sits at $165,151, according to city records. And while he's not back leading the homicide unit, he's earning more now than when he was supervisor.
David Fisher, a former detective assigned to the district attorney's office, believes the ordeal should have cost Voci his job.
"He violated someone's rights, totally violated this young lady's rights. He locked her up with malice. He locked her up with venom by overcharging. He locked her up because he was on the scene," said Fisher, who personally guided Franklin immediately after her run-in with Voci.
Fisher, who is also president of the Greater Philadelphia chapter of the National Black Police Association, said a police officer who mirrored Voci's actions would have faced harsher punishment.
"Definitely, he won't sit on the bench for two, three years collecting the same salary, and then put back to work as if nothing ever happened," he said.
Voci's return to the homicide unit comes as Philadelphia continues to experience a gun violence crisis. As of Thursday, a total of 35 people had been killed during the first 33 days of the year.
In 2022, the city recorded more than 500 murders for the second year in a row, a first. Most of the incidents involved a firearm.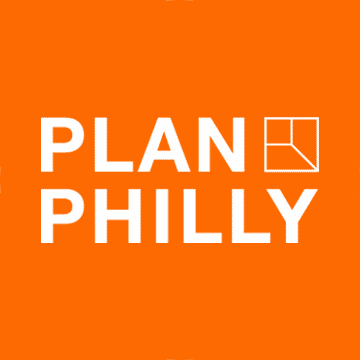 WHYY is your source for fact-based, in-depth journalism and information. As a nonprofit organization, we rely on financial support from readers like you. Please give today.