Architectural marvel or symbol of police brutality? Former headquarters for Philadelphia police faces uncertain future
The Roundhouse served as police headquarters for nearly six decades. Now it's going up for sale. And it's unclear if it'll be preserved or demolished.
Listen
5:35
The city of Philadelphia is prepared to release a report detailing a months-long community engagement effort officials say will inform the fate of the Roundhouse, the unusual concrete building that served as police headquarters for more than six decades.
Many of the residents who participated in that process said they want to see the shuttered  building at 7th and Race streets repurposed as a community hub that recognizes the site's long history of police abuse.
And while demolishing the Roundhouse remains an option, the prospect didn't come up during a virtual wrap-up event the city hosted in December, meaning a different history, the building's architectural history, may also be preserved for future generations.
Academics, preservationists, even people who were detained at the Roundhouse, agree: The building should get a second life despite its complicated past.
"It is our job, it is our duty to bring all of those episodes to the forefront — to understand the complex lives that a building or site can have. It needs to all be put out there for consideration," said Frank Matero, an architecture professor at the University of Pennsylvania.
The Roundhouse, officially known as the Police Administration Building, opened to national and international acclaim for its construction. While it's often described as imposing, the building's circular design was meant to usher in a new chapter for the Philadelphia Police Department, which had previously been headquartered in the basement of City Hall.
Giving the department its own space was supposed to signal independence, particularly from the patronage politics of its former home.
The project, part of a broader effort to modernize the city's municipal services, was also intended to foster transparency and to reinforce police-community relations.
"And thus, you have an openness all around the building. There's no back to this building. There's no dark side to this building," said Jack Pyburn, an Atlanta-based preservation architect who has studied the Roundhouse extensively.
'This is a farce'
But that narrative began to crumble soon after the building was completed in the early 1960s. Fast forward to today, and the Roundhouse is better known for the painful experiences people endured while they were locked up inside, including at the hands of corrupt homicide detectives during their interrogations.
"You have the illegal detention of suspects. You have the physical abuse of suspects. And in general, the intimidation and the building as a symbol of police brutality," said Anthony Erace, interim executive director of the Citizens Police Oversight Commission.
On a recent Tuesday afternoon, Khalid Talib stood in front of the Roundhouse completely and utterly bewildered, a cocktail of anger and sadness swirling inside.
He hadn't seen the building since being arrested for allegedly driving under the influence, a charge that didn't stick. It was 2018 and Talib had spent at least a dozen hours in a basement holding cell before he was released.
As he was leaving, Talib said he became emotional as he glanced up at a statue fastened to the back steps of the building — a police officer protecting a child.
"I just really remember looking at that statue and being very upset like, this is a farce. You know, you're perpetrating a fraud. It's not really how you are. Like it's more totalitarian than welcoming," said Talib, a food delivery driver from Northwest Philadelphia.
Talib, 39, was held at the Roundhouse a total of seven times over the course of 15 years. All on low-level charges, none of which led to a conviction.
On one occasion, he said officers took him on a reckless ride before locking him up, then sent him a chilling message when he spoke up about it.
"When I get down here, when I'm telling these people, like 'Yo. You're being crazy.' He says to me, 'I would rather put a bullet in your head than do paperwork.' And needless to say, I shut up," said Talib.
He was never physically abused by police, but said he did witness officers punching other suspects when they thought someone was acting out of line. He said none of what he experienced aligned with the idea of "innocent until proven guilty."
Instead, he felt like property.
"Chattel. If I could put it in one word. It was like we were just commodities. It was just like the cells are like storage units," said Talib.
Ajourdi Hargrove can relate. She was detained at the Roundhouse on three separate occasions in connection to domestic issues between her and an ex-wife.
The first time Hargrove was arrested, she spent nearly an entire day in a holding cell.
Her arthritis made it painful to wait all that time.
"You have a steel bed, a hard metal bed with no cushioning whatsoever. So you're not even really treated as a human being. You're treated as an object, as a number and a detainee," said Hargrove.
Because of this history, some people want to see the Roundhouse disappear — demolished and replaced with a new structure. That includes Reuben Jones, executive director of Frontline Dads, an anti-violence nonprofit.
He said he's heard too many stories of brutality and neglect from the men and women his group supports.
"I think they didn't rebuild the Twin Towers for a reason. Like we don't always have to be tied to the past. You could let the past be what it was and build toward a brighter future. And especially when we talk about a place that represents so much hurt," said Jones.
Despite her experiences inside the building, Hargrove doesn't want to see the Roundhouse torn down. She's an activist and resource coordinator, and would rather see the building repurposed — perhaps as a place that offers homeless services.
"Even housing some of them maybe in here, some emergency housing. Services for the Asian community that's close by. Children's services. Servicing mental health because there is a high crisis in our city. And the list can go on and on," said Hargrove.
Talib would be supportive of any one of those ideas. To him, it would be an act of redemption — a way to reassert the progressive ideals the building was meant to embody.
He said reimagining the Roundhouse would also help him change his relationship to the building, particularly the negative emotions that bubble to the surface when he's reminded of his experiences while locked up inside.
"If I seen this building bustling, people happy, helping the community, then those feelings could go away. I don't have to be scared of a building," said Talib.
Added Hargrove: "It's a beautiful circular structure where we could hold unity using that circular shape."
An architectural marvel
The Roundhouse's curvy shape was designed around three elevator shafts. One elevator in the center for the public, and two on each side of the building for police department personnel and the people being detained in its basement holding cells. This was so citizens visiting the building would never be in an elevator with a suspect.
The layout also was meant to make it appear as if the building was embracing Franklin Square Park across the street, as well as the city as a whole. Amid a downturn sparked by deindustrialization, city officials were searching for ways to make Philadelphia a place people wanted to stay.
Architecture was one of the solutions they hoped would stoke that pride.
"The city is investing in specific works of architecture, good quality, to build momentum towards a different future for the city," said William Whitaker, curator of the Architectural Archives at the Weitzman School of Design at the University of Pennsylvania.
Gleaming white when it first opened, the Roundhouse graced the covers of major architectural magazines for its use of what's known as precast concrete. It's one of only a handful of buildings from that era to employ the technology, and one of the first in the U.S. to use a Dutch system called "schokbeton" — "shocked concrete" in English.
The method yields a much stronger material than regular concrete, while using less cement. It also enabled the building's engineers to create complex components with extreme precision.
All of the building's individual parts, more than a thousand in all, were fabricated off-site, then assembled at 7th and Race streets.
"It's an extreme Lego set that was state of the art in engineering and architecture and in construction. And it was the fact that all of those three came together that made this building possible," said Pyburn.
In 1968, just a few years after the Roundhouse opened, Frank Rizzo became Philadelphia's police commissioner. During his time as the city's top cop, the department became notorious for its use of violence, often against the city's Black community.
Robert Geddes, part of the team of young architects who designed the building, said Rizzo also made a significant change to the Roundhouse. This after the department moved to erect a fortress-like wall encircling parts of the building.
"Frank Rizzo hated the building. One way in which his hatred was evident was that he closed the front entrance," said Geddes, 99.
The move meant the public had to enter at the back of the building, through a parking lot of police cars.
For Geddes and his firm, the decision was a major blow that ran counter to the progressive ideals his team and the city hoped the project could embody and foster.
"The Roundhouse was created as a symbol of transparency and accountability for a new age of policing. And I think it almost instantly became the exact opposite," said Erace.
The Philadelphia Police Department did not respond to requests for comment on the building's future.
The city is expected to solicit bids from developers sometime this year.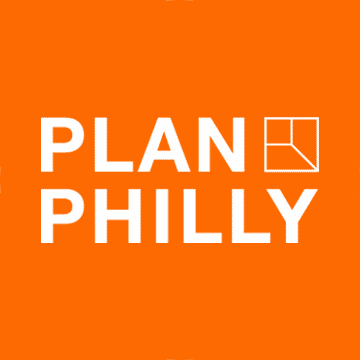 WHYY is your source for fact-based, in-depth journalism and information. As a nonprofit organization, we rely on financial support from readers like you. Please give today.