'Wide and varied' opinions offered of future of Philly's Roundhouse during months of public input
The city is one step closer to selling the Roundhouse, the former headquarters of the Philadelphia Police Department.
During a webinar held Thursday, project leaders provided a preliminary summary of a months-long community engagement process launched to garner input on the future of the curvilinear building and the larger site it sits on at 7th and Race streets.
Those responses, gathered online and during more than a dozen community events, will be folded into a forthcoming report detailing the engagement effort. The report, slated to be released at the end of January, is expected to inform how the city pitches the project to developers in its request for proposal.
There's no firm timeline for that important process yet. In August, the city said it hoped to release an RFP during spring 2023.
"It's important for us to pay attention to economic conditions and the need to approach this process with reverence for the enduring memories of the site. We remain optimistic that we can bring new purpose to the Roundhouse through meaningful placemaking," said Ian Litwin, a project manager with the city's Department of Planning and Development.
The Roundhouse was completed in 1961 during a period known as urban renewal. At the time, the building was seen as a shining example of brutalist architecture — a concrete marvel that signaled a new era of policing in Philadelphia.
In subsequent decades, however, the building became a source of pain for many residents. In the late 1980s and early 1990s, for example, homicide detectives obtained a number of false confessions through coercion.
Many of the residents who participated in the community engagement process said they wanted to see that complicated history recognized in the site's next life. They also said they wanted the site to be a safe, welcoming space, provide community resources, and help build community connections.
Common proposals for the site included calls for the creation of affordable housing and community gathering spaces, as well as incorporating memorials or education into the space.
"It was a really incredible experience to see how wide and varied the responses were when we asked people how they would like to see the future of the Roundhouse come together," said Lily Goodspeed, a senior associate at Connect the Dots Insight, the consulting firm the city hired to lead the community engagement process.
There was no discussion of demolishing the Roundhouse during Thursday's event, though that option remains on the table, according to a city spokesperson.
The Philadelphia Police Department is now housed at the former home of the Philadelphia Inquirer at Broad and Callowhill streets.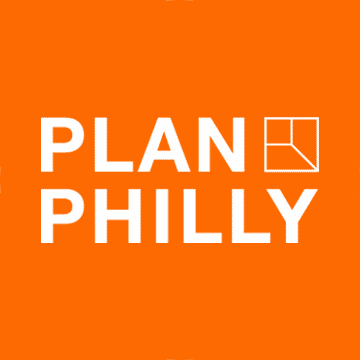 WHYY is your source for fact-based, in-depth journalism and information. As a nonprofit organization, we rely on financial support from readers like you. Please give today.