'We can no longer make excuses': Pa. Democrats gather feedback on racism in schools
Meeting organizers documented racist incidents and hoped to find concrete solutions on how schools can become more racially just spaces.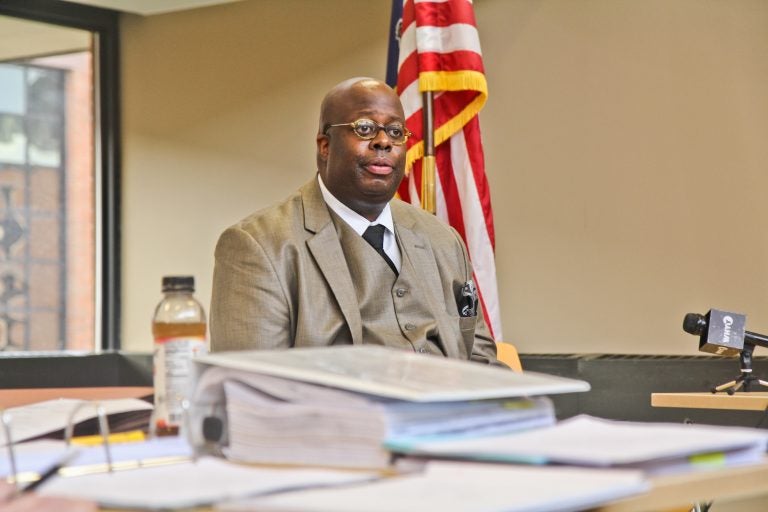 Ewan Johnson was a student on Temple University's campus in 2017 when he said a white classmate directed a racial slur at him and two Black security guards.
Johnson, who is also Black, brought a complaint to school leadership but said it was minimized by multiple campus offices. He said the school prioritized the white student's free speech, rather than the harm he caused.
"For the remainder of the semester, I was not well. In about a month, I lost 40 pounds. I wasn't sleeping. My mom thought I was going to die," he said. "I failed all of my finals."
Johnson was one of many community members and advocates who shared personal testimony with state lawmakers in the Pennsylvania House Democratic Policy Committee Thursday.
The hearing was organized by state Reps. Maureen Madden (D-Monroe) and Malcolm Kenyatta (D-Philadelphia).
The conversation comes in the wake of the national reckoning around racial injustice, which heightened advocacy for many public policies including creating more culturally competent schools and increasing the diversity of teachers.
Madden opened the hearing with an acknowledgment of the history of racism in the education system, and its continued impact on marginalized communities.
She then shared a video posted on social media by a white student in her district from Stroudsburg High School. The video contains the student using racial slurs and explaining why white people should be able to use that language.
"This is an attitude reflecting centuries of hate, arrogance, and white supremacy," Madden said. "We can no longer make excuses for this behavior as a childhood prank, as satirical, as a mistake."
Meeting organizers hoped to find concrete solutions on how schools can become more racially just spaces.
Chad Lassiter, executive director of the Pennsylvania Human Relations Commission, related his experiences of racism on the University of Pennsylvania's campus as a Black student.
Lassiter said he was consistently followed by campus police and racially stereotyped by other students and coworkers.
"We have, for the most part, failed a lot of students in the commonwealth," he said.
He explained that students can make complaints to the PHRC after incidents of racism, and they will intervene to hold the school accountable. Interventions may involve dialogues, anti-racist trainings for administration and staff, and investigations into hiring practices and the ways the school has historically handled these incidents.
In regards to students of color experiencing racial trauma and fatigue, Lassiter said creating more counseling centers "can serve as a paradigm shift" and get to the psychological underpinnings that they live with on college campuses.
He also called for the state to hire and retain more diverse educators at all levels along lines of race and sexual orientation.
Dr. Heath Fogg Davis, a Temple University professor, presented the panel with national data on racial disparities in faculty hiring and promotion in higher education.
According to Davis' research, a disproportionate amount of positions are held by white professionals, about 70% of the pre-tenure positions, and 80% of tenured.
Near the end of the hearing, Tameko Patterson, a member of the Monroe County NAACP and the East Stroudsburg Area School Board, shared an array of accounts of discrimination from students and educators in her district. The Pocono-area district has seen substantial growth in population and diversity in recent decades.
She said students of color have been unable to access Advanced Placement and honors courses and discouraged by school counselors from attending their desired colleges. She added that community members need to be able to report racist incidents anonymously.
"Right now, there's a fear of retaliation," Patterson said.
Patterson suggested that all school districts be required to undergo a state-mandated equity audit and hire a diversity officer to root out racism and ensure fair hiring practices.
She also believes the state should provide financial assistance for people of color who want to pursue careers in education.
Patterson concluded her testimony with suggestions for more inclusive school curricula.
"We need to tell the whole truth about the history of America. It's past time that our education systems stopped cherry-picking which parts of history they want to tell," said Patterson, "which usually excludes most contributions to this country by Black and brown peoples."
Get more Pennsylvania stories that matter
WHYY is your source for fact-based, in-depth journalism and information. As a nonprofit organization, we rely on financial support from readers like you. Please give today.