University City Townhomes tenants could get more time to relocate before closure
The property owner has asked HUD to extend its affordable housing contract to Sept. 7 as residents wait for the vouchers they need to move.
Listen
1:27
Residents of a soon-to-be-shuttered affordable housing complex in West Philadelphia may get a couple of extra months to find a new place to live.
IBID Associates, the owner of University City Townhomes at 39th and Market streets, has asked the U.S. Department of Housing and Urban Development to extend its annual affordable housing contract to Sept. 7.
It's currently set to expire on July 8.
Spokesperson Kevin Feeley said IBID is seeking the extension because HUD did not begin issuing portable housing vouchers until the end of May. Without those vouchers, most of the renters at the 70-unit complex would not be in a position to relocate.
With agreement from a private landlord, the vouchers enable residents to continue paying 30% of their adjusted household monthly income in rent. Through its Section 8 program, HUD makes up the difference between those payments and the full contract rent, whether the apartment is located in Philadelphia or somewhere else in the country.
"Under the circumstances, we thought it only fair to extend the deadline to provide adequate time for residents to relocate," said Feeley.
It's unclear if the additional time would come as a relief to residents, many of whom are elderly.
For longtime resident Rasheda Alexander, the extension wouldn't mean much.
Alexander, a single mom who works two jobs serving the homeless, said she remains fearful that she may soon find herself in her clients' shoes.
"It's overwhelming to say the least," said Alexander.
At the moment, she's trying to determine if her income precludes her from securing a housing voucher. Even if it doesn't, Alexander said she has serious doubts about being able to find a landlord willing to participate in the program. Philadelphia property owners have a history of being resistant to taking on Section 8 tenants, creating a limited pool of possibilities.
It's part of the reason why Alexander said she's been saving everything she can. She also doesn't have any close family to stay with if she finds herself without a voucher and nowhere to go.
"I don't have a backup plan. I don't have a Plan B. It's sink or swim for me and my daughter," said Alexander.
Many of her neighbors are also operating without a safety net, she said.
IBID has hired a company to provide on-site assistance with identifying alternative places to live. The company is also helping to cover relocation costs.
IBID's request for a contract extension comes as it continues to fight for the right to sell the blocklong complex, which sits in the same swiftly gentrifying section of West Philadelphia that the University of Pennsylvania and Drexel University call home. The valuable land has already drawn attention from real estate companies that focus on developing lab and manufacturing space for life sciences companies, according to the Philadelphia Business Journal. 
In early March, IBID filed a federal lawsuit against the city and Councilmember Jaime Gauthier after City Council passed legislation that temporarily bars developers from demolishing the complex.
The bill, introduced by Gauthier and backed by the Philadelphia City Planning Commission, also rezoned the land so developers are required to build some affordable housing on the site containing the complex. The rents for those units must be below market rate.
In its complaint, lawyers for IBID argue the legislation violates its "constitutionally protected right" to sell the complex.
Gauthier, one of the council's fiercest housing advocates, has called IBID's decision not to renew its affordable housing contract a "grave injustice," particularly given the site's history.
With backing from the government, IBID built University City Townhomes with the explicit goal of providing affordable housing in a section of West Philly some still refer to as the Black Bottom. This after the city demolished hundreds of neighborhood homes in the late 1960s and early 1970s to make way for a science and technology campus — what today is known as the University Science Center.
"In my eyes, it's an injustice to simply stand by and watch while low-income people, working-class people, and people of color in amenity-rich neighborhoods across our city, neighborhoods that these Philadelphians and their families helped build over generations, are pushed out," said Gauthier before her bill passed.
Attorney David Pittinsky, who is representing IBID, said Wednesday the company continues to push for a temporary restraining order that would effectively block Gauthier's legislation from being enforced.
It could be months before that part of the case is resolved.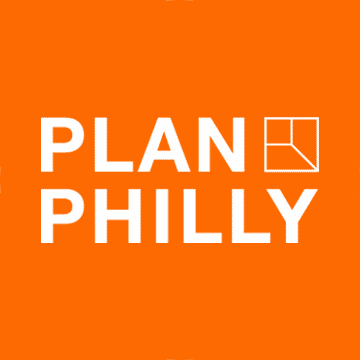 WHYY is your source for fact-based, in-depth journalism and information. As a nonprofit organization, we rely on financial support from readers like you. Please give today.