'That ultimate Philly feeling': Lifting of COVID restrictions draws celebrations large and small
The COVID-19 pandemic is receding, although thousands of people continue to die from the virus every day across the world. Still, this weekend was a celebratory one for many vaccinated Philadelphians, as last call was extended past 11 p.m. and indoor mask mandates were lifted in most scenarios.
"I think the greatest thing was that I could talk to strangers and see what they look like and not worry," said James Gitto, who enjoyed a packed weekend of events across the city.
The dive bars had no capacity restrictions and between Pride events, dance parties, and the Philadelphia Flower Show, the city had something for everyone.
While grabbing a drink at Bob and Barbara's, Gitto said he bumped into people visiting from Washington, D.C.
"It was that ultimate Philly feeling. I got to brag about how great my city [is] and I was so excited that they came when they did because they got to eat inside … and they didn't have to worry about what was open and what was closed," said Gitto.
The Sixers played their first away game in the series against the Atlanta Hawks Friday and hordes of fans flocked to bars to cheer them on, including Xfinity Live! which burst into song when the Sixers won 127-111.
View this post on Instagram
The Dolphin Tavern celebrated its grand reopening Friday at 9 p.m. and had a line that spanned around the block all night, full of eager patrons ready to dance at the South Philly club.
For many, just waiting in line to get a hand stamp was part of the thrill of being able to congregate with other people.
In fact, Laura Goldman said she was disappointed when she didn't see a line at some of her local South Philly restaurants.
"We gotta get out there … many of these restaurants are hanging on by a thread," said Goldman. "And look, the fancy restaurants will always make it — I'm talking the neighborhood places."
Still, even Goldman said the more epic portion of her weekend didn't require her to go to a restaurant, wait in line, or pay some sort of entrance fee. For the first time in more than a year, she and neighbors were able to gather in her courtyard without masks.
My neighbors and I celebrated 🍾 the unmasking of Philadelphia with an epic courtyard party that finished at a nearby restaurant. pic.twitter.com/Km8M483v8f

— Laura Goldman (@laurasgoldman) June 13, 2021
"We were so happy to be outside and free, and you know, the pandemic is almost over, that we went on for quite a while," said Goldman.
Jay Schacht didn't need any bells and whistles to mark the new phase of coronavirus recovery. Schacht, who is an essential worker at a local supermarket, said he kept himself sequestered from family this past year.
This weekend, Schacht hosted his dad and stepmom and created an itinerary that took the family through Point Breeze, Grad Hospital, Rittenhouse, and Dilworth Park. An outdoor lunch was also in order.
"Our family was diligent about all of the COVID mitigation measures that were asked of us, so finally being together and doing the simplest things like having a good lunch out felt like something we'd earned after such a difficult year," Schacht told WHYY News in an email.
Of course, even with 69% of adults in the city vaccinated, the sudden ditching of masks and lifting of mitigation efforts is not easy for everyone.
Psychologist Dana Garfin of the University of California, Irvine told NPR stress and anxiety are normal as cities "return to normal." Garfin suggests people adjust to loosened restrictions at their own pace, which plenty of Philadelphians are happy to do.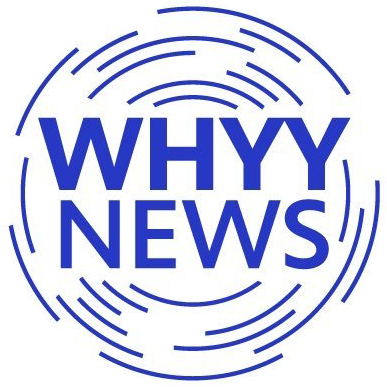 Get daily updates from WHYY News!