'A hope for the future': Flyers fans, workers return to the Wells Fargo Center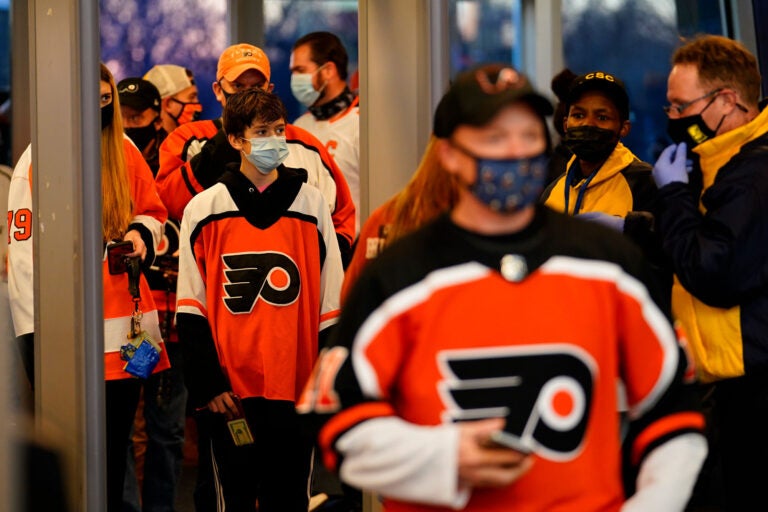 Ask us about COVID-19: What questions do you have about the coronavirus and vaccines?
Close to 3,100 fans returned to the Wells Fargo Center Sunday evening to watch the Philadelphia Flyers face the Washington Capitals — the first time they took to the stands since March 2020.
While the arena wasn't seating the 20,000 spectators it can accommodate and seats were spread apart, for Terry Haas, being able to step into the arena in her orange and black Flyers jersey gave her a taste of normalcy after what she described as a difficult year.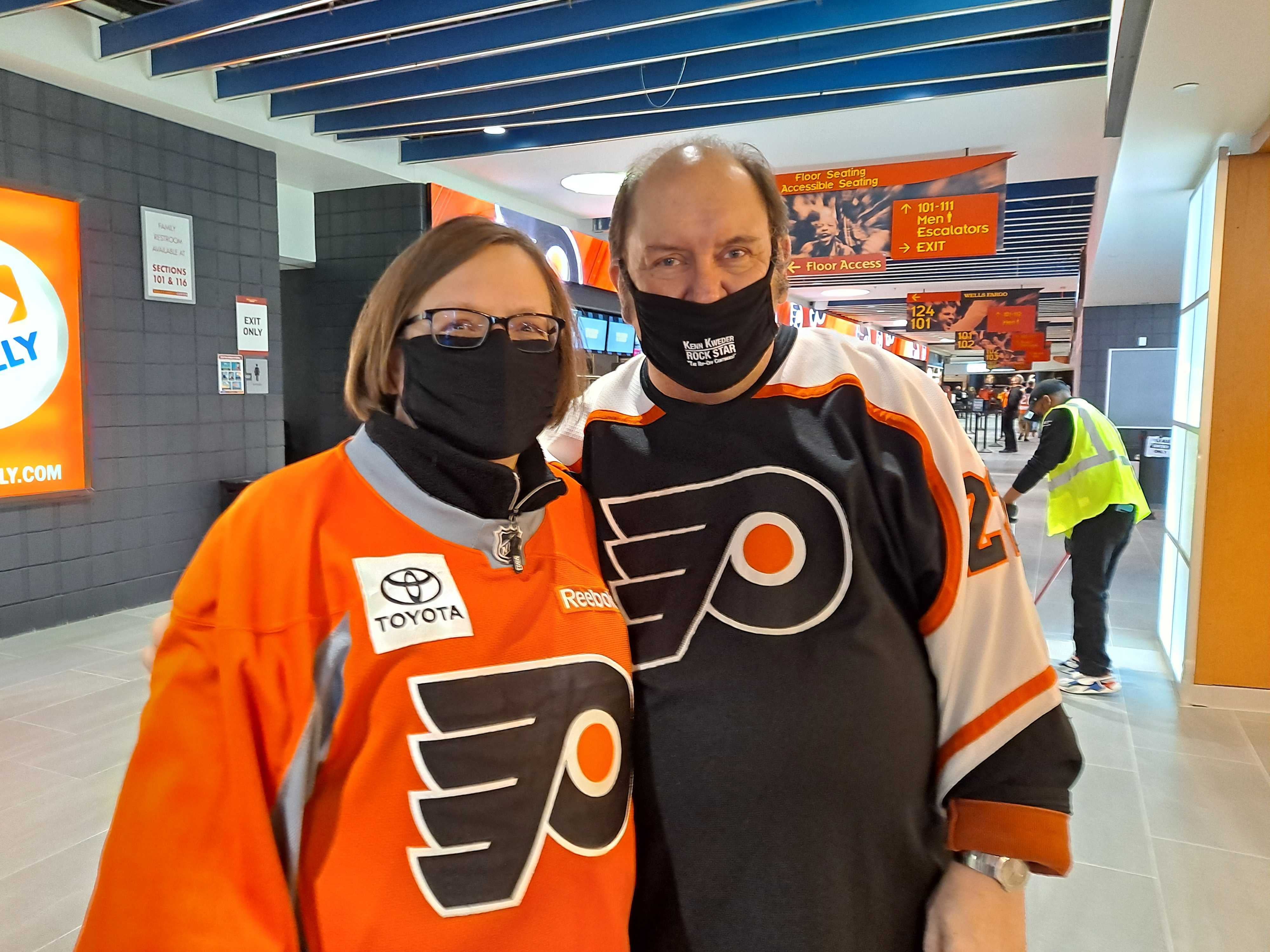 "Don't make me cry over all this," said the Vorhees, New Jersey fan as she talked about her mother, who is in an assisted living facility and contracted COVID-19 in May. "I haven't been able to see her in person since last March."
While a game can't solve Haas' woes, it offers a distraction.
"It's a hope for the future that things will get better," she said.
Trenton Armstrong, who made the trip with his family from Harrisburg, said March was the last time his family was at the Wells Fargo Center. They were at the final game where fans were allowed.
"It's been kind of tough, especially with the playoff run. I was really looking forward to being in the building, cheering them on," said Armstrong, who said he had a tough year adjusting to online college classes.
Armstrong said it felt like a wave of relief to be "getting back to normal."
"Even if it's a few fans with masks, whatever, it's great to be back," he said.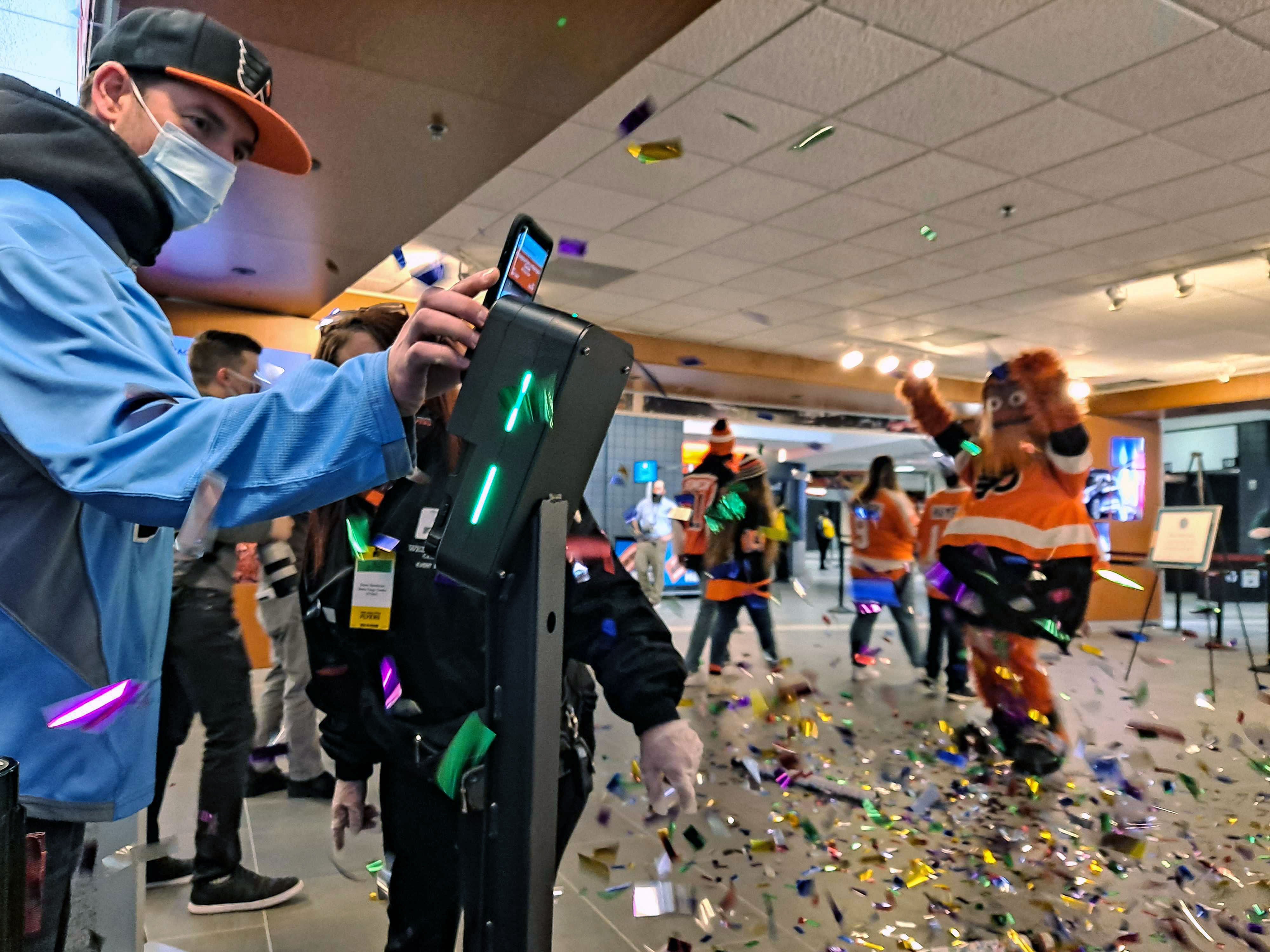 Some game-day workers echoed fans' enthusiasm, dancing with Gritty and chatting with fans.
Vito Chimenti has been working security for the Wells Fargo Center since 1994. While he's been back for months since the Flyers and Philadelphia 76ers have been allowed to play to an empty arena, Chimenti said there's "nothing like having crowds."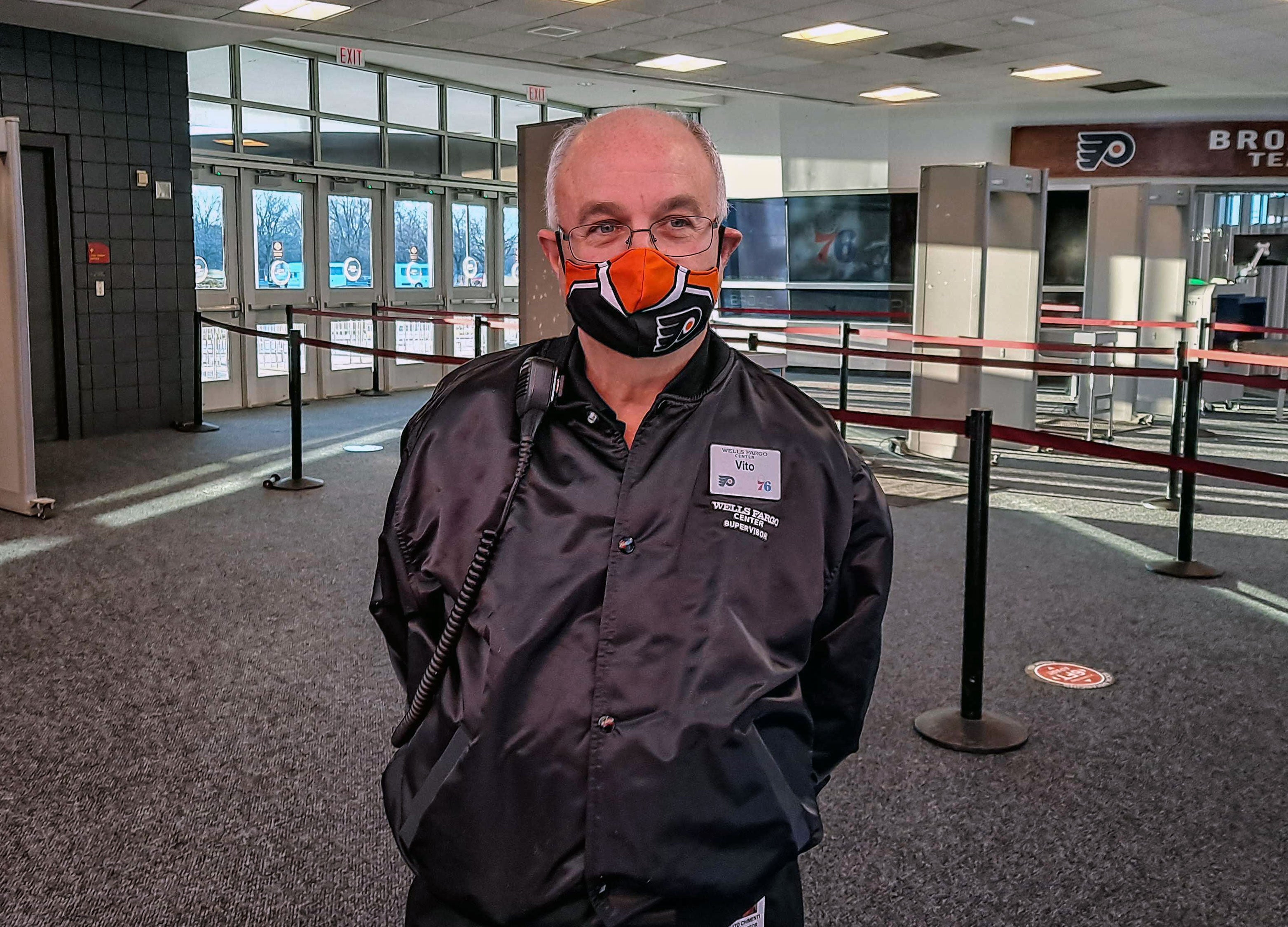 Chimenti said he was looking forward to the evening's atmosphere, "to be reunited with the fans, be reunited with some of our coworkers we haven't seen in a year — concession folks, the operations people."
Philadelphia health officials announced sports teams could welcome fans back earlier this week, so long as they followed state guidelines for occupancy limits, including 15% for indoor events and 20% for outdoor events.
The city is seeing a rolling average of 245 new cases per day of an average of 7,000 tests, about 1% lower than a week ago.
The arena's coronavirus mitigation efforts made Chimenti and fans comfortable coming back.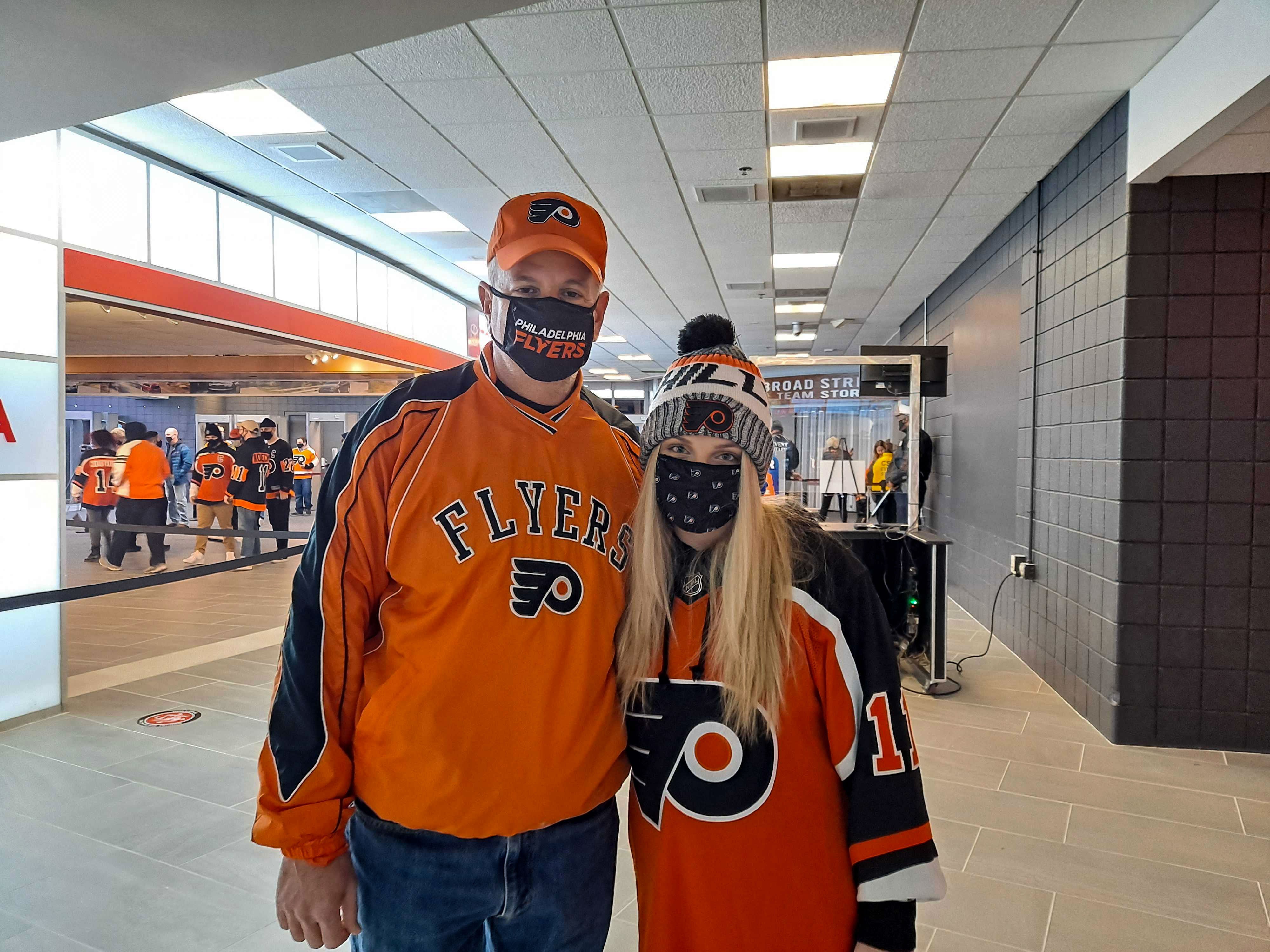 Joe Arnone and his daughter made the trip from the Lehigh Valley and were impressed at the limited person-to-person interactions required while entering the arena.
Fans had to go through a tent where staff asked them if they'd been exposed to COVID-19 before scanning their tickets from their phones.
Food and drinks were also purchased by phone using QR codes. Many fans mentioned they felt comfortable because of an $11 million upgrade to the arena's HVAC system, which can filter and exchange 100% of the arena's air every 30 minutes.
"It worked out really well, streamlined getting in, looks like they have the food down," said Arnone. "We're just looking forward to seeing the game."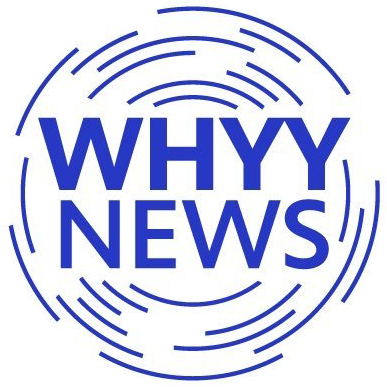 Get daily updates from WHYY News!
WHYY is your source for fact-based, in-depth journalism and information. As a nonprofit organization, we rely on financial support from readers like you. Please give today.