Pa. coronavirus update: Philly to receive 13,000 doses of new J&J COVID-19 vaccine this week
Ask us about COVID-19: What questions do you have about the coronavirus and vaccines?
Updated: 4:05 p.m.
___
Since yesterday, Philadelphia saw 342 new cases of COVID-19, bringing the total to 114,176. There were 11 more deaths from COVID-19, bringing the total to 3,112.
Health Commissioner Tom Farley said the case counts are similar to last week, so the previous decline in cases might be slowing and people should be careful.
Philadelphia expects to get 13,000 doses of the new Johnson & Johnson COVID-19 vaccine this week, with no more expected for three weeks. Farley pointed out that the amount is tiny compared to the number of people who still want vaccines, so the city is recommending vaccine providers use this single dose vaccine for people who are hard to reach, like people who are homebound and find it difficult get around, so the vaccine providers won't have to reach these people twice.
The city sent out links to sign up for vaccine appointments at the convention center yesterday, but people quickly shared them with others who are not supposed to be vaccinated now according to the city's phases. The sign up link had no disclaimer about who should be signing up.
Farley said the city had asked the developers of the PrepMod vaccine-scheduling software to address this early on, but the developers have not been able to fix the problem yet. For now, the city will tell people not to sign up for vaccine appointments without an invitation from the health department, and turn away people who are ineligible for a vaccine if they show up.
Farley said the city is inviting people in the city's vaccine interest database who are in the current priority groups (75 or older, frontline essential workers, certain medical conditions) to the mass vaccination sites. They are trying to include more people from ZIP codes that have not gotten as many vaccinations based on city vaccine data.
The Children's Hospital of Philadelphia started vaccinating teachers and child care providers recently. Today, Farley said that will expand to six sites.
The number of free food distribution sites in the city went up, to a new total of 56.
Flyers to welcome back fans Sunday
Health Commissioner Dr. Thomas Farley said Philadelphia will follow Pennsylvania's higher occupancy limit for indoor and outdoor events, which are now at 15% and 20% respectively. He added that sports teams can have fans back at their stadiums effective immediately.
The Wells Fargo Center announced they will have fans back for Flyers and 76ers games starting March 7. The center will only be able to hold around 3,100 fans, who will have to wear a mask at all times, do a health assessment questionnaire, and follow social distancing rules. The teams will prioritize season ticket holders. All bags are banned.
The Flyers have a home game this Sunday, and the next home game for the 76ers is tomorrow, with another one on March 14.
As of now, the people who clean the stadiums, like janitors and maintenance staff, are in phase 1C of the city's vaccine plan. Farley said the city has not yet gotten to thinking about whether to vaccinate them sooner so they can be safe around fans.
Pennsylvania starts new relief program for hospitality industry
Governor Tom Wolf announced a new program to support businesses in the hospitality industry hard-hit by the pandemic.
Counties can start grant programs to support eligible businesses, and receive funding from the state proportional to their populations. There is a total of $145 million in funding, which will be given out in $5,000 increments up to a maximum of $50,000.
The pandemic affected the business almost a year ago, starting with cancelled conventions. The workers that felt this the most are frontline staff, with a majority Black or Latino workforce.
Pa. task force weighs J&J vaccine deployment
The Pennsylvania Department of Health has not yet received any doses of the newly authorized Johnson & Johnson COVID-19 vaccine.
Later this week, the department will have more details about how many doses they get and how they plan to use them, said Lindsey Mauldin, senior advisor for COVID-19 response.
On Feb. 27, the Food and Drug Administration gave emergency use authorization to the Johnson & Johnson vaccine, which only requires one shot.
The Pennsylvania Department of Health is working with the joint COVID-19 task force with the Pennsylvania legislature as well as the Pennsylvania Emergency Management Agency to decide how to use the Johnson & Johnson vaccine in the state. Mauldin said that when it comes to making that decision, they will consider guidance from the Centers for Disease Control and Prevention, demographics, and how many doses pharmacies like CVS and Walgreens could get directly from the federal government, without going into further details about what any of that means.
Delaware has already announced it expects to get 8,000 doses of the Johnson & Johnson vaccine; New Jersey will get around 70,000 doses; Philadelphia will get 13,000 doses.
Pennsylvania has gotten more than 3.6 million doses of the Pfizer and Moderna COVID-19 vaccines through March 6, including more than half a million doses in the last week. The state has fully vaccinated more than 760,000 people.
The department's Your Turn tool, which tells people when they can get vaccinated, will be available in more languages including Spanish, Chinese, and German starting March 3.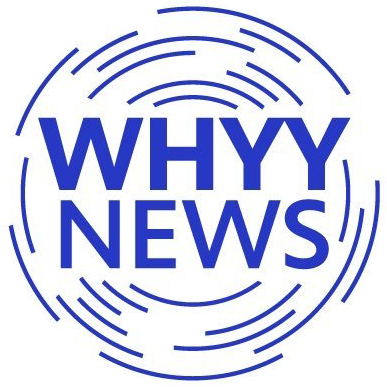 Get daily updates from WHYY News!
WHYY is your source for fact-based, in-depth journalism and information. As a nonprofit organization, we rely on financial support from readers like you. Please give today.