N.J. coronavirus update: Teachers, other workers eligible for the vaccine in 2 weeks
New Jersey is also opening up vaccine eligibility for members of the state's tribal communities and people experiencing homelessness.
Updated 2:39 p.m.
Ask us about COVID-19: What questions do you have about the coronavirus and vaccines?
New Jersey reported another 2,668 positive PCR tests as well as 643 new positive antigen tests Monday, for a cumulative total of 792,496 lab-confirmed infections since the start of the pandemic.
There were 1,865 coronavirus patients in New Jersey hospitals as of Sunday night, including 387 in critical care and 226 requiring ventilators. Hospitals also discharged 178 live patients.
Another 21 residents died from complications of coronavirus. There have now been 20,942 confirmed fatalities and another 2,331 probable deaths across the state.
Vaccine eligibility extended to teachers, other workers
New Jersey teachers, child care workers, transit workers, and other public safety workers will be eligible for the COVID-19 vaccine in the state starting March 15.
Gov. Phil Murphy announced the new round of vaccine eligibility Monday.
NEW: We're expanding vaccine eligibility. Starting March 15th, the following essential workers are eligible:

➡️Pre-K to 12 educators & support staff
➡️Child care workers
➡️Transportation workers
➡️Additional public safety workers

Watch our 1:00 PM COVID briefing for more info.

— Governor Phil Murphy (@GovMurphy) March 1, 2021
The next round of those eligible for the inoculation also includes Motor Vehicle Commission employees, members of the state's tribal communities, any other public safety personnel not yet vaccinated, and people experiencing homelessness.
Educators and teachers union officials in particular had been calling on the administration to make school staff eligible for the vaccine before a full return to in-person learning, but they were previously left off the list.
Two weeks after that, on March 29, even more people will become eligible for the vaccine in New Jersey. That group includes workers in the food and hospitality industry, elder care, warehousing and logistics, elections and postal workers, and clergy.
Murphy said that would make "several hundred thousand workers and residents" newly eligible for the vaccine in a matter of weeks, though the state is still working out the details of what is expected to be a surge in demand for the shot.
"The exact how and where — and in some cases when — is going to be worked out," he said.
The expansion of vaccine eligibility came as New Jersey neared its two millionth vaccine dose given, and just days after Johnson & Johnson received preliminary approval for its single-shot vaccine, the third coronavirus vaccine to hit the market.
J&J vaccine to arrive in company's home state
The initial doses of the third coronavirus vaccine are set to arrive Wednesday in New Jersey, which is also home to the pharmaceutical giant that developed the drug.
About 70,000 doses of the vaccine made by New Brunswick-based Johnson & Johnson are coming to the Garden State and another 22,500 doses will go to CVS and Rite Aid pharmacies there.
"Clearly, this is a point of Jersey pride," Gov. Murphy said in reference to the impending third vaccine option, which requires only one shot instead of two and does not need specialized refrigeration.
Health Commissioner Judy Persichilli said it will help the state ramp up its vaccination program.
"The J&J, Moderna, and Pfizer vaccines are all safe, effective options, and people should take the vaccine that is available to them."
Health officials said it was difficult to compare the efficacy of all three vaccines against each other — J&J had some lower efficacy rates than its competitors — because they were tested using different criteria.
In-person school in September, Murphy hopes
Gov. Murphy also said he hoped the state would be able to bring students back to school fully in-person in September, thanks to an expanding vaccine program and more teachers and staff getting the shot.
"I will be very surprised and disappointed if we're not," he said.
Murphy added that he hoped schools would at least be able to offer a hybrid curriculum, but emphasized that any return to in-person learning should only be done if it's safe.
As of Monday, 533 school districts were open for hybrid instruction, while 100 districts were entirely in person and 142 were all-remote. Twenty-seven districts had a mix of options across school buildings.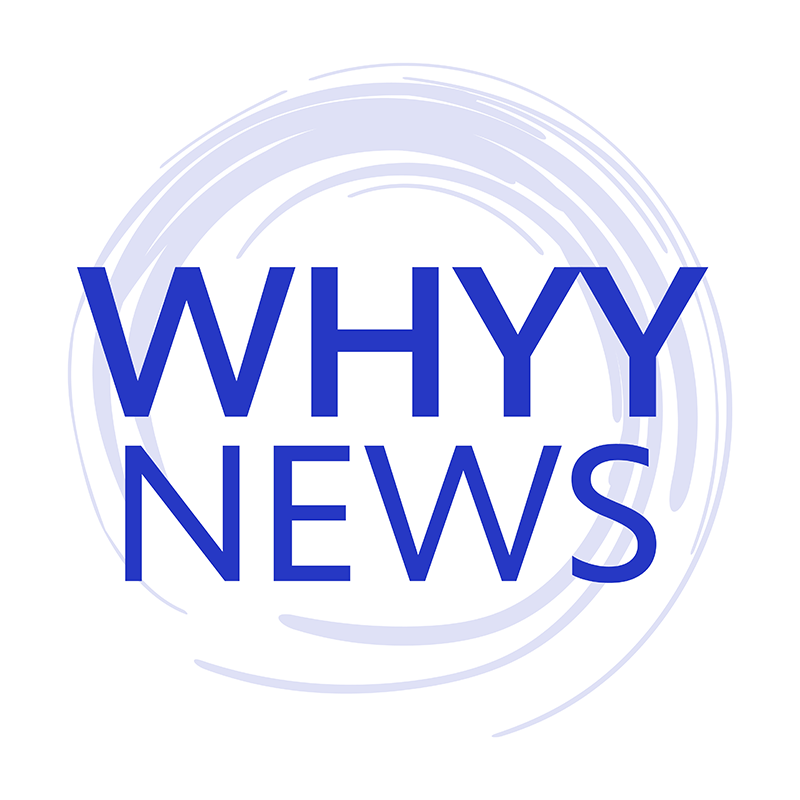 Get daily updates from WHYY News!
WHYY is your source for fact-based, in-depth journalism and information. As a nonprofit organization, we rely on financial support from readers like you. Please give today.