Wells Fargo Center puts fans back in the game
The Philadelphia Flyers will be the first to play in person for fans in a year. The 76ers will follow next weekend.
Almost exactly a year ago, the Wells Fargo Center shut down for the pandemic, as did every other public gathering venue in Pennsylvania on March 16, 2020.
That was also the day Phil Laws began planning to reopen.
"We started the second we walked out of here," said Laws, the general manager of the sports and entertainment arena. "It began with planning to get staff back in the building. The building can't sit empty. It was going to burn down eventually if we didn't get someone back in here."
Laws was only half-kidding about the building burning down. With so much high-powered electrical infrastructure and a massive climate-control system humming along, leaving the building without monitoring or maintenance might have been disastrous.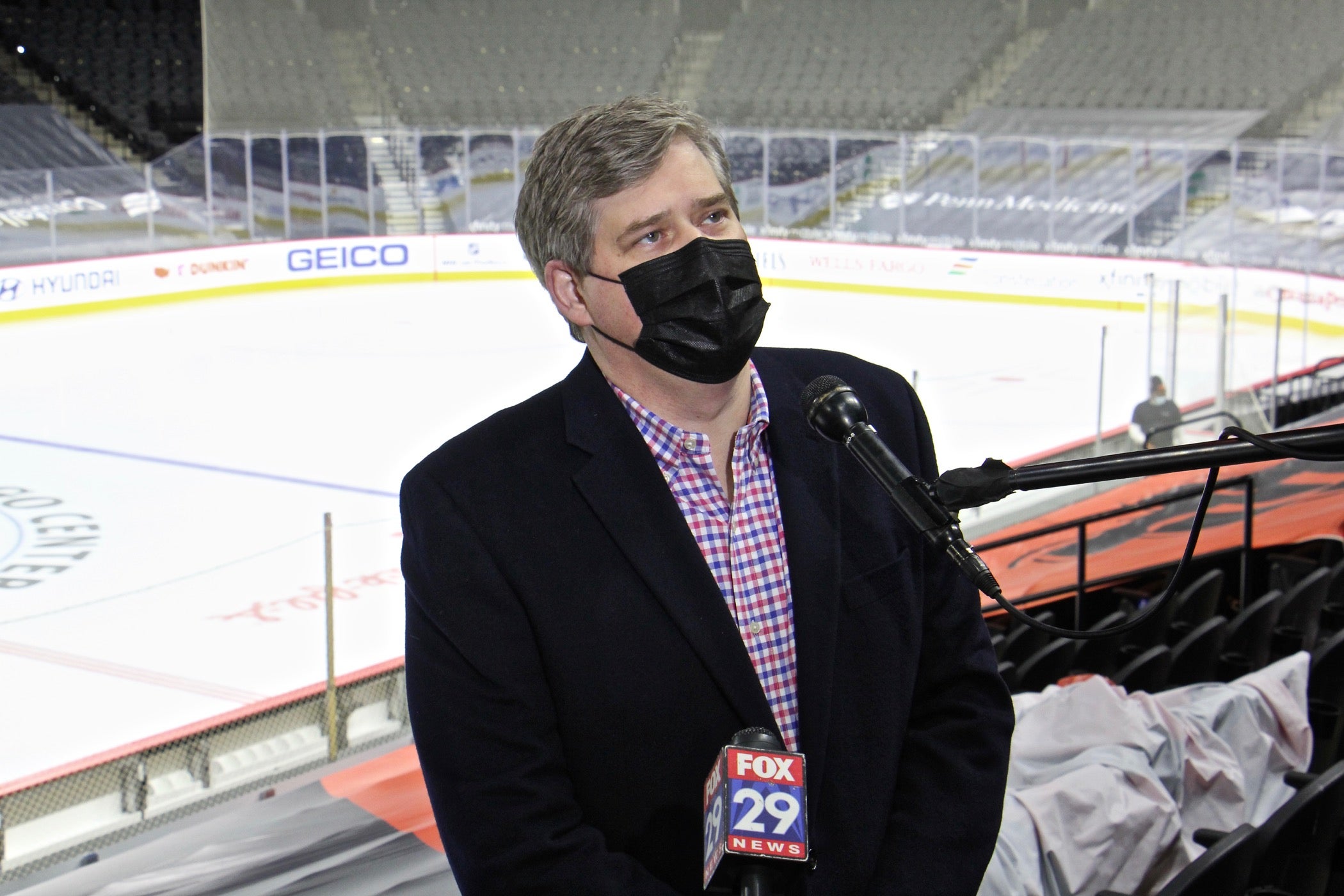 The arena was gradually repopulated over the last 12 months, first with staff, then with teams playing to empty seats. On Sunday, for the first time since last March, fans will be able to watch their team play in person as the Flyers take on the Washington Capitals.
A week later, on March 14, fans will be able to watch in person as the 76ers take on the San Antonio Spurs.
Of course, there will not be as many fans allowed as usual, and those attending will have to comply with a list of protocols. In an arena that normally seats about 20,000 people, only 3,100 tickets will be sold. Those tickets must be purchased in advance, online, and are distributed as electronic downloads to your phone. You scan your phone at the door, but only after you have gone through a tent outside, where game staff ask you if you've been exposed to COVID-19.
Every interaction is designed to be contactless and as virtual as possible. Food and drinks are available for purchase at concession stands that have been outfitted with QR codes. Fans scan the codes with their phones, which automatically sends them to an online menu where they place their orders.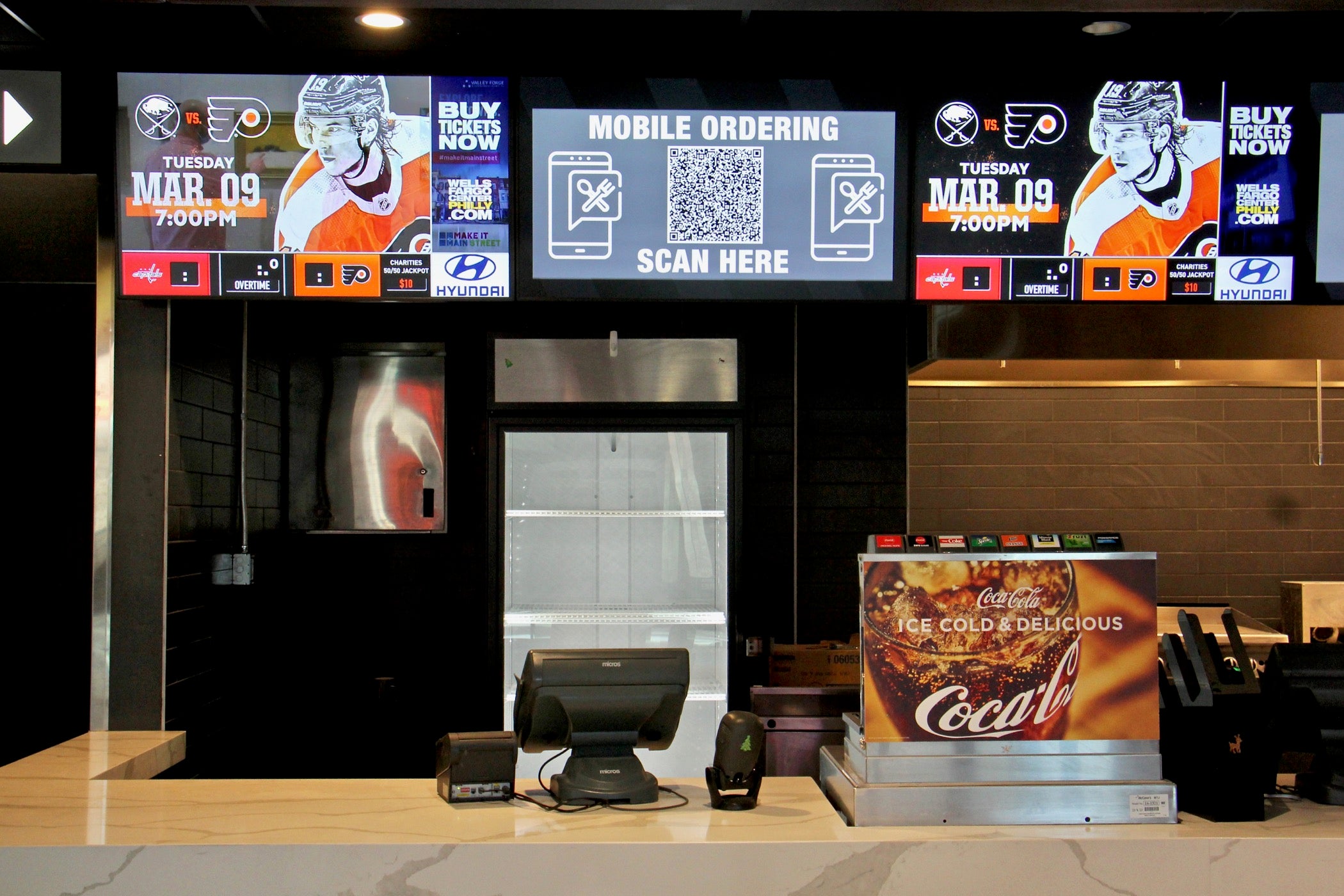 Seating is assigned based on the number of people in the party. Fan "pods" are restricted to two to four people, who are sent to designated seats spaced at least six feet from other pods of fans. Season-ticket holders will not be given their customary seats.
Face masks must be worn upon entering and kept on the entire time fans are inside the arena.
The Wells Fargo Center is taking cues from other arenas that have partially reopened. Laws said that over the last four months, a set of best practices has started to crystallize among arenas nationally.
In compliance with National Hockey League guidance, there are no rinkside seats. The first 10 rows of seating around the ice rink are not available to anyone. They are tarped over, to keep fans a safe distance from the players.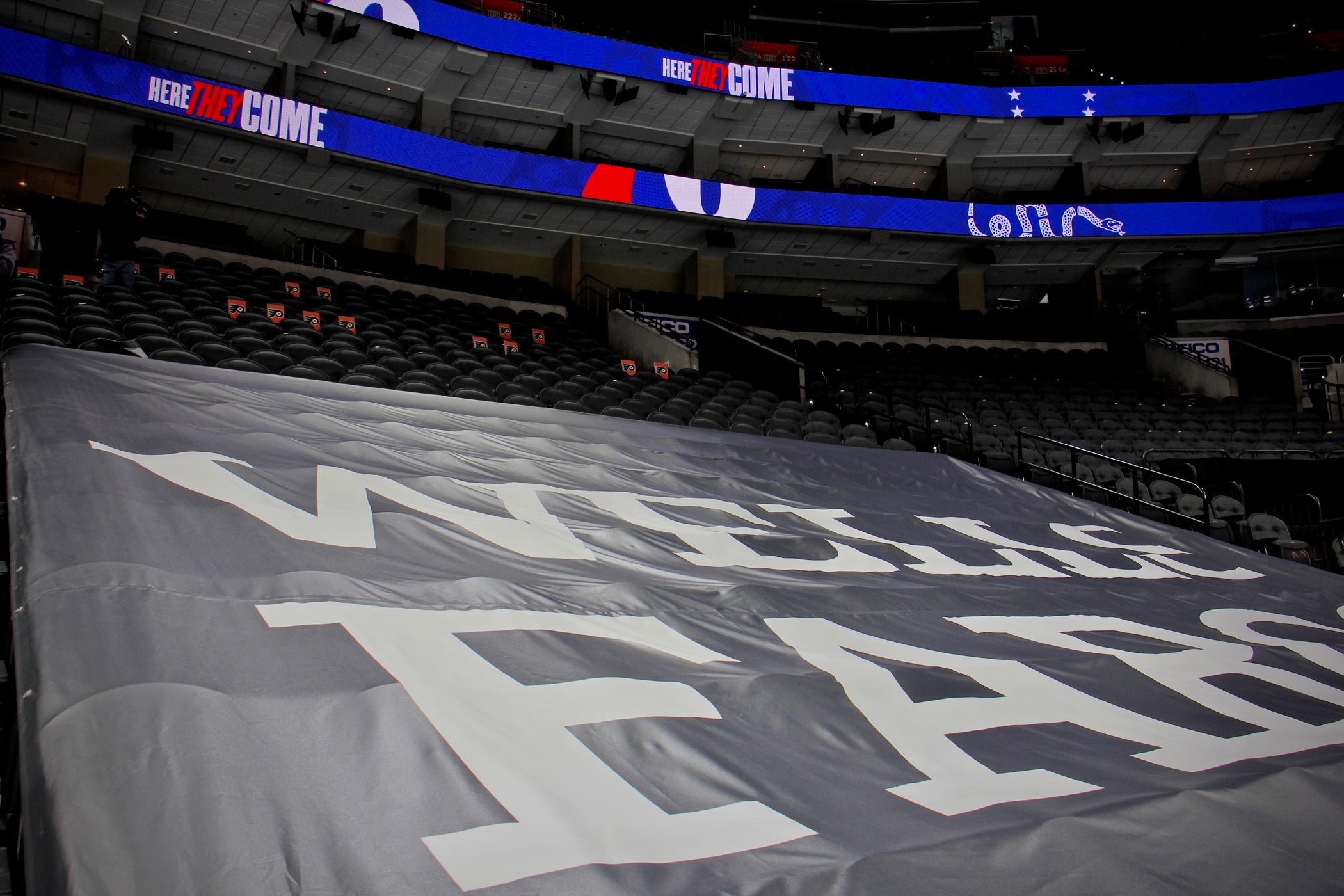 "We're the 26th or 27th NBA arena to reopen," Laws said. "We're not blazing a new path. We're building on a lot of experience that's been out there for the last few months."
Just a few months before the pandemic shutdown, the center finished a multi-year, $11 million upgrade to its HVAC system, a filtration and ventilation mechanism that can exchange 100% of the air in the arena with fresh air, bringing it to the appropriate temperature and humidity, every 30 minutes.
"I'd love to say we did it for the pandemic and had that foresight," said Laws. "We actually did it to make sure we could maintain the conditions for the teams."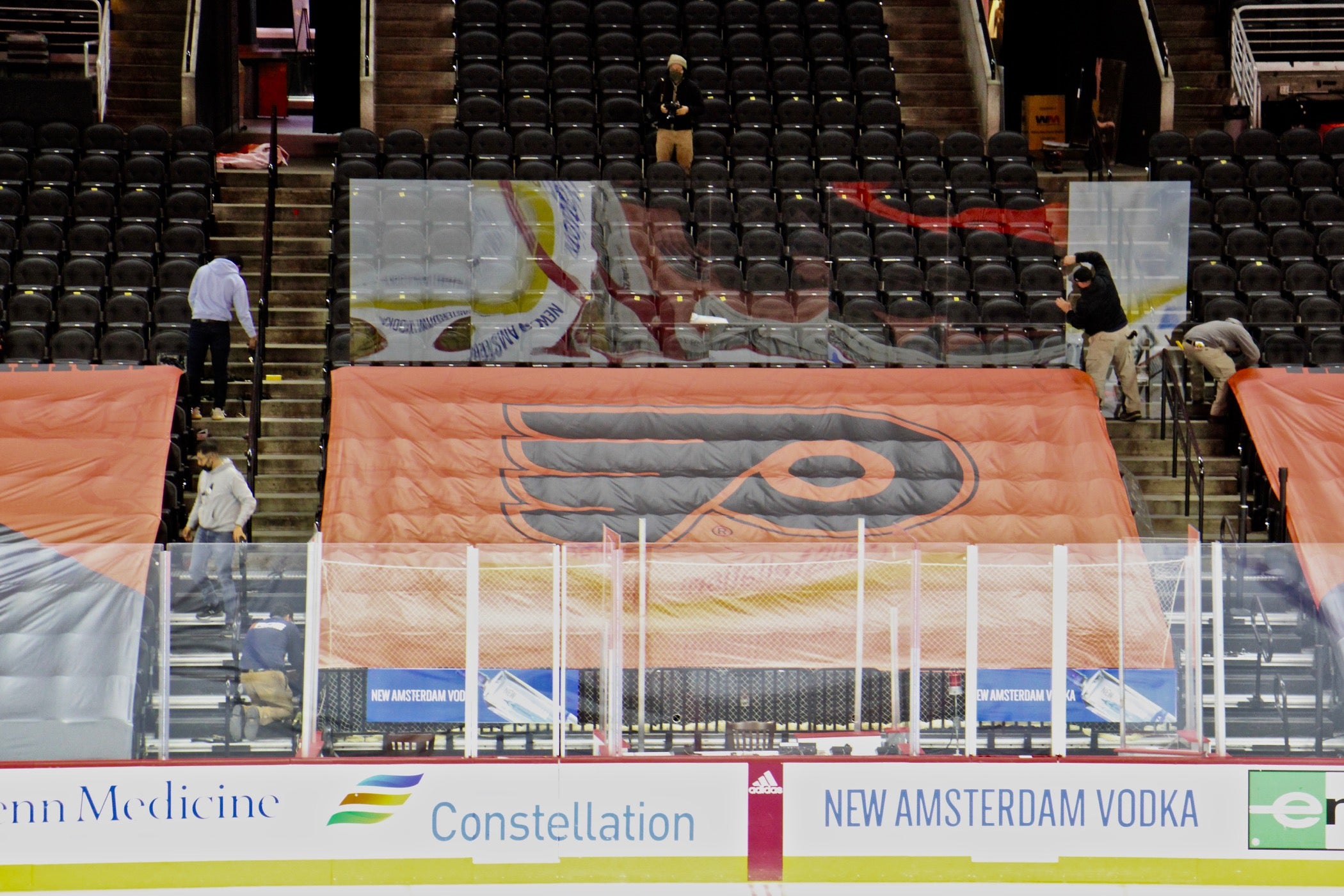 With upgraded systems and infection protocols, the Wells Fargo Center earned a WELL health-safety rating, an inspection certification by a third-party, for-profit company that is part of a vanguard of businesses setting the standard for environmental health in buildings.
With all the hoops fans will have to jump through to see a game, Laws wants to impress upon them that the arena still wants everyone to have a good time, even under restrictions.
"The core experience is still going to be good. Both of these teams are playing great. We've had great hockey, great basketball, and unfortunately, only me and a few other folks have been here to see it live," said Laws.
"There's still beer. We're going to sell beer for the first time in a year. That's a great milestone for us," he added. "But you gotta wear your mask. Wearing a mask isn't a ton of fun, we get that. It's not a lot of fun to enforce, I can tell you that. We want to message very clearly that the mask is the important thing. We're going to be very serious about it."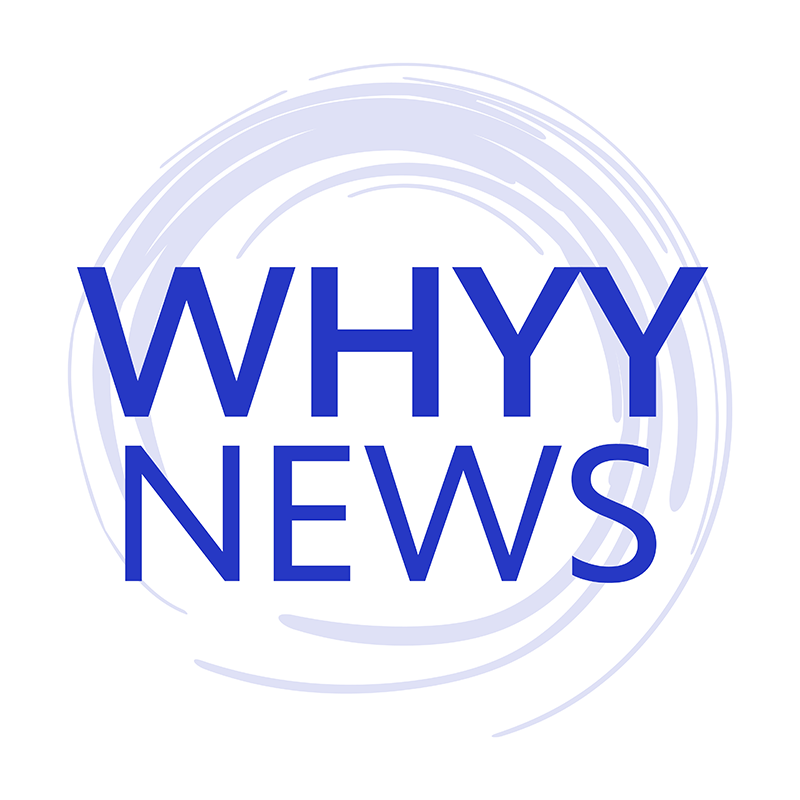 Get daily updates from WHYY News!
WHYY is your source for fact-based, in-depth journalism and information. As a nonprofit organization, we rely on financial support from readers like you. Please give today.