Flyers to honor frontline families with VIP treatment at every home game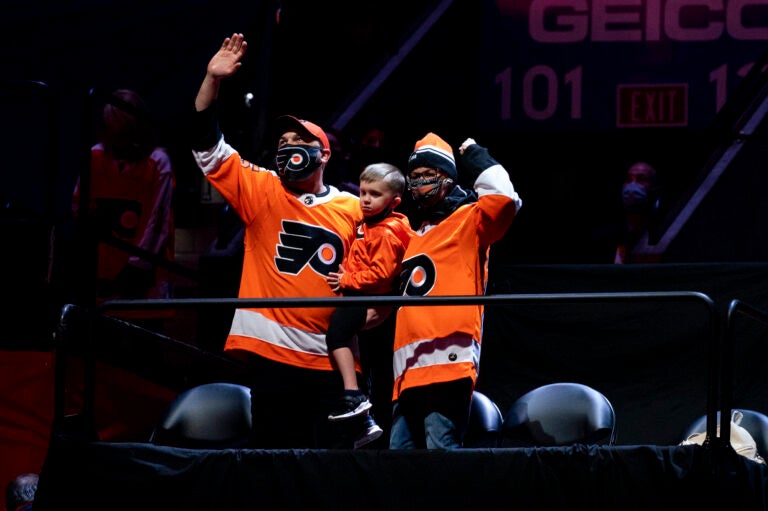 When the Philadelphia Flyers kicked off their regular season this week, the Wells Fargo Center was sparse — a now-familiar sight for sports fans during the coronavirus pandemic.
But behind the Flyers bench and adjacent to Gritty's game-day perch were two frontline workers: Amanda and Josh Hatheway.
The Langhorne couple, along with their young sons Westin and Carson, were the first to be recognized by the Flyers as part of a new program that honors essential workers during the pandemic.
Amanda, a nurse at St. Mary's Medical Center, cares for patients discharged from the hospital, including those who have been diagnosed with COVID-19. Josh, an EMT who also works for St. Mary's, is an EMT and clinical lead for the hospital's emergency room technicians. In addition to trauma patients who come through the ER, he treats COVID-19 patients.
It was only a few months ago, and well into the pandemic, that Amanda was diagnosed with leukemia.
After Amanda and Josh got a call from the Flyers about the home opener, they hung up in tears.
"I wasn't even sure what happened," Amanda said in an interview with the Flyers clubhouse. "I didn't even know if I was allowed to do this."
Josh looked over at his wife. "Get your oncologist on the phone," he said.
Before Wednesday night's puck drop, Flyers players tapped their hockey sticks to the ice in celebration of the Bucks County duo.
Big stick taps to Amanda and Josh Hatheway of Langhorne, PA, the first Flyers Frontline Family honorees. Amanda is a nurse at St. Mary's Medical Center & Josh is an EMT and clinical lead for all of the St. Mary's emergency room technicians. 🧡🏒🖤@BELFORGroup | #PITvsPHI pic.twitter.com/8DFhTrpy4A

— Philadelphia Flyers (@NHLFlyers) January 14, 2021
"Essential and frontline workers throughout the Philadelphia region are sacrificing so much for our community," said Valerie Camillo, president of business operations for the Flyers and Wells Fargo Center. "People like the Hatheways deserve to be recognized."
Camillo commended the couple, who she said have put their own health and safety on the line for their community.
"We're very simple people," Josh said of the VIP treatment. "So for us this is over the top."
Amanda's favorite moment, though, was seeing Flyers forward Oskar Lindblom take to the ice. The 24-year-old was diagnosed with Ewing's sarcoma in December 2019 and, after months of radiation treatments, Lindblom was able to join his teammates in the playoffs.
"He beat cancer," Amanda said. "That's my goal."
Honorees for the Flyers Frontline Families powered by BELFOR Property Restoration program, such as the Hatheways, are selected through a nomination process.
Those interested in nominating a local health care worker, first responder, or another essential worker can do so online.
General fan admission remains on hold, but the Flyers plan to continue the program when fans are able to attend home games again.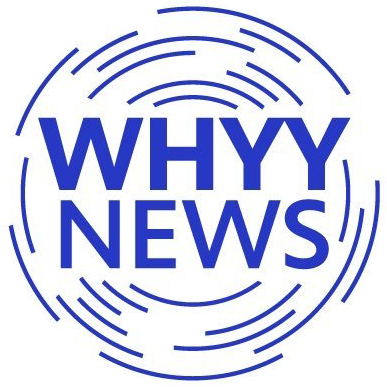 Get daily updates from WHYY News!