Seeing the Sixers in person, maybe a concert? Philly area enjoys reopening, with caution
While some people are eager to avoid having to buy hard-boiled eggs to get a drink at the bar, others say they're not ready for hugs and handshakes again.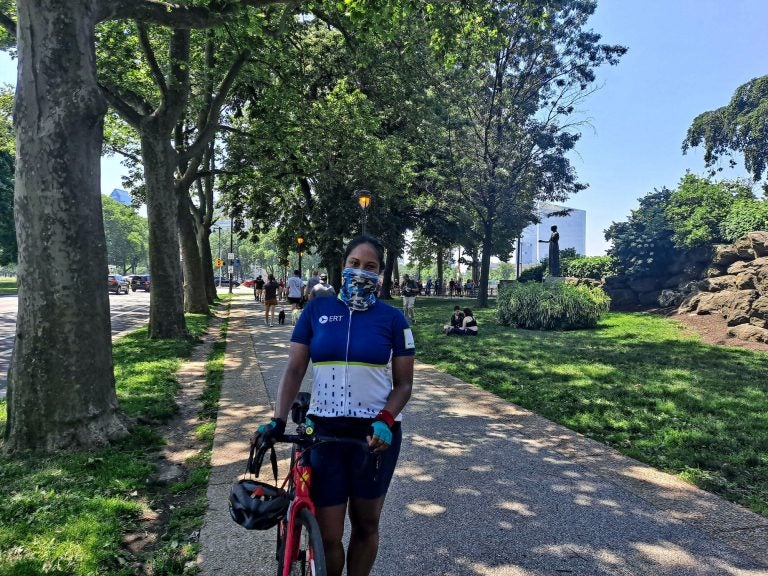 Ask us about COVID-19: What questions do you have about the coronavirus and vaccines?
Whether it's going to the movies, dancing at a concert, or watching the Sixers in person at a crowded Wells Fargo Center, the region is back, baby — sort of.
As of Wednesday, Philadelphia joined the rest of the commonwealth in dropping venue capacity limits, the outdoor mask mandate, and physical distancing rules. But while some people are eager to avoid having to buy hard-boiled eggs to get a drink at the bar, others say they're not ready for hugs and handshakes again.
Collin Sundt, for example, just became fully vaccinated against COVID-19 — as in he got his shots and waited the required two weeks — on Saturday. On his first day of "freedom," he made the trip with friends to the Philadelphia Flower Show, which is outdoors for the first time as a pandemic precaution.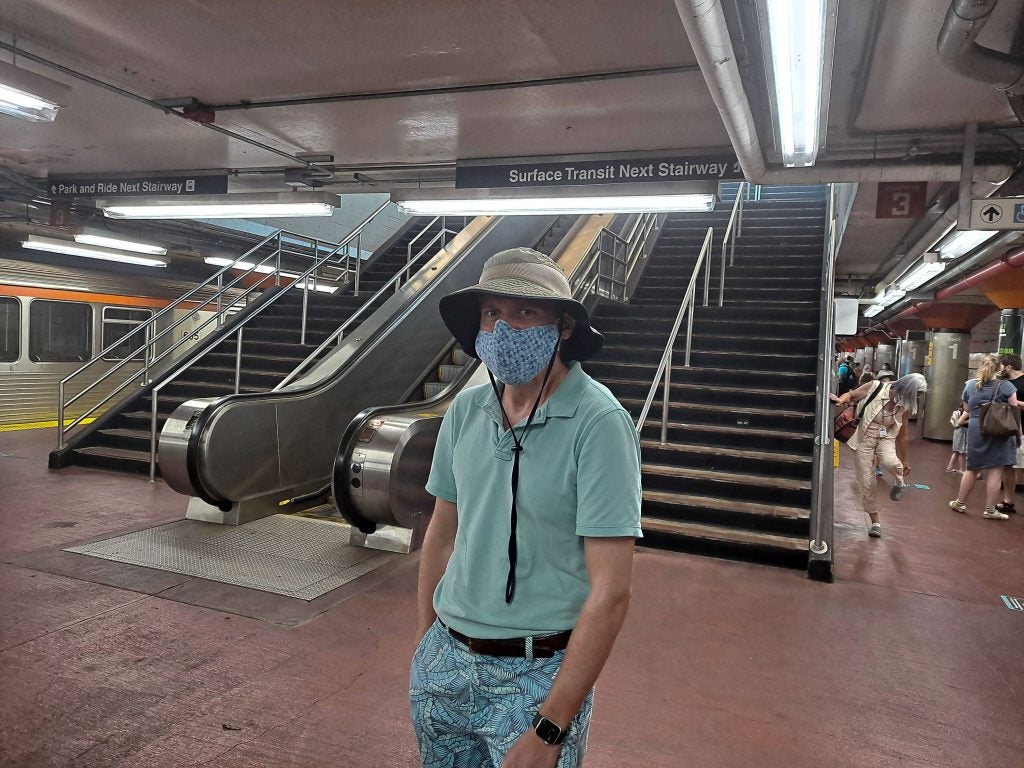 As a writer, Sundt said he's used to working from home, but he looks forward to breaking up the monotony now that he's protected against the virus.
"I'm not sure about being out amongst people again, but being able to go places … being able to just be out and not feel so anxious about that," he said, adding he looks forward to taking the train out to New York City and checking out some museums the way he used to do pre-pandemic.
Like Sundt, thousands of other people flooded the flower show in its first two days of opening, some opting to keep their masks off outdoors.
Sundt said it felt strange, and will likely take some getting used to, to take off his mask to get a break from the 90-degree heat.
For Jessica Perry, traveling outside the country — after avoiding doing so for more than a year — is right on the horizon. But for now, she'll wait to buy that plane ticket and like Sundt, she plans to keep a mask on as a precaution for a little while longer, even when riding her bike from her home in Old City across Philly.
The mask offers an added layer of safety for her and others, explained Perry. She's been happy to keep one on while exercising at her gym, which she returned to in April.
"Of course, we're reopening to a greater extent and my gym was only at half capacity and I think now it will be back at full capacity, so I'm not quite sure how that will feel," said Perry, who is already looking for the less crowded gym classes. Meanwhile, gym owners say they are ready to welcome more guests.
Psychologist Dana Garfin of the University of California, Irvine told NPR it's normal if a "return to normal" creates stress and anxiety for people. She suggests people set boundaries and return at their own pace, acknowledging what was lost this past year also helps.
But not everyone is struggling with reopening.
Ten-year-old Justice Hazzard said while virtual school offered a learning style she really enjoyed — "I made out OK, I actually like using a computer more," she said — she's ready to see her friends in person.
Justice is ready for the convivial aspects of living in Philly. Though she can't swim, Justice is most excited about the reopening of the city's pools, which were closed last summer.
Luke Warner, who lives in South Philly, already bought his first concert tickets to see City Bisco and Lotus at The Mann this July.
"I just like dancing and being in a crowd of people that are enjoying themselves and I love music as well, obviously," he said.
And for Bucks County resident Edgar Nuñez, nothing tops getting to attend Sunday afternoon's Sixers playoff game at the Wells Fargo Center at 100% capacity. Nuñez, who has been watching the Sixers since childhood and through years of rebuilding, said it was different for the team to play to half-empty seats.
"It wasn't as lively, the games weren't as exciting and loud, the players weren't feeding off the emotions," said Nuñez. "Since the restrictions have been passed to 100% capacity, you can just feel the electricity inside the stadium like when Ben Simmons makes a dunk or a three gets made by [Tyrese] Maxey, the place, everything gets set off."
I'll give Sixers fans credit, every time the team shows even the slightest bit of a pulse the fans are on their feet and doing their part.

— Derek Bodner (@DerekBodnerNBA) June 6, 2021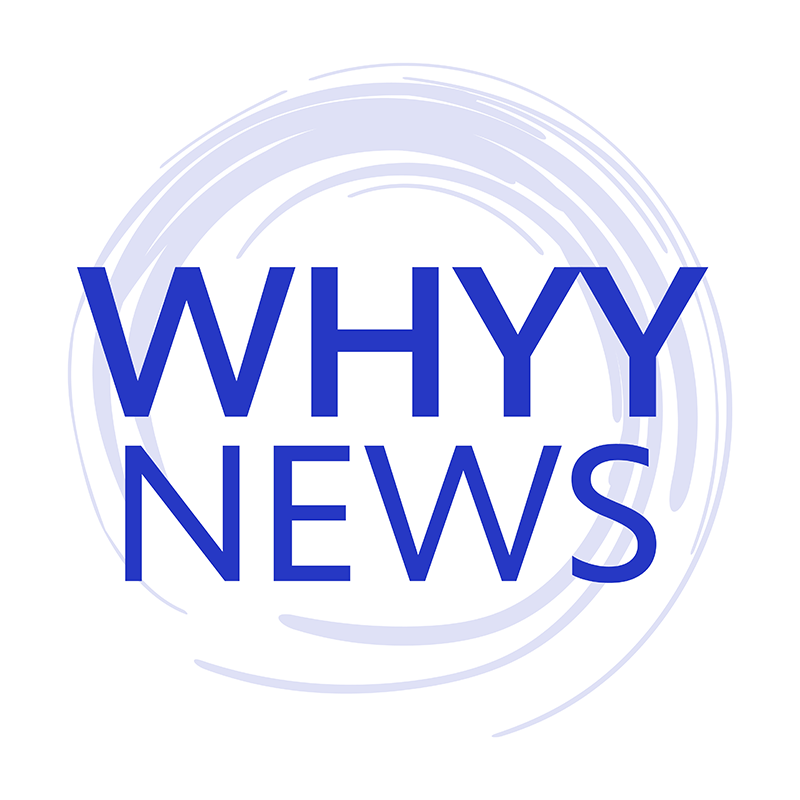 Get daily updates from WHYY News!
WHYY is your source for fact-based, in-depth journalism and information. As a nonprofit organization, we rely on financial support from readers like you. Please give today.