Help wanted: Philly indoor dining and events expand amid outdoor seating boom, short staffing
Many businesses plan to continue to invest in both indoor and outdoor spaces, often with less staff than before.
Listen
2:15
Philadelphia is easing restrictions on dining and events, bringing up indoor capacity to the highest point since the start of the pandemic. On May 7, indoor events like weddings and parties, can host as many as 75 people, and restaurants with proper ventilation can expand indoor dining to 75% capacity, according to the latest city guidance.
Even so, many businesses plan to continue to invest in both indoor and outdoor spaces, often with less staff than before.
"In May, we really spent the time building these outdoor ballrooms," said Joe Volpe, founder and CEO of the "wedding brand" Cescaphe. That meant hanging 15 chandeliers, building a dance floor, and decking out cocktail and dining tents at venues like Franklin Square and the Fairmount Water Works. There are even "private restrooms with granite countertops, all the bells and whistles," said Volpe.
Cescaphe had to reschedule 800 weddings last year, and Volpe said he expects to continue running the outdoor spaces into next year to deal with pent-up demand.
Those dreaming of a big indoor shindig will just keep waiting until the end of the month, when Philadelphia plans to open up indoor events further, to as many as 150 people.
After putting off nuptials for a year or more, "they don't want to compromise in any way," Volpe said.
If outdoor ballrooms are novel, 14 months into the coronavirus pandemic, outdoor dining is not. Restaurants in some of the densest parts of Center City have taken over streets for months and recently sought to expand their outdoor seating before getting snagged in a permitting snafu.
Rob Pelszynski opened the Mount Airy Tap Room six months before COVID-19 hit. Since then, the business has made do mostly with a combination of takeout and outdoor seating, he said. He does not expect expanding indoor dining, combined with the recently lifted prohibition on sitting at the bar, will make much difference to his bottom line.
On a given night, only two or three groups will pull up a stool at the bar, Pelszynski said, and in the dining room, "Without putting up barriers, I can't put more tables in there."
So, he's doubling down on outdoor seating, expanding his patio space in the coming weeks. It has taken him away from his original vision, but Pelszynski said, hopefully, "someday, we're going to be a real bar again."
As regulations ease, other factors such as a widely reported labor shortage and customer preference may be the new limiting factors.
When restaurant capacity lifts, "They can open up the reservation the night before and fill those tables," said Ben Fileccia, director of operations and strategy for the Philadelphia region with the Pennsylvania Restaurant & Lodging Association. Then he added, "if they have the staff."
Despite the official unemployment rate remaining well above pre-pandemic levels, "Now hiring" signs are prevalent around the city, and some restaurant owners report getting almost no response when they post help wanted ads.
"In 2019, [staffing] was the number one issue too," Fileccia said. "So it's not surprising at all that, you know, come 2021, [labor is short] when all of a sudden it's not just a few new restaurants that are opening, it's … everybody looking for staff."
At the Mount Airy Tap Room, Pelszynski said he had been trying to hire a chef for three months before finally finding one last week. Facebook and Craigslist ads for back-of-house positions get few bites. He said, after more than a year of risk, he understands the hesitation.
"It's been weird … all that unknown," he said. "Is today the day some jackass comes in with coronavirus?"
The jobs are also harder, said some workers and business owners. Indoor and outdoor spaces require covering more ground, and with fewer people back on the job there can be more work to spread around.
"I work sometimes six hours straight before I get a break, because it is so, so much things to do," said Suzie Wilson, 57, a prep cook at the Local Tavern in Terminal F of the Philadelphia International Airport.
To entice more people in, wages are going up, she said. She currently makes $14.50 and is expecting a $2 raise soon.
But Wilson said she doesn't think many of her coworkers will be back until more people are fully vaccinated. "People are scared to come into work," she said.
"I just recently received my second shot at the end of last week, so I was still waiting to be safe, as an older worker, to be able to go out and work with the public who are unmasked," said Jim Conway, a 40-year service industry veteran who most recently worked at Olive Garden for 16 years.
The restaurant industry is a lifetime home for some, but the pandemic could have shaken out others who wanted more stable opportunities, said Conway, so "people just found other jobs where they had more security."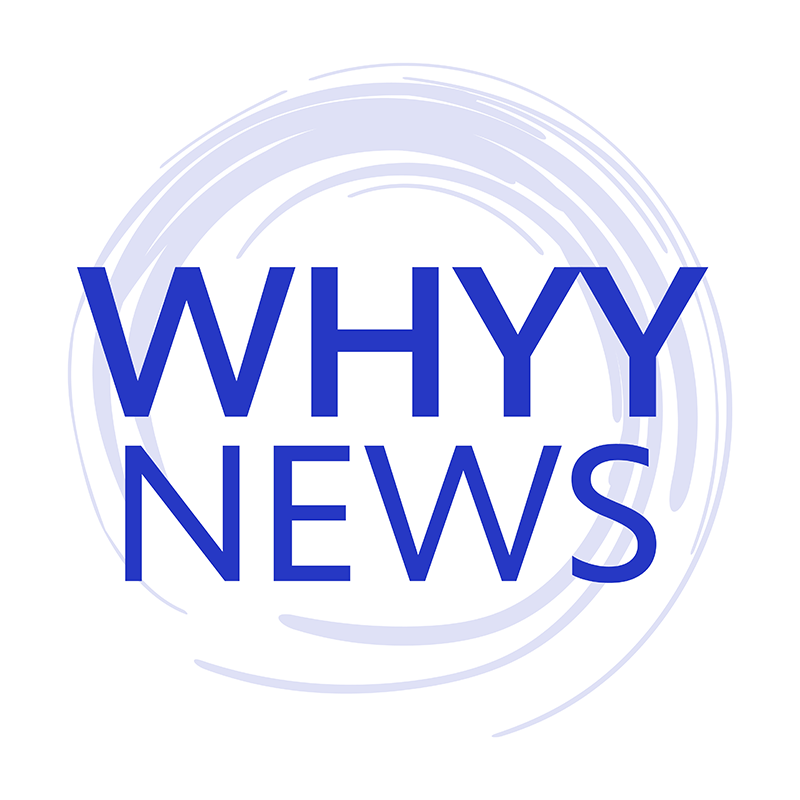 Get daily updates from WHYY News!
WHYY is your source for fact-based, in-depth journalism and information. As a nonprofit organization, we rely on financial support from readers like you. Please give today.