Philly to lift all COVID restrictions, except masking, on June 11
Mask orders will remain in place, but other business restrictions will come to an end. Officials urge vaccines for those going to large indoor gatherings.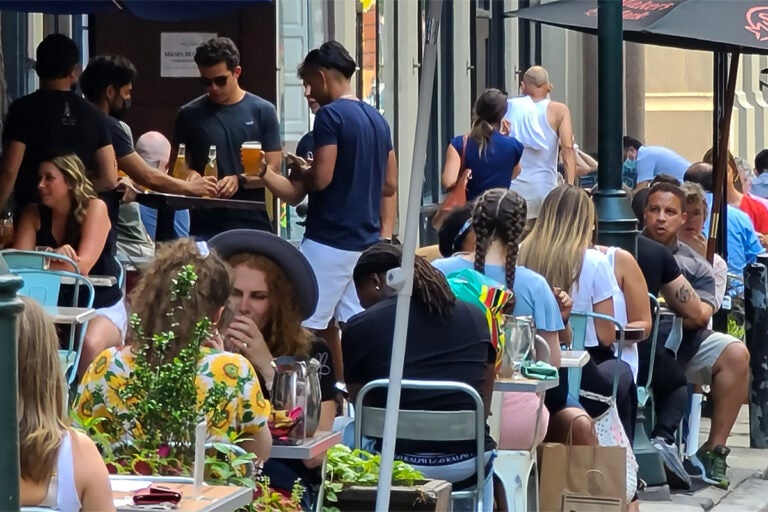 Ask us about COVID-19: What questions do you have about the coronavirus and vaccines?
The City of Philadelphia announced Tuesday that all COVID restrictions, with the exception of face mask requirements, will end on June 11.
"Today's announcement has been long-awaited in our 14-month battle against COVID-19. This moment is possible because of the immense sacrifices that Philadelphians of all ages made over the last year," said Mayor Jim Kenney in a statement. "As we look forward to our recovery, which will be strong, we have to stay mindful that the pandemic is not over. We are not yet declaring victory because cases and hospitalizations can rise again at any point if we're not diligent."
Philadelphia Health Commissioner Dr. Thomas Farley said the city will continue to enforce mask-wearing after June 11.
"We will enforce where we can and how we can," he said. "If we get complaints that people are in indoor settings without a mask, we can send inspectors for that. We're also in communication with the sports teams. And if we get complaints from the stadiums that fans aren't wearing masks we will communicate with them."
Farley wouldn't set a date for the lifting of the mask mandate. He said he wanted to see more evidence that vaccines are the key driver of case rates going lower — apart from seasonal virus trends.
"Right now the rates are falling quickly, I'm hopeful the vaccine is the reason for that, but I can't be sure," he said. "If we have more evidence the vaccine is the reason for that then we can feel comfortable we don't need masks. But if this is just the seasonal behavior of the virus then I  want people to keep their masks on."
Ahead of the end of stay-at-home orders, existing restrictions will be lifted or reduced on gatherings, restaurants, and other businesses on May 21.
While restaurants remain limited to 50% capacity (or 75% if meeting enhanced ventilation standards), the distance between seats will be reduced from six feet to three feet, and alcohol will no longer be required to be served with food. The same capacity limits also apply to casinos.
Businesses like retail stores and bowling alleys can operate without capacity limits, as can offices, but masks must be worn at all times. Previously, retail stores were capped at 20 people per 1,000 square feet. There are tougher restrictions on gyms, which cannot accept patrons above a 74% capacity limit.
Indoor gatherings have increased from 15% capacity to 50% for non-catered events only. Outdoor events also can fill their seats at 50% occupancy, while events without seating can have no more than 33 attendants per 1,000 square feet. Previously, outdoor events were limited to 20% capacity. A distance of three feet must be kept between participants of indoor and outdoor gatherings.
Pa. further lifts gathering limits
Across Pennsylvania, the Wolf Administration also announced further restrictions lifting. Event and gathering maximum occupancy limits will be increased from 25% to 50% for indoor gatherings and 50% to 75% for outdoor events. Both will be effective Monday, May 17.
All restrictions are set to lift across the state on Memorial Day, with the exception of face mask requirements. The restrictions do not apply to Philadelphia, which has its own COVID-19 mitigation measures.
"As more Pennsylvania adults get vaccinated and guidance from the CDC evolves, we can continue to move forward with the commonwealth's reopening efforts," said Gov. Tom Wolf in a statement. "We recognize the significant strain businesses have faced during COVID-19 mitigation efforts. Throughout the last year and half, we have seen businesses continue to put the safety of their patrons first and I believe they will continue to do so even with this capacity increase."
The administration says the current order requiring Pennsylvanians to wear masks will be lifted when 70% of Pennsylvanians age 18 and older are fully vaccinated.
As of Tuesday morning, the state has administered first doses of vaccine to 52.7% of its entire population — ranking 10th nationally.
Pennsylvania ranks 5th among all 50 states for total doses administered, with 45.6% of residents age 18 and older now fully vaccinated.
Montco begins vaccinating children aged 12-15
The Montgomery County Office of Public Health announced Tuesday its vaccine eligibility is opening to people aged 12-15 at county-run clinics. Those under 18 must be accompanied by a parent or guardian.
The county will give Pfizer vaccines for those aged 12-17 and the Johnson & Johnson to those 18 and older.
Residents can make a vaccine appointment online. Appointments are recommended but not required. Walk-ups are accepted at any clinic.
Montco is the first Pennsylvania county to make the announcement. The state department of health said it was waiting for approval from the Centers for Disease Control and Prevention, which is set to meet Wednesday. The Food and Drug Administration greenlit the plan to expand eligibility on Monday.
Philadelphia school leaders plan more vaccine efforts with CHOP
At a city council budget hearing Tuesday, the School District of Philadelphia leaders say they plan to work with the Children's Hospital of Philadelphia to help vaccinate students in the 12-15 age range.
Superintendent William Hite hopes the district can get ahead of distributing the vaccine for everyone 12 and older ahead of plans to offer 5-day-a week in-person school in the fall.
"Not only are we working with CHOP, we're working with other organizations like Black Docs, and others, who are already out in some of these communities that could also help us expand the availability, particularly for the younger children, more broadly."
The district estimates about 55% of its staff has been vaccinated so far.
And leaders say they'll also work with CHOP and the Department of Public Health to distribute booster shots to staff if recommended.
WHYY's Emily Rizzo contributed reporting.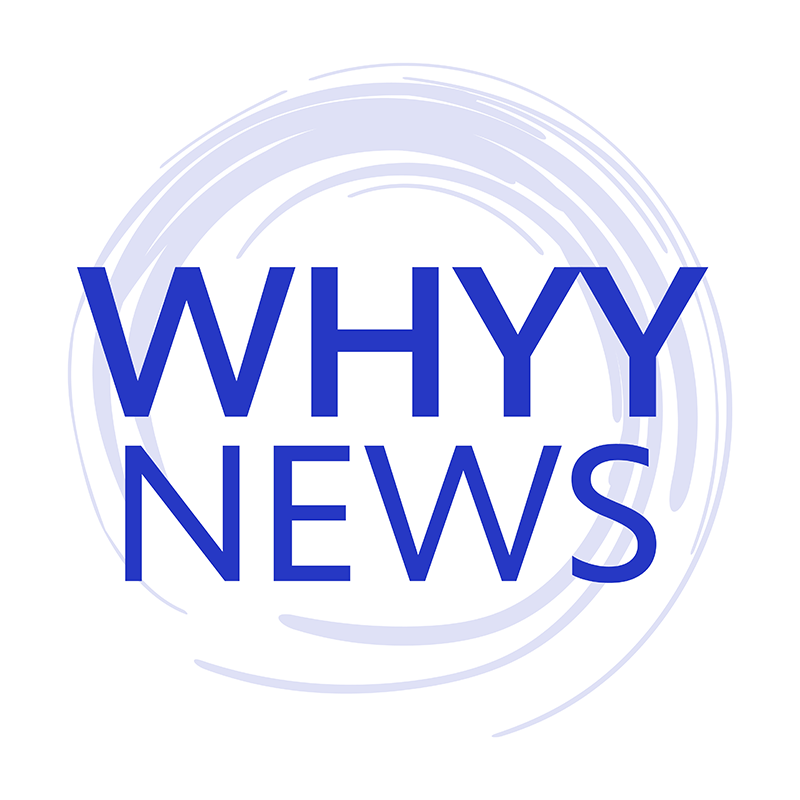 Get daily updates from WHYY News!
WHYY is your source for fact-based, in-depth journalism and information. As a nonprofit organization, we rely on financial support from readers like you. Please give today.