After a spike in deadly car crashes, Kenney vows to 'redouble' traffic safety efforts
A new report from Mayor Kenney's administration shows Philly has a long road ahead for efforts to improve traffic safety while making transit more sustainable and equitable.
A new report from Mayor Jim Kenney's administration shows Philly has a long road ahead for efforts to improve traffic safety while making transit more sustainable and equitable.
Back in 2018, the city's Office of Transportation, Infrastructure and Sustainability launched the CONNECT Plan, which broadly sought to set a new agenda for transportation spending with an eye on "Vision Zero" goals of eliminating auto fatalities while strengthening bike, pedestrian or mass transit links.
A status update released this week shows some progress over those three years, like the installation of new protected bike lanes and bus priority lanes, a major overhaul of the American Street corridor and red light cameras along Roosevelt Boulevard the city says caused a 93% decrease in speeding.
"The last three years have had many successes and many challenges," Kenney writes. "While many of our initiatives have been delayed or reshaped by the pandemic, we're proud that we're still moving forward on all of the major goals that we set out in the CONNECT Plan in 2018."
Kenney administration officials conclude that the city accomplished 61% of the improvements they set out to complete by 2020.  The administration classified 6% of projects as stalled and 1% obsolete while 32% were moving ahead on a delayed timeline. Officials reported that 73% of the projects targeted for completion in 2025 were at low-risk of disruption.
But transit experts, like University of Pennsylvania professor Megan Ryerson, say the city is still moving too slowly — especially given that 2020 saw the worst year for auto deaths locally in well over a decade. Over the12 months, 156 people were killed in crashes on Philadelphia streets, an 82% increase over the previous five year average.
"I think there has been progress. I think it has been much too slow," she said.
She notes the city's report positively assesses efforts to create two pilot "slow zones" near neighborhood public schools and questioned why the city had meted out these improvements when it had received nearly 40 applications from other interested groups.
"There was immense interest in the slow zone program but limited funding," she said. "Our city leaders need to prioritize funding safe infrastructure in neighborhoods so we aren't fixing infrastructure in a few select locations."
The report acknowledges the sudden spike in auto-related deaths — which planners linked to decreasing congestion and increasing traffic speeds during the pandemic — and admits the city fell behind on key initiatives, including the effort to eliminate traffic deaths.
"We are not on track to achieve the goal of Vision Zero by 2030," the report's authors wrote.  "We will redouble our efforts to implement a Safe Systems approach for traffic safety and will leverage anticipated Federal funding to deliver more Vision Zero projects."
The pandemic set the city behind on Vision Zero on multiple fronts. Not only did deadly traffic crashes become more common, the level of city resources available to improve safety infrastructure dropped.
Last year, the city cut more than $2 million allocated to Vision Zero when the pandemic forced an emergency rewrite of the city's budget in 2020. This year, Kenney restored $1 million in funding, but a much larger cash infusion is needed to significantly reduce fatalities, advocates say.
Plans for more traffic calming improvements, increased road repaving, installing LED streetlights or modernizing the SEPTA's aging trolley fleet, for example, are all listed as years behind schedule or at risk of "non-completion."
The report blames the pandemic and other unexpected obstacles for some delays. However, Ryerson notes certain plans have been in the works for many years and, in reality, there were often more complex political factors at play.
"It's a mix of a lack of funding and a lack of support, be it from council, neighbors, or businesses," she said. "The city was unable to extend the protected bike lane along Chestnut Street deeper into West Philly because a City Council member opposed it, for example."
She also pointed out the long-in-the-works traffic calming along Washington Ave that was meant to break ground this summer, but instead was delayed by the city to 2022 to prioritize a backlog of ostensibly more "shovel-ready" road improvements. The latest report says only that the city hopes to complete the project before 2025.
Still, Ryerson praised the status report for making reengineering streets its top priority, and promising to "redouble" efforts to implement these improvements.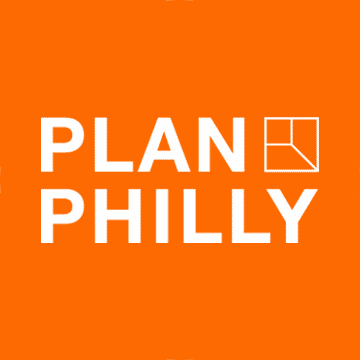 WHYY is your source for fact-based, in-depth journalism and information. As a nonprofit organization, we rely on financial support from readers like you. Please give today.