In a bid to speed up transit commutes, Philly to test bus-only lanes in Center City
The twin bus-only lanes will run along a particularly congested stretch of Market Street and John F. Kennedy Boulevard in Center City.
Philadelphia transit agency SEPTA and the Pennsylvania Department of Transportation will break ground Monday on a project to create twin bus-only lanes along Market Street and John F. Kennedy Boulevard in Center City.
The lane restriping will run between 20th and 15th streets and is part of an 18-month pilot project that will see auto traffic reduced from three lanes to two, with the remaining right-most travel lane on each street prioritized for bus access. The lanes will close Monday. Cars will still be able to cross the bus lane to access parking at the curb or take right turns.
The streets were selected due to the high frequency of bus usage: Thirteen different lines converge along the two stretches.
Half of the people using both streets are bus riders, according to the city. Christopher Puchalsky, director of policy at the City's Office of Transportation, Infrastructure, and Sustainability said the bus-only lanes would help increase transit efficiency, reduce congestion, and help make the city's transportation system more equitable.
"High-quality public transit is critical to addressing the climate crisis and ensuring all residents have access to opportunity," he said. "In Philadelphia, 42% of African American residents do not own a car and 50% of households in poverty do not have a car,"
Market Street, JFK, and protected bike lanes on both streets will remain open for traffic during construction, although the city indicated there would be periodic closures of the right-most travel and parking lanes. Construction is expected to take one month.
While the city already has bus lanes along Chestnut Street and other portions of Market Street, there is no physical separation between auto traffic and, in practice, the lanes are largely ignored by drivers.
The city has previously discussed the possibility of automated fines for scofflaw drivers, employed in other cities to encourage compliance, but has not yet instituted such a system. Officials say they will work with the Philadelphia Parking Authority, city, and SEPTA Police to enforce traffic restrictions on the new lanes.
Transit advocates offered mixed reactions to the Market-JFK plan.
Ben She, from urbanist political action committee 5th Square, praised the city for creating the first bus priority lanes in decades. But he questioned why the project stopped short of 30th Street, a major transit hub just across the Schuylkill River from the planned bus lanes.
"This is a start to help an estimated 23,000 daily riders from across the city and region with a faster and more reliable ride to Center City," She said. "We would also urge OTIS and PennDOT to immediately begin negotiations to extend the bus lane to 30th Street, as it would continue to improve the six SEPTA bus routes that serve almost the entirety of Northwest Philadelphia as well as King of Prussia."
Joy Huertas, a spokesperson for the Mayor's Office, said the city had elected to focus on just five blocks of Market and JFK because those areas had fully converted to one-way traffic. The streets switch to two-way traffic west of 20th Street.
"However, because this is a pilot, we can evaluate the effects and consider extensions in the future," she said.
The project is part of SEPTA's plans to overhaul its flagging bus service, known as the "Bus Revolution." The $25 million project seeks to change routes, update frequency levels to meet new demands, and reposition buses in the city's transportation network.
"We look forward to working with the City and PennDOT to gain valuable insights that will help inform our efforts to enhance bus service with a focus on equity, environment and economy," said SEPTA General Manager Leslie Richards.
Following an 18-month pilot, the city said the "project will be evaluated for its effects on roadway safety, transit speed and reliability, congestion, and public support."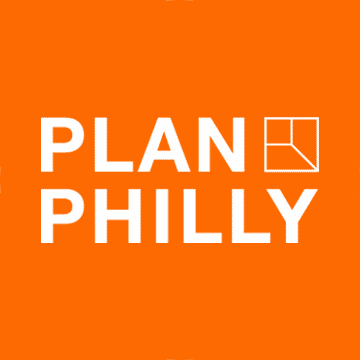 WHYY is your source for fact-based, in-depth journalism and information. As a nonprofit organization, we rely on financial support from readers like you. Please give today.