As street sweepers return to Philly, some residents see a sign of progress
Monday marked the first day of Mayor Jim Kenney's latest street-sweeping program, a long-awaited return of cleaning crews to residential areas.
Street sweepers were out in Philadelphia Monday for the first regularly scheduled cleaning of residential blocks by the city in years –– and, in another recent first, residents moved their cars to make way for the cleaning crews.
Philadelphia is the only major city without a comprehensive cleaning program, following years of budget cuts and complaints about related parking regulations. Following a limited street cleaning pilot in 2020, the city committed $62 million over the next five years to boost mechanical sweeping and, last week, rolled out plans for the "phase two" pilot program that commenced Monday. Four zones in North, South, and Southwest Philadelphia were selected by the city's Streets Department for weekly cleaning and marked with new parking asking residents to move their cars out of the curb line.
Under the city's plan, mechanical sweeper trucks — and parking restrictions — alternate between north-south streets on Monday and Tuesday, and east-west streets on Thursday and Friday, between 9 to 11 a.m.
After the last phase of the pilot, when Streets officials found that leaf blowers alone could not effectively clean litter, the department is using a "hybrid" approach, involving both sweepers, compactors, and crews equipped with brooms or leaf blowers to help dislodge trash from under parked vehicles.
Portions of the Strawberry Mansion neighborhood, between 25th and 33rd streets from Diamond St. to Lehigh Ave., were one of the four pilot zones cleaned on Monday. Tonnetta Graham, head of the Strawberry Mansion Community Development Corporation, said that she was pleasantly surprised to see sweeper trucks hit her block along 30th Street around 9:30 a.m. on Monday morning.
"It was a good sight. It's showing some initiative and moving in the right direction," Graham said. "I ain't gonna lie though, I thought 'they ain't gonna come.' But I moved my car anyway."
The Philadelphia Parking Authority has not yet begun fining drivers who fail to move their cars during sweeping hours, and officials say they will issue warnings during the early weeks of the pilot. The fine will be $31, according to the PPA.
Graham said that she and other neighbors received fliers and she attended an online information session about the cleaning pilot and new parking rules. She said that, at least on her block, nearly all her neighbors voluntarily moved their cars, although sweeper crews were forced to navigate around a different obstacle.
"Everybody on the block moved their cars, but we have a couple of abandoned cars. And there's a garage that lets people leave their cars for service," Graham said. "Those were the only cars that didn't move."
She said neighbors were working to get those cars moved out of the way so next time the cleaners come the block is clear.
Sweepers also hit a section of South Philly, from McKean St. to Oregon Ave. between 4th and 8th streets. There, neighbors painted a different picture.
New "no parking" signs were posted along cleaning routes and several residents said they did see the trucks come out. But neighbors like Debbie Esola said most drivers along her block of 8th Street had simply ignored the numerous signs, meaning sanitation trucks couldn't reach litter accumulating in the curb line.
"I think it would be nice if they actually did some cleaning," she said. "But the truck just went by real quick. There's still trash and yuck everywhere."
Esola said litter was a problem on her block — someone had just dumped bagged trash next to her steps — and she welcomed cleaning efforts. But she was skeptical people in her tightly packed neighborhood would ever respect the new parking rules.
"There's nowhere to put their cars," she said.
Crystal Jacobs, a spokesperson for the Streets Department, said the cleaning pilot is still in a "beta" phase that will evolve as the city works out remaining problems in the coming months.
"For this phase, we expected there would be challenges with expanding a comprehensive, hybrid program that includes various moving parts," she said. "We anticipate an adjustment period for motorists to become aware of the newly posted signs and the launch of the program."
Even as it plans to expand cleaning services, the Streets Department has grappled with chronic delays in weekly trash collection and related labor shortages. As sweepers patrolled Esola's block, other parts of South Philly nominally scheduled for Monday morning trash collection saw bagged waste sit uncollected into Monday afternoon.
Even so, the city says its plan is to gradually expand the sweeping pilot to encompass 10 different zones across the city.

WHYY is one of over 20 news organizations producing Broke in Philly, a collaborative reporting project on solutions to poverty and the city's push towards economic justice. Follow us at @BrokeInPhilly.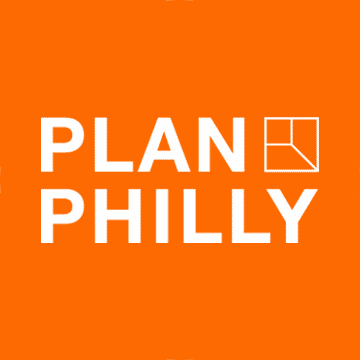 WHYY is your source for fact-based, in-depth journalism and information. As a nonprofit organization, we rely on financial support from readers like you. Please give today.