After outcry over dirty streets, Kenney to revive cleaning in 7 Philly neighborhoods
Philadelphia will launch an expanded street cleaning pilot over the coming weeks — and begin asking residents to move their cars to make way for mechanical sweeper trucks.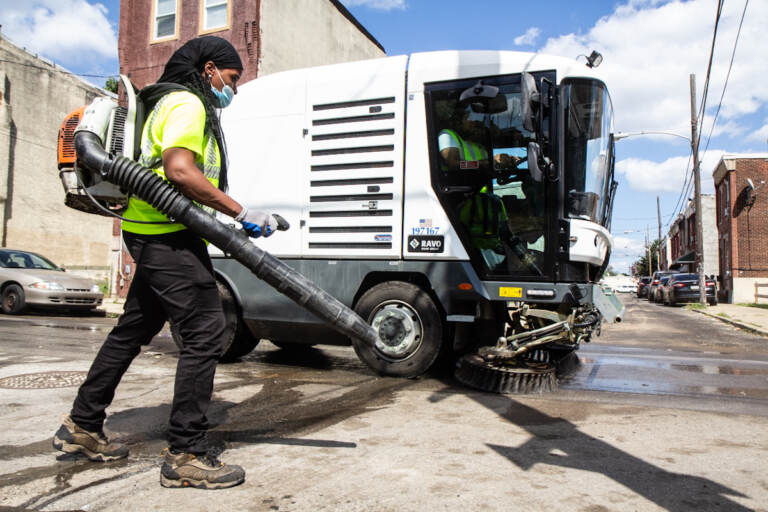 Philadelphia will launch an expanded street cleaning pilot over the coming weeks — and begin asking residents to move their cars to make way for mechanical sweeper trucks.
Supported by a $62 million, five-year investment in street cleaning services, the expansion will bring "hybrid" cleaning crews — utilizing everything from trucks and sidewalk sweepers to push brooms — to 14 different areas of the city, effectively doubling up on seven areas targeted for an earlier phase of the pilot program.
Cleaning season will run through the end of November. Four areas will be targeted for cleaning to commence almost immediately, beginning on August 9th:
North Central: Broad to 22nd streets from Glenwood Avenue to Diamond Street
South Philly: McKean Street to Oregon Avenue from 4th to 8th streets
Southwest: Woodland to Kingsessing avenues from 49th Street to Cemetery Avenue
Strawberry Mansion: Diamond Avenue to Lehigh Street from Sedgley Avenue to 33rd streets
Drivers that fail to move their cars will initially be issued warnings by the Streets Department's SWEEP enforcement unit, but later enforcement will be turned over to the Philadelphia Parking Authority for fines. The current fine is $31 dollars.
"The city's densely populated neighborhoods present challenges when relocating vehicles. The areas can be tight and finding parking spots can be challenging. Therefore, relocation of vehicles will be selected based on the size and density of each block," Williams said.
Commissioner Carlton Williams said the administration's ultimate goal was to enact cleaning services citywide, painting this initiative as the "beta testing" phase for sweeping service.
"We consider it to still be in a test phase for the first couple of months," he said. "We want to make sure routes are completed and adjust logistically over the next couple of months to ensure we're delivering service as promised."
Complaints about parking and funding cuts have left Philadelphia as the only major city lacking a comprehensive street cleaning program. In 2019, following a WHYY News report that found the Philadelphia Parking Authority was still collecting ticket revenue on streets marked for cleaning despite the withering of service, the city pledged to revamp sweeping operations through a pilot program. While the city declared the pilot a success, sweeping was cut again during pandemic-era budget trimming. That funding was restored in the budget passed in June.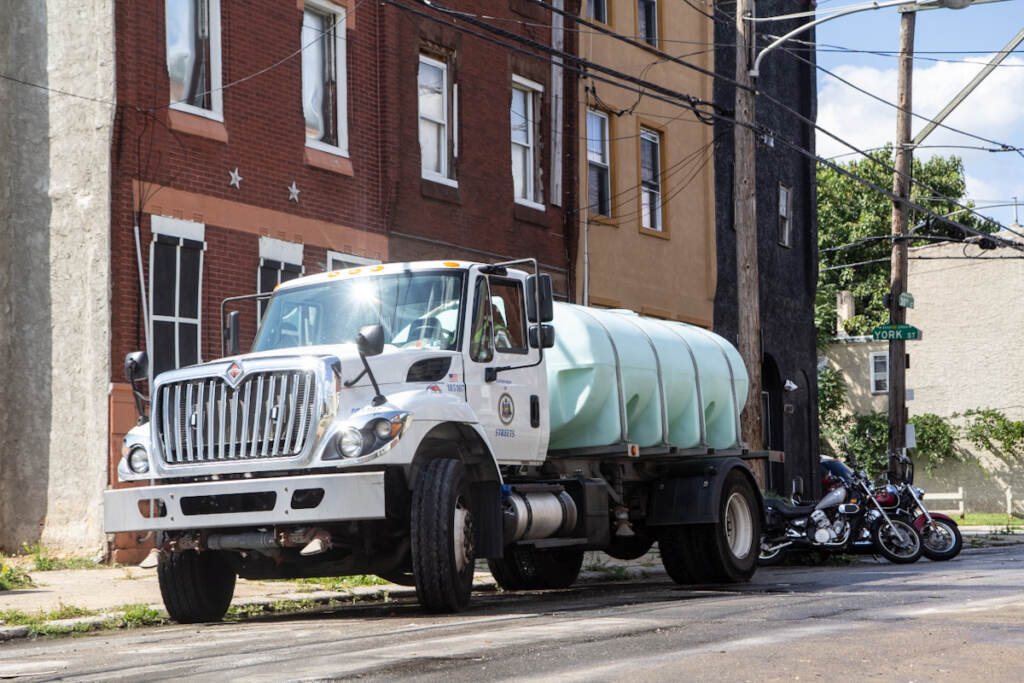 The targeted cleaning zones were selected from the dirtiest areas on the city's Litter Index, which maps reports of dumping and street debris. Seven expanded cleaning pilot areas will soon be marked with no parking signs and see cleaning days from Monday through Friday.
Crews will work on alternating named streets or odd- and even-numbered streets on different days of the week. Alternate side of the street parking intervals will also be staggered based on the time of day: either from 9 a.m. to 11 a.m., 11 a.m. to 1 p.m., or 1 p.m. to 3 p.m.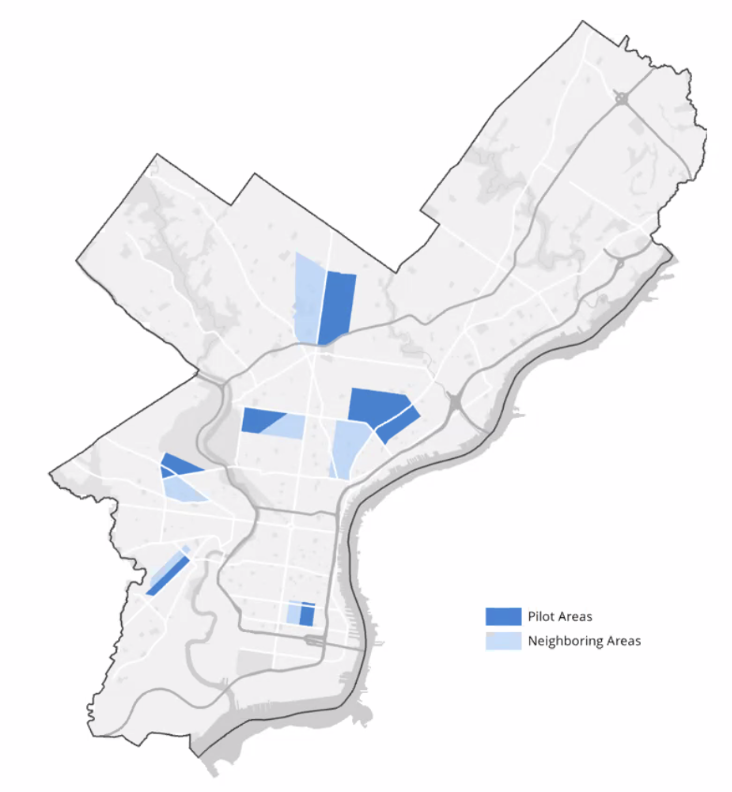 Williams said the department had learned from mistakes made during that initial program, which found conventional sweepers were too large to fit down narrow blocks. While some residents complained about the use of leaf blowers to clean pilot areas, Williams said the blowers would also be used in certain circumstances to dislodge litter.
The city has grappled with an overwhelming tide of trash, which saw household collections increase by 30% last year while sanitation crews were rocked by COVID-19. Related trash collection delays crept into 2021, with sanitation crews reporting high rates of injury, burnout, and turnover.
Williams said the department was overcoming these problems and was equipped to expand into street cleaning.
"It's always a balancing act," he said. "But we've staffed up and we're moving forward and getting trash and recycling back to a normal schedule and we're still hiring for our street sweeping program."
Mayor Jim Kenney's administration, which ran in part on reinstituting street sweeping, painted the expansion as a win for low-income communities that have been saddled with the bulk of litter and illegal dumping.
"The Mechanical Street Cleaning Pilot Program is part of the City of Philadelphia's commitment to reduce trash and litter conditions in the City's most vulnerable communities," said Managing Director Tumar Alexander. "The areas selected have been identified as requiring additional city services to supplement cleaning efforts."
Although officials did not commit to a specific timeline for further expansion, they said that based on the success of this second phase of the city's pilot, another 10 areas will be targeted for additional cleaning.
Those areas are:
Frankford: Bridge to Adams streets from Griscom Street to Torresdale Avenue
Germantown: Berkley Street to Chelten Avenue from Pulaski Avenue to Wakefield Street
Kensington: 2nd Street to Kensington Avenue from Tioga Street to Lehigh Avenue
Logan: Godfrey Avenue to Roosevelt Boulevard from Broad to 5th streets
Nicetown: Broad Street to Clarissa Street from Hunting Park Avenue to Windrim Street
Paschall: 58th to 70th streets from Greenway to Dicks avenues
Point Breeze: Christian to McKean streets from Broad to 24th streets
Port Richmond: Kensington to Aramingo avenues from Tioga Street to Lehigh Avenue
West Fairhill: 5th to 13th streets from Glenwood to Susquehanna avenues
West Philly: Parkside to Girard avenues from 52nd to 40th streets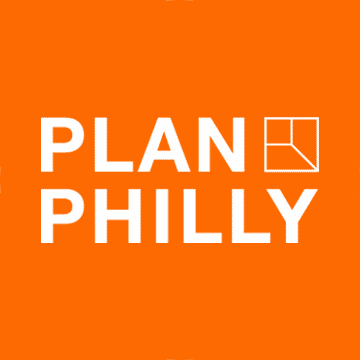 WHYY is your source for fact-based, in-depth journalism and information. As a nonprofit organization, we rely on financial support from readers like you. Please give today.