An obscure zoning bill threatens to outlaw new housing in growing Roxborough
A bill that passed in Philly City Council last week dramatically shifts the future of Ridge Avenue and Roxborough.
Last week, Philadelphia City Council passed Bill 210922 after only a few moments of discussion. This little noticed legislation proposed a series of technical changes to the zoning maps for a section of Ridge Avenue running through Roxborough. Unless you work with zoning law on a regular basis — or even if you do — it was extremely difficult to unpack the consequences of this proposed law.
The text of the bill describes a seemingly simple change reclassifying approximately nine acres of land near Ridge Avenue in Roxborough from one commercial zoning classification to another. But that change translates to a substantial downzoning and a dramatic shift in the planned future of Ridge Avenue through Roxborough.
Changing the zoning classifications may sound like an innocuous and purely technical alteration, but it has the potential to greatly reshape this stretch of Ridge Avenue ​​bounded by Fountain Street, Umbria Street, Paoli Avenue, Ridge Avenue, Livezey Street, Valley Avenue, and Henry Avenue.
The current zoning of CMX-2.5 allows mixed use buildings up to 45-feet tall.  Housing is allowed without legal or bureaucratic challenges, and the code aims to create traditional urban streetfront commerce. Think of your favorite Philadelphia corridors, like Frankford Ave in Fishtown, Passyunk Avenue in South Philly or Germantown Ave in Germantown and Mount Airy.  That's the type of urban form the code encourages — as outlined in the City's Comprehensive Plan. And indeed the current zoning has attracted new residents to the neighborhood, benefiting existing and new businesses alike.
On the other hand, the newly imposed zoning classification, CA-1, is explicitly designed to accommodate automobile dependent commerce.  It makes housing illegal.  The zoning requires more parking than the old code mandated, starting at four spaces per 1,000 square feet.  The only possible developments without a variance are suburban-style strip malls or shopping centers. In fact, while advocates of the rezoning pointed to the recent construction of a fast-food restaurant on Ridge Avenue as an example of why a rezoning was necessary, this bill would not in fact prohibit more similar development. In fact, it makes it more likely. This contravenes the City's Lower Northeast District Plan, which calls for transit oriented development (TOD) in this section of the city.
It's not an exaggeration to say the bill dramatically shifts the future of Ridge Avenue and Roxborough.  The nine acres affected could legally accommodate 1,083 housing units under the current zoning.  If Mayor Jim Kenney signs the bill into law, that number falls to zero. In one quick ink swipe, the mayor would greatly reduce number of families able to find shelter in the area over the coming years, only exacerbating the city's housing affordability crisis.
Losing needed housing over parking
The Philadelphia region, like most of the U.S., is already struggling with a housing shortage.  Housing construction collapsed after the 2008 financial crash, and has taken over a decade to reach the levels of the last peak.  The shortage has caused housing prices to skyrocket as buyers compete for a smaller and smaller pool of available homes.
Philadelphia's great strength for many years has been its relative affordability compared to other major cities in the Northeast like Boston, New York, and Washington. Thankfully, Philly is growing after decades of population loss. But that means we can longer rely solely on our existing — and extremely old — housing stock. To keep our city affordable, we need to build enough housing to accommodate our growing population.
Unfortunately, the downzoning we see with Bill 210922 seems to be part of a broader trend as council members respond to some constituents' perception of "overdevelopment" in our neighborhoods.   In late 2020 we saw a significant downzoning of Society Hill along the same lines, followed up in 2021 with a similar downzoning along Girard Avenue.
But unpack what concerned residents mean by overdevelopment, and often you'll find on-street parking management is the root of the concern.  Councilmember Jones specifically cited the example of a constituent having to walk three  blocks once to park their car.  For too long, the city has avoided seriously tackling parking management.  Doubling down on a suburban style development pattern and prohibiting the construction of new homes won't make parking any easier in our neighborhoods, but it will make housing more expensive for all Philadelphians. Mayor Kenney has expressed concern in the past with how downzoning high demand neighborhoods can drive up the cost of housing and spur displacement. Like he did with the Society Hill downzoning, Mayor Kenney should veto Bill 210992.  It's time for city council's progressive members to set aside their deference to councilmanic prerogative, and instead prioritize their commitment to providing abundant housing for all Philadelphians.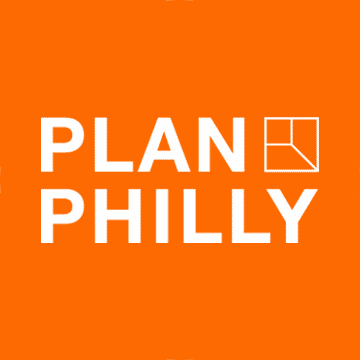 WHYY is your source for fact-based, in-depth journalism and information. As a nonprofit organization, we rely on financial support from readers like you. Please give today.