A zoning overhaul aims to empower Philly residents. Voters will decide if it becomes law
The change aims to empower district council members and residents, but critics say it will politicize and delay real estate development.
Philadelphia voters will soon decide whether City Council should have more say over who sits on the Zoning Board of Adjustment, the independent board empowered to make legally binding decisions about what proposed developments get built.
Under a bill passed Thursday, residents will be asked via ballot measure whether the city should amend its charter to expand the zoning board from five to seven members; require City Council confirmation of the mayor's appointees to the board; and require that positions be filled by people with professional qualifications and sensitivity to community concerns.
The measure, approved over objections from the Kenney administration, comes amid a development boom that's raised the blood pressure of some Philadelphians, particularly those in swiftly gentrifying sections, where demolitions and construction have become part of the daily soundtrack.
These activists say the zoning board has become overly supportive of developers, while diminishing the concerns of community organizations, a sentiment shared by Council President Darrell Clarke, whose office wrote the legislation.
"The Zoning Board of Adjustment needs to be reformed. We have heard from residents and citizens across the city that their voices — voices of the community — are not being heard by the ZBA as it makes zoning decisions that have a fundamental impact on the quality of life and the character of Philadelphia's many neighborhoods," said Clarke in a statement released Wednesday.
The measure is in some ways a culmination of work Clarke has done over the past year to  increase the influence neighborhood groups and district council members have over what happens in their communities, especially when it comes to development projects. Clarke has long acted in ways to protect councilmanic prerogative and ensure that council members have deciding power over development in their districts.
"Nobody knows a community better than the district council person that represents it," Clarke told The Pew Charitable Trusts in 2015 when the think tank was researching the issue.
But under the current system, the zoning board operates independent of council. The appointed board hears appeals from developers and others seeking to build in ways that don't comply with city zoning rules, which govern things such as the size, scale, and density of buildings, and fall under council jurisdiction. In recent years, the zoning board has approved 90% of applications for variances.
The body's decisions are legally binding and can only be overturned in court, often requiring community groups to hire a lawyer if they want to appeal a decision, a necessity most of them can't afford.
The legislation does nothing to change those duties, but alters the composition of the board carrying them out.
Mo Rushdy, treasurer for the Building Industry Association of Philadelphia, said Clarke's bill is part of a larger legislative effort to slow development in Philadelphia by making it harder for developers to know if they'll be able to move forward with a particular project.
"Developers need predictability," Rushdy said. "They need to operate in a city where they can predict outcomes and be able to actually evaluate risk. And we're now talking about not being able to evaluate risk or predict outcomes because government is coming in and intervening in a process."
Opponents also argue the bill will create a chilling effect for developers, raising the specter that they will avoid the zoning board process and instead opt to build poorly conceived by-right projects instead. Others argue the city is confronting a housing crisis and the change will slow the construction of needed units.
The Kenney administration has echoed some of Rushdy's concerns regarding the pace of development in the city.
Anne Fadullon, director of the Department of Planning and Development, told lawmakers the measure will "significantly delay" the zoning board's work, in part because the board would need to have four sitting members to act instead of the three it needs now.
Fadullon said reaching that quorum may prove challenging if board seats are professionalized because conflicts of interest would be commonplace, forcing those members to recuse themselves from meetings. A council resolution states the board must include an urban planner, an architect, an attorney with zoning experience, a person with experience in the construction industry, and at least two recognized leaders from community organizations.
Attracting people with those professions in the first place could be another hurdle, added Faudullon, because being on the board requires members to attend multiple meetings a week for little compensation. Board members are paid $100 per meeting, with an annual ceiling of $22,000.
Fadullon conceded that some reform of the ZBA may be a good thing.
"We agree that the ZBA is a critical component of the city's zoning code and it is essential that the ZBA executive its authority in as professional a manner as possible," said Fadullon.
Mayor Jim Kenney in November appointed William Bergman, most recently vice president for public, government, and community affairs at Temple University, to chair the board after former City Councilmember Frank DiCicco decided to step down from that post. The legislation does not detail the process by which the board overhaul would occur.
Longtime real estate lawyer Yvonne Haskins, who has argued before the zoning board dozens of times over the last three decades, supports the ballot measure. She thinks the zoning board could benefit from new blood and likes the idea of requiring professional experience.
"I think it should be a board that asks good questions at the hearing. I think it should be a board that's knowledgeable enough to know what questions to ask," said Haskins, adding that she hopes the changes will translate to community groups having more of a say over what projects move forward.
A majority of the civic group members who spoke at Thursday's session of council voiced support for the measure, saying it would help level the playing field for community organizations.
The public referendum will appear on the ballot during May's primary election.
Philadelphia voters approve the overwhelming majority of ballot measures, striking down just three of them since the 1960s, according to the good-government group Committee of Seventy.
The measure will take effect Oct. 1, 2022.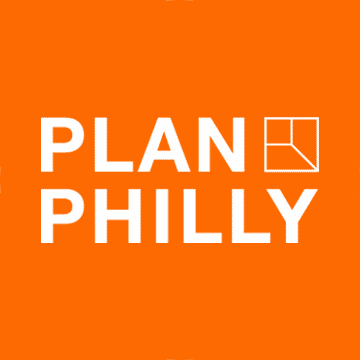 WHYY is your source for fact-based, in-depth journalism and information. As a nonprofit organization, we rely on financial support from readers like you. Please give today.