Philly passes bill that aims to encourage affordable housing in desirable neighborhoods
The measure tweaks an incentive that allows developers to construct larger buildings than typically allowed in exchange for supporting affordable housing.
Philadelphia City Council on Thursday overwhelmingly passed a bill that backers hope will encourage developers to build more affordable housing units in desirable areas.
Passed with a vote of 16-1, the measure tweaks an existing city program that allows developers to construct larger buildings than allowed under zoning regulations if they agree to build affordable housing units or contribute to the city's Housing Trust Fund. The fund provides money for new affordable homes, as well as the preservation and repair of existing homes.
Since launching in 2018, the voluntary Mixed-Income Housing Bonus program has resulted in developers building fewer than two dozen affordable housing units, with the majority of developers who got the so-called bonuses to build extra floors or floor space opting to contribute to the trust fund instead of building on site. Since 2019, developers have made — or will make — nearly $20 million in payments through the program, according to the city.
Councilmember Jamie Gauthier, who introduced the bill with Councilmember Maria Quiñones-Sánchez said she hopes the measure will motivate developers to include affordable units in their projects.
She especially wants to see affordable units built in her own West Philadelphia district, where rising rents and development pressures have contributed to an exodus of Black residents.
"It's of no comfort that in the Third District and other gentrifying areas developers just get to build, build, build, not include any affordability and then make a payment into the trust fund that's a pittance," Gauthier said in an interview.
The bill passed Thursday only applies to developers seeking height and density bonuses for properties with 10 or more units. Under the program, developers with projects with fewer than 10 units are not eligible for any mixed-use bonuses if they opt to contribute to the housing trust fund in lieu of building affordable units. They must build affordable housing on-site to earn a bonus for height or density.
The measure also includes a provision designed to encourage the preservation of active commercial corridors. That provision bars developers from getting a mixed-use bonus if they are also getting a zoning variance for residential use in a ground-floor commercial space.
Mo Rushdy, the treasurer of the Building Industry Association, said he supports the bill's goal of creating more affordable housing, but not all its mechanisms for achieving that. He said increasing the trust fund contributions makes sense, but not if certain developers are barred from receiving a mixed-use bonus if they go that route.
The bill also bars developers building in a short list of zoning districts (RM-1, CMX-1, CMX-2, or CMX-2.5) from receiving a height bonus if they choose to contribute to the housing trust fund.
"You're going to see a huge drop in the money going towards the Housing Trust Fund. Second, you're not going to see an increase in the affordable units. Three, is that you're going to lose out on jobs that otherwise would have worked and therefore you lose on the economic impact of these jobs," said Rushdy.
The bill was created in consultation with the city's Department of Planning and Development, indicating it has support from Mayor Jim Kenney's administration. "What we're trying to do with these bills is provide an opportunity in every neighborhood for people of various incomes to have access to those neighborhoods," said Anne Fadullon, who directs the department.
The measure is considered companion legislation to a zoning bill introduced last June, also by Quiñones-Sánchez and Gauthier, that would require developers building at least 10 units to have a 20% affordability component.
Under the mandatory inclusionary zoning bill, developers in their districts must make 10% of their units affordable. To achieve the other 10%, developers have options. They can make more affordable units on-site; build more affordable units off-site but within a half-mile of the original project; or replace it with a "dramatically increased contribution" to the city's Housing Trust Fund.
Right now, the affordability component is voluntary.
"We're trying to force the issue of affordability. Having affordability in our neighborhoods should no longer be up to the whim and desire of developers. And we're using policy to force that issue," said Gauthier.
That bill has yet to come up for a final vote.

WHYY is one of over 20 news organizations producing Broke in Philly, a collaborative reporting project on solutions to poverty and the city's push towards economic justice. Follow us at @BrokeInPhilly.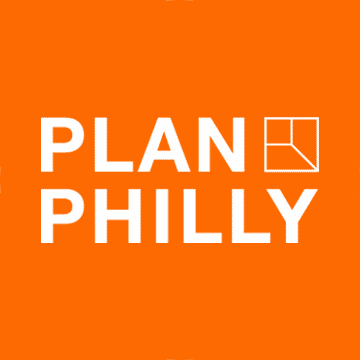 WHYY is your source for fact-based, in-depth journalism and information. As a nonprofit organization, we rely on financial support from readers like you. Please give today.