Community groups call on City Council to make more land available for development
A coalition of community organizations contend some of the city's vacant land should go to them rather than to private developers.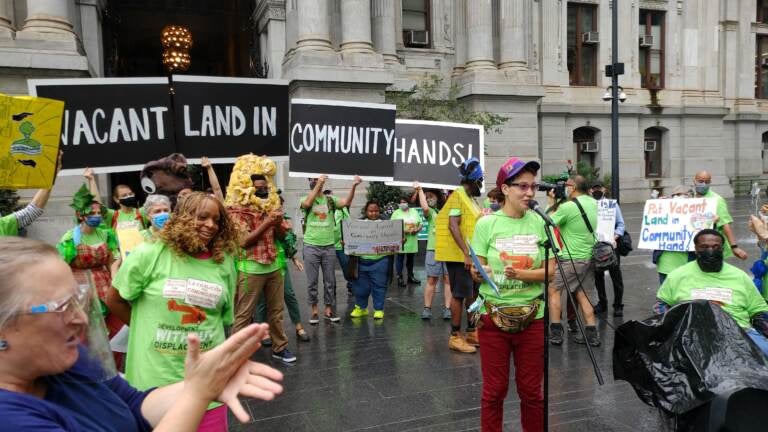 On the day of the council's return to virtual meetings, protesters gathered at City Hall, calling for the release of city-owned vacant properties to community groups for development and green space.
Councilmember Jamie Gauthier said she is planning to introduce a bill that would help transition ownership of some of those 6,000 properties to the community to help groups develop affordable housing.
"What we want is for that land to be owned by the community and to benefit our community," said Gauthier. "We want to support organizations that want to build permanent affordable housing, and other things needed in the community [like] urban gardens and green space, particularly in neighborhoods that are gentrifying."
Protesters dressed in costumes representing affordable home development and community gardens held signs calling for the mayor and city officials to give the community control of some of the vacant land.
Rodney Whitmore of Liberty Resources, a disability rights group, said many people who are in long-term care facilities have a desire to live on their own.
"Our consumers in nursing homes want to move back into the community to live independently," said Whitmore. He said most of the people are low-income, and finding accessible housing is difficult. Whitmore believes, if given the land, groups will be able to develop the housing necessary to support bringing people out of care and into the community.
Pastor Johnny Rashid of Circle of Hope Church in Fishtown said they have lost community gardens due to development.
"In front of the space that we worship in, we used to have a lot that we used for picnics, fellowship, and even displays of art," said Rashid. "Now a multi-family housing unit has taken over that space, that's not an affordable housing unit, [it's] a for-profit housing unit."
Rashid said safe and green spaces are needed for recreation, food, and diversity. He added that more than 300,000 residents, or one in every five, are food insecure, and places to grow food are on the decline. The Fishtown group has moved their growing space to Kensington because the land is more affordable.
Rashid said 200 gardens are in danger of redevelopment, which would only cause more food insecurity.
Councilmember Gauthier said she is not ready to say exactly when the bill for giving community groups preference in receiving land over commercial development will be ready for introduction, but the Philadelphia Coalition for Affordable Communities, which held the protest, said they want it as soon as possible.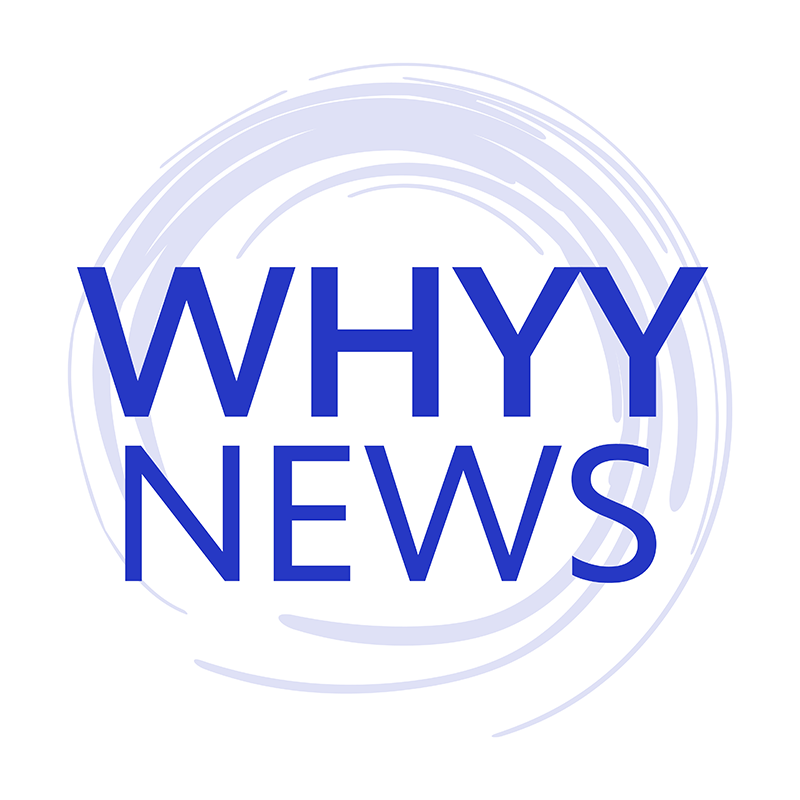 Get daily updates from WHYY News!
WHYY is your source for fact-based, in-depth journalism and information. As a nonprofit organization, we rely on financial support from readers like you. Please give today.