City Council wants to help neighborhoods challenge developers in court
Philadelphia Councilmember Cindy Bass said money shouldn't stop residents from having a say in neighborhood development decisions.
Philadelphia City Council will hold public hearings to explore the possibility of providing financial assistance to "disadvantaged" community groups that can't afford to fight legal decisions made about development in their neighborhoods.
Councilmember Cindy Bass, who introduced the resolution on Thursday, said money shouldn't stop residents from having a say about what comes into their communities, especially when a ruling made by the city's Zoning Board of Adjustment stands in opposition to their wishes and the wishes of the district councilmember.
The five-appointee commission hears appeals from developers and others seeking to build in ways that don't comply with city zoning rules, which govern things such as the size, scale, and density of buildings. The body's decisions are legally binding and can only be overturned in court, requiring community groups to hire a lawyer if they want to appeal a decision.
"For communities that are able to put their nickels together and make something happen, it's a great thing. They're able to have a say and continue the conversation. But for those who aren't able to do so, then the conversation effectively ends right then and there," said Bass.
Bass on Thursday also introduced a companion bill that would give district councilmembers legal standing to appeal ZBA decisions on behalf of what are known as registered community organizations, neighborhood-based groups focused on physical development in their area. Under current law, only individuals aggrieved by a particular ruling have standing to appeal in court.
Bass said that has to include district councilmembers.
"We're definitely impacted because we're the ones who have to deal with whatever the negative repercussions of these decisions and rulings are," she said. "We're not some outlier that lives in Montgomery County."
ZBA chairman Frank DiCicco did not immediately respond to a request for comment.
Building Industry opposition
The resolution and ordinance introduced Thursday come weeks after Council President Darrell Clarke introduced legislation to overhaul the city's zoning board. 
If passed, a ballot question would ask voters whether the city should add two seats to the board and require that Council confirm those appointments, which are made by the mayor.
The ballot question, needed whenever a bill would change the city's Home Rule Charter, would also ask whether the mayor's appointees should have certain qualifications, including "a demonstrated sensitivity to community concerns regarding development and the protection of the character of Philadelphia's neighborhoods."
Mo Rushdy, treasurer for the Building Industry Association of Philadelphia, said the legislative movement reflects a concerted effort to slow development in Philadelphia by making it harder for developers to know if they'll be able to move forward with a particular project.
"Developers need predictability," Rushdy said. "They need to operate in a city where they can predict outcomes and be able to actually evaluate risk. And we're now talking about not being able to evaluate risk or predict outcomes because government is coming in and intervening in a process."

WHYY is one of over 20 news organizations producing Broke in Philly, a collaborative reporting project on solutions to poverty and the city's push towards economic justice. Follow us at @BrokeInPhilly.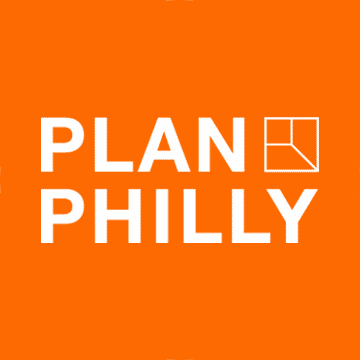 WHYY is your source for fact-based, in-depth journalism and information. As a nonprofit organization, we rely on financial support from readers like you. Please give today.