We know how to solve Philly's housing crisis. We just need to do it.
Government must act — and provide support for housing if we don't want to see homeless encampments take over our public spaces.
The protest encampment on 22nd Street and the Benjamin Franklin Parkway is a stark reminder of the critical need for comprehensive affordable housing solutions. The entrenched poverty that plagues the city is the result of years of structural racism, including policies such as redlining and racially restrictive deeds and covenants, that has left communities of color economically deprived and disinvested, making this highly diverse city the fourth most segregated in America. Additionally, gentrification, which is rampant across different areas of the city, is pricing low-income Philadelphians — primarily Black, Latinx, and low-income Philadelphians — out of their own neighborhoods.
Although COVID-19 has put a spotlight on housing inequality, our city had serious housing issues long before the pandemic hit. Now is the time for organizations in the public and private sector to help address this crisis and specifically work towards rectifying the wrongs to Black, brown, Latinx, and communities of color.
We know what to do, and we must do more.
Essential first steps to increasing the supply of safe and affordable housing must include increased federal, state, and local funding such as:
Flexible funds, such as the Community Development Block Grant and HOME programs, for local governments to address their critical affordable housing needs;
Expanded investment in new affordable rental housing through increased allocation and value of federal Low-Income Housing Tax Credits and creation of a new state Low-Income Housing Tax Credit, with a set-aside for the preservation of at-risk rental housing;
New flexible rental assistance to reduce homelessness and housing instability;
Capital for community development financial institutions to provide flexible low-cost financing for the development of new affordable housing
Additional solutions include inclusionary zoning, mixed-use development and other policies that allow vulnerable residents to remain in neighborhoods with hot real estate markets; more pathways for homeownership and community ownership for Black and brown residents; and increased capacity building for nonprofit affordable housing developers.
Since its founding in 1970, Asociación Puertorriqueños en Marcha (APM), has been committed to serving Eastern North Philadelphia through affordable housing development, behavioral health, supportive services, and early education. APM assists more than 40,000 people each year and provides formerly homeless families with permanent supportive housing. In the last three decades, it has built 264 units of safe and affordable rental housing and 150 units of affordable owned homes — and supported the community in myriad other ways.
Local Initiatives Support Corporation (LISC) is a community development intermediary and financial institution that has partnered with CDCs like APM for 40 years to help create healthy homes and equitable neighborhoods. LISC has supported community programs and invested $482 million in Philadelphia – including more than $60 million in Eastern North Philadelphia – to help build and preserve 8,765 affordable homes and apartments, and 2.3 million square feet of community, educational and commercial space.
The key to collective success for APM and LISC's partnership has been proactive and persistent neighborhood engagement. This is integral to supporting affordable housing solutions, fostering neighborhood ownership, and realizing racial justice.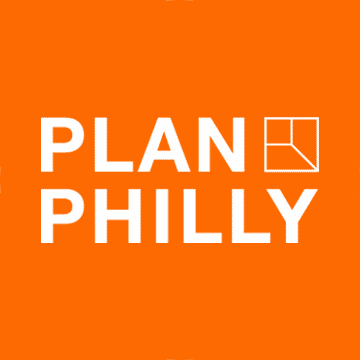 But what our two organizations have accomplished simply isn't enough. Amid a public health emergency and the resulting rises in unemployment, poverty, and homelessness, Philadelphia must provide more affordable housing opportunities.
We're proud of what we've done to address affordable housing issues in Philadelphia. However, with thousands of families lacking affordable housing, 5,700 people living in homeless shelters or on the streets, and some even taking over vacant buildings, there is far more work to be done.
The crisis demands immediate action with more institutions and organizations stepping up and getting involved—with community engagement at every step of the process.
Nilda Ruiz is the president and chief executive officer of Asociación Puertorriqueños en Marcha, Inc. (APM) and a national board member of LISC. Andrew Frishkoff is executive director of LISC's Philadelphia office.

WHYY is among more than 20 news organizations producing Broke in Philly, a collaborative reporting project on solutions to poverty and the city's push towards economic justice. Follow us at @BrokeInPhilly
WHYY is your source for fact-based, in-depth journalism and information. As a nonprofit organization, we rely on financial support from readers like you. Please give today.